Press Release
Community and Elected Leaders Oppose WISDOT's 'Billion Dollar Boondoggle' At Hearing on I-94 East-West Corridor
WISDOT's Preferred Options Are Poorly Outlined, Costly, Wasteful, and Require Higher Taxes, Fees
Milwaukee – State Senator Tim Carpenter, and State Representatives Daniel Riemer and Mandela Barnes joined Milwaukee Alderman Bob Bauman and a broad coalition of community leaders from southeastern Wisconsin yesterday evening to call on the Wisconsin Department of Transportation (WISDOT) to go back to the drawing board and reject both highway expansion options presented today by WISDOT at the first of two public hearings on the future of I-94's East-West Corridor.
"The proposed options presented by WISDOT Secretary Gottlieb and Gov. Walker's administration are wasteful, unnecessary and irresponsible," said Juan Carlos Ruiz from the Cleaner Milwaukee Coalition.  "What's worse, they want to raise taxes and fees to pay for this boondoggle project.  WISDOT should go back to the drawing board and give the community options that will enhance mobility in Milwaukee, not waste taxpayer money on an unnecessary expansion."
WISDOT has put forward only two options for the Corridor; both call for highway expansion and are based on questionable predictions of increasing traffic volumes along the stretch of highway – predictions not borne out by WISDOT's own traffic data.  In fact, WISDOT's Draft Environmental Impact Statement (DEIS) around which today's hearings were held, disregards data showing that traffic volumes in the Corridor are declining and call into question the need for expanding the interstate. A 2014 1000 Friends of Wisconsin report found that traffic counts on this stretch of highway decreased 8 percent from 2000-2012.
"This billion dollar boondoggle is another costly highway expansion that will divert hundreds of millions of dollars away from the repair of our crumbling roads and bridges and the local repair needs that are currently underfunded," said Steve Hiniker, Executive Director of 1000 Friends of Wisconsin.  "Wisconsin taxpayers should not be footing the bill for highways that aren't needed.  We want and need better transportation options in our communities."
Examining expansion alone is particularly shortsighted given Wisconsin's changing demographics – an aging population that will outlive its ability to drive, as well as Millennials' shrinking reliance on cars for travel – and the local need for non-driving alternatives to reach jobs and commerce in the region.  The DEIS fails to review options that would simply repair the road without expansion, and altogether refuses to consider better transit service despite growing demand for non-driving options.
Dr. Mark Stout, former Assistant Commissioner for Planning and Development at the New Jersey DOT, developed an alternative to WISDOT's proposal that aims to enable 21st century mobility in Milwaukee through the repair of I-94 and the creation of a rapid transit system along the Corridor. In his report, released on December 2, 2014, Stout doesn't only fault WISDOT for neglecting transit in its DEIS; according to the veteran transportation planner, the Department also failed to adequately study pavement conditions and crash data before concluding that an expansion of I-94 was necessary.
"The DEIS does a poor job of identifying and describing the safety problems that WISDOT apparently feels should be addressed. The mere fact of higher crash rates does not automatically identify problems or solutions," notes Stout. Ultimately, Stout rejects the need for expansion and embraces a repair-and-transit option. In its DEIS, WISDOT concedes that most of the infrastructure, safety, and operational issues they identify on the highway can be successfully addressed through spot repairs or other simple modernizations.
"Proposing to spend $1 billion taxpayer dollars on a project that is out of touch with how people are increasingly getting around is bad enough, but not adequately addressing the need for this massive investment is unacceptable.  Any reasonable taxpayer should reject both options put forward by WISDOT," said Bruce Speight, WISPIRG Director.
To finance these proposals, WISDOT Secretary Gottlieb has recommended raising taxes, including the gas tax, a diesel tax, a fee on hybrid owners and a fee on the purchase of new vehicles.  He also wants to borrow more than $800 million in the next two-year budget.
"Governor Walker and WISDOT Secretary Gottlieb are proposing to build more boondoggles, and the DOT is asking us to pay for it with more taxes and fees," concluded Speight.  "Rather than squander billions of tax dollars on overbuilding highways, WISDOT should be offering a vision for transportation that will help strengthen communities, connect people to jobs, and better accommodate changing local needs.  They aren't doing it, so we have to do it for them."
The Coalition for More Responsible Transportation was formed to challenge the overbuilding of highways in Wisconsin while our local roads and transit systems suffer.  Members of the coalition include: the Cleaner Milwaukee Coalition, Story Hill Neighborhood Association, Hunger Task Force, WISPIRG, Sierra Club Great Waters Group and John Muir Chapter, MICAH, the Milwaukee Transit Riders Union, 1000 Friends of Wisconsin, Wisconsin Voices, and WISPIRG.  www.facebook.com/CMRTWI. 
Mentioned in This Press Release
Recent Press Releases by WISPIRG Foundation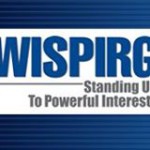 Apr 7th, 2020 by WISPIRG Foundation
Voters shouldn't have to choose between their health and democracy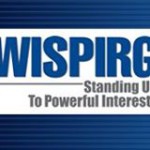 Nov 21st, 2019 by WISPIRG Foundation
Report identifies most common dangers, calls for government action