Press Release
Adams thanks new Mental Health Care Board
The newly appointed Milwaukee Mental Health Board met for the first time yesterday.
July 18, 2014 – – Milwaukee, Wisconsin – – Yesterday, members of the newly appointed Milwaukee Mental Health Board met for the first time at the Milwaukee Mental Health Complex. The unpaid board is the result of a long overdue reform that removed political meddling from the delivery of mental health services. Earlier this year, the legislature voted 122-1 in favor of creating the board. Dan Adams, candidate for the Wisconsin Assembly, was the only candidate for the 19th Assembly District who openly supported the reform bill from its outset.
Adams released the following statement thanking the new board:
As a citizen who is deeply concerned about Milwaukee's mentally ill residents, I would like to thank the members of the board for volunteering to perform this invaluable public service. I am optimistic that your efforts will result in better policies being implemented in the very near future.
Dan Adams is a Democratic candidate for the 19th State Assembly District representing the East Side, Downtown, Third Ward, Bay View, and Riverwest neighborhoods. Dan is a private practice attorney in Milwaukee and is a graduate of the University of Wisconsin Law School. Prior to starting his own private practice, Dan also served as a Milwaukee County Assistant District Attorney.
Mentioned in This Press Release
Recent Press Releases by Dan Adams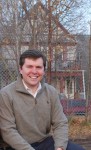 Jul 9th, 2014 by Dan Adams
The Adams for Assembly campaign released a video this morning entitled "Bad Word."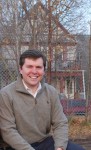 Jun 11th, 2014 by Dan Adams
Over the past several months, Dan Adams has toured 15 schools in the City of Milwaukee.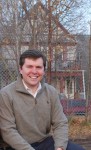 Jun 6th, 2014 by Dan Adams
Earlier today, Judge Barbara Crabb of the United States District Court for the Western District of Wisconsin issued a ruling striking down Wisconsin's ban on gay marriage.