Press Release
Adams Campaign Releases Ad "Bad Word"
The Adams for Assembly campaign released a video this morning entitled "Bad Word."
MILWAUKEE – The Adams for Assembly campaign released a video this morning entitled "Bad Word."  The ad offers a humorous take on Wisconsin's deepening partisan political divide.    You can watch the video on the campaign's Facebook page, www.Facebook.com/AdamsForAssembly or on YouTube, https://www.youtube.com/watch?v=EuVRurxgHcs.
"Across the 19th District, voters are sick of career partisans who are more interested in scoring political points – and holding onto elected office – than working together to tackle Milwaukee's challenges," said Adams.
Adams is focusing on solutions and public service, not partisan finger pointing and politics. He's dedicated to helping Milwaukee and Wisconsin foster a stronger economy while fighting for equality for all residents.
For more information about Dan and his campaign, please visit www.adamsforassembly.com.
Authorized and Paid for by Adams for Assembly, Sue Zuelke, Treasurer
Campaign Ad
Mentioned in This Press Release
Recent Press Releases by Dan Adams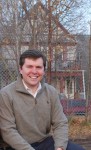 Jul 18th, 2014 by Dan Adams
The newly appointed Milwaukee Mental Health Board met for the first time yesterday.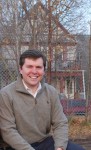 Jun 11th, 2014 by Dan Adams
Over the past several months, Dan Adams has toured 15 schools in the City of Milwaukee.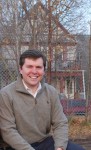 Jun 6th, 2014 by Dan Adams
Earlier today, Judge Barbara Crabb of the United States District Court for the Western District of Wisconsin issued a ruling striking down Wisconsin's ban on gay marriage.