Black Cat Alley is a street art destination on the East Side of Milwaukee. It's a huge open-air art gallery full of murals. Tne two-block alley is located between E. Kenilworth and E. Ivanhoe places. (view in Google Maps).
Recent Press Releases Referencing Black Cat Alley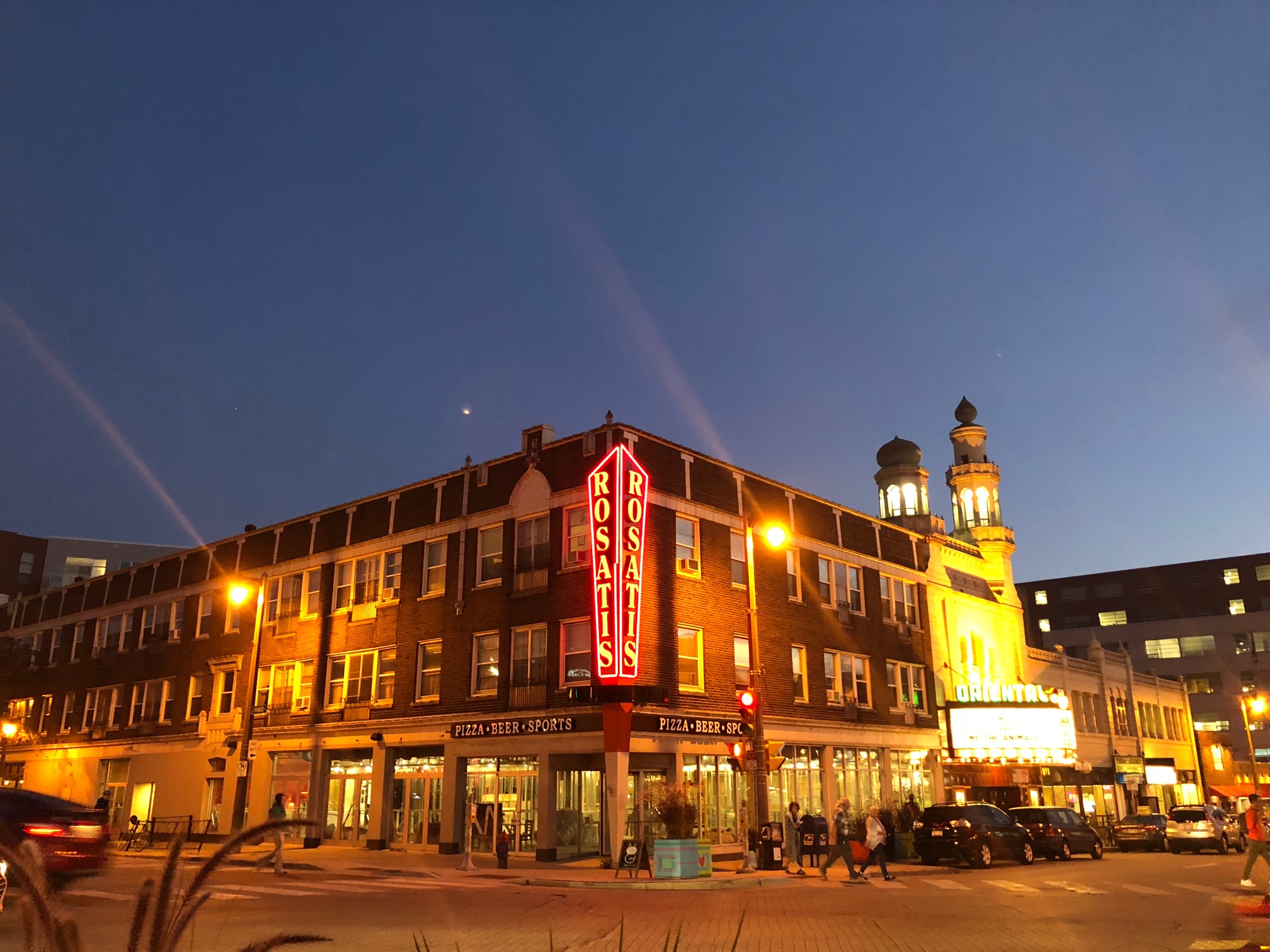 Oct 3rd, 2018 by Crossroads Collective
Unlike larger concepts operated by a single entity, Crossroads Collective's micro-restaurants are operated by the eight individual owners.
Aug 15th, 2018 by East Side BID
There will be other new installations to reveal in Black Cat Alley that weekend, including new wayfinding signage, garden updates and recent works placed there in summer.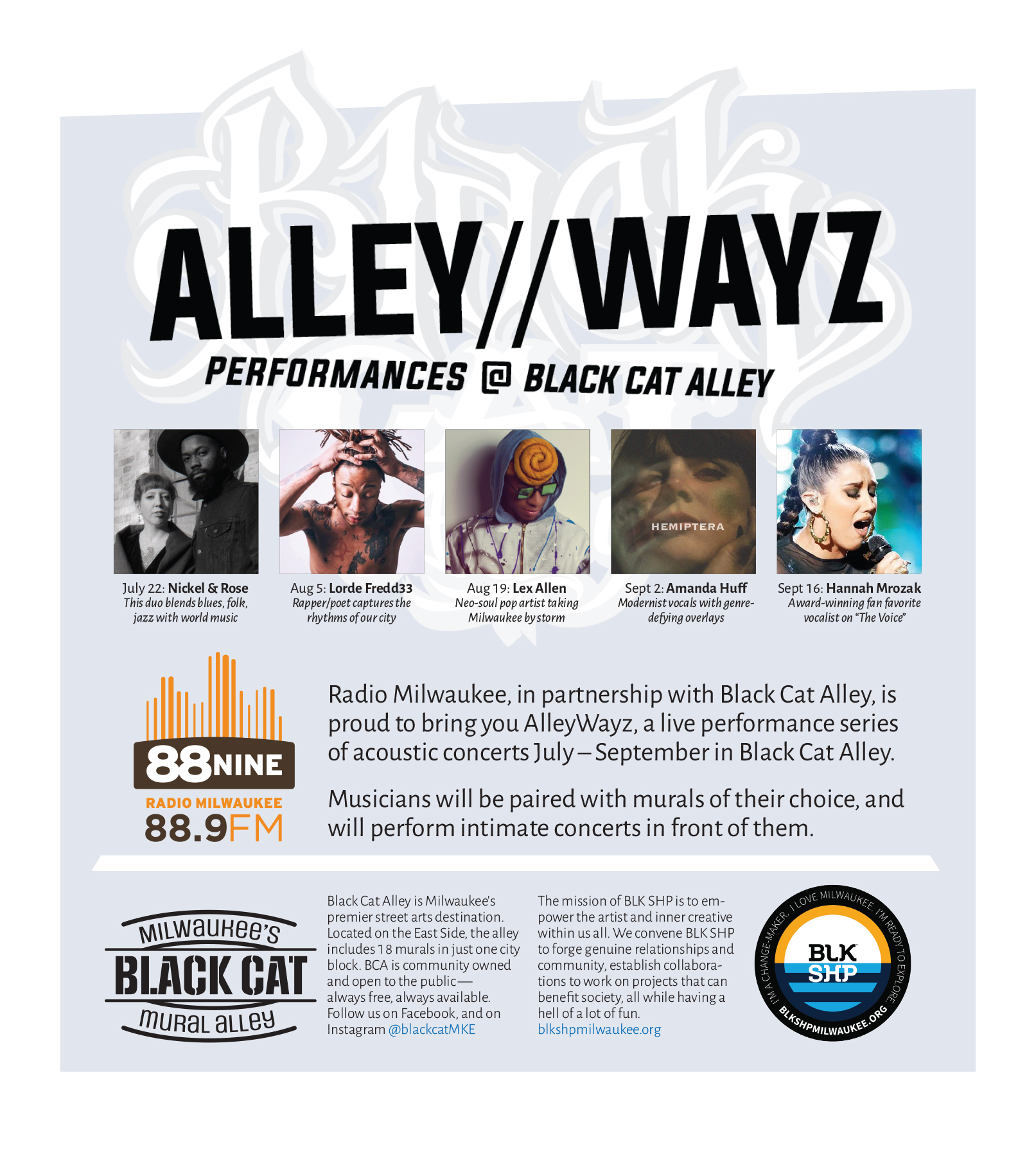 Jul 11th, 2018 by East Side BID
AlleyWayz will host its first performance on Sunday July 22nd at 8:00pm-9:00pm in Black Cat Alley.