Photos
Content referencing Brian Burke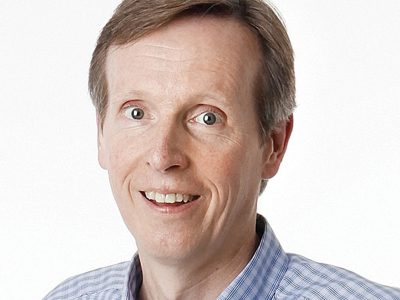 Op Ed
And why his campaign for governor is attracting an army of volunteers.
Mar 23rd, 2018 by Geoff Davidian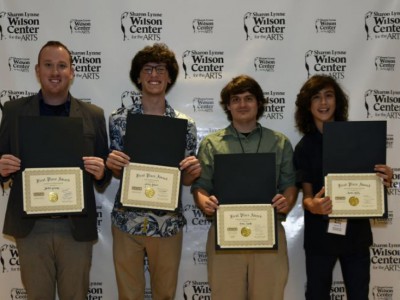 Press Release
Fourth Annual International Festival Featured 55 Competitors from 35 Cities. Milwaukee-area business leader sponsors increased prize money for future competitions
Aug 23rd, 2016 by Sharon Lynne Wilson Center for the Arts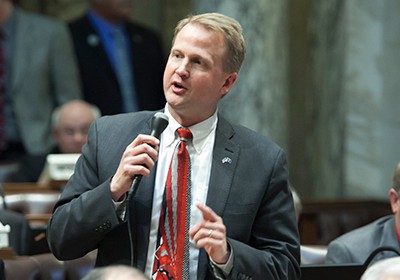 Op-Ed
Proposal to replace GAB will effectively end its scrutiny of misconduct by legislators and state officials.
Oct 7th, 2015 by Jay Heck
House Confidential
His sided, south side home, in suburban-like Jackson Park, is a veritable pillar of middle-class respectability.
Jun 15th, 2014 by Michael Horne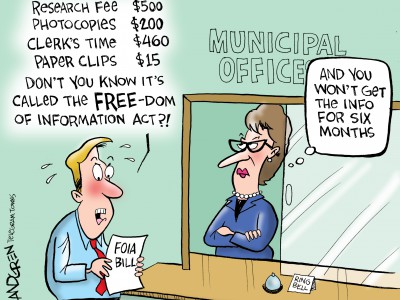 Moves to make government records less accessible are well-meant -- but wrong.
Mar 19th, 2014 by Bill Lueders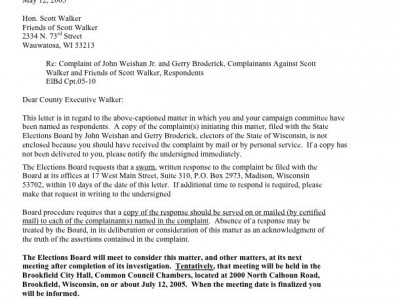 The Roundup
John Weishan and Gerry Broderick filed an official complaint today with the Wisconsin State Elections Board against Milwaukee County Executive Scott Walker.
May 9th, 2005 by Michael Horne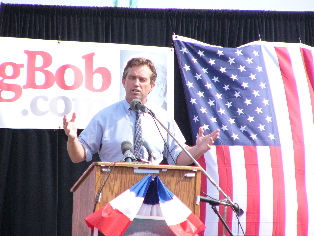 The Roundup
The Supreme Court granted a stay Friday, and Burke's trial is postponed.
Sep 20th, 2004 by Michael Horne

The Roundup
It's not really a groundbreaking without a shovel, so Cecelia Gilbert of the Department of Public Works brought five well-used, albeit ceremonial, spades to the Thursday 27 May event celebrating the beginning of construction of the Holton Marsupial Bridge. Obliging dignitaries, sensing a photo-op, grabbed the shovels and pantomimed digging them into the asphalt pavement below the Holton Viaduct. The ceremony was scheduled to accommodate Mayor Tom Barrett, who was present at the event before racing off to his daughter's piano recital. Other guests included Ald. Michael S. D'Amato, Ald. Michael I. McGee, Jr., Supervisors Gerry Broderick and James White, and former State Senator Brian Burke. Julilly Kohler served as master of ceremonies for the event, and she kept her remarks sparing, yet managed to name all of the many individuals who have helped to make her dream a reality. This included "the former congressman from the fifth district," as Brian Burke called his old elementary school chum, Tom Barrett, who, as Mayor was able to yield the ceremonial shovel on a public works project for the first time. Architects James Dallman and his wife Grace La were also on hand as were Mathew P. Tharaniyil, P.E. and Yakov N. Nenaydykh, another P.E. They are, respectively the president and the vice president of Bloom Consultants, the engineers of the project to span the Holton Viaduct with the suspended "marsupial' bridge – a bicycle and pedestrian path that will provide grade-level access between the Brady Street neighborhood and the Lakefront Brewery and its surrounding Beer Line "B" neighborhood. Missing from the event was Frank Busalacchi, the Wisconsin Secretary of Transportation or any representative of Lunda Construction, the Black River Falls outfit that won the bid to construct the bridge. Lunda appears to be a publicity-averse organization. The firm has expressed a reservation about having webcams at the construction site, saying they might reveal some "trade secrets" of the mysterious, arcane art of bridge building. Good heavens! It's a bridge, not a plutonium refinery. Also missing from the event was Whitney Gould, although you wouldn't have known it from the article she managed to write about it for the Milwaukee Journal Sentinel the next morning. She reported, correctly, that the Mayor was there, in an otherwise generic story composed of previously reported items. Sonya Jongsma-Knauss and Vince Bushell of the Riverwest Currents were there. The sole representative of the electronic media was Channel 58. Afterwards, the crowd of 100 or so headed up to the Lakefront Brewery Palm Garden where owner Russ Klisch turned on the taps. Earlier that day, a stressed Russ was trying to get his new bottling machine to behave. Even so, it still chewed up a few bottles as it went through its shakedown cruise. Sales manager Paul Moebius said things are going well at the brewery – maybe too well. "We're running out of beer!" he said. Last year's sales were 5,000 barrels, and this year the brewery could hit 7,000 barrels. This is better than 2 […]
May 31st, 2004 by Michael Horne

The Roundup
Over Cocktails in 2001, then-A.G. Candidate Peg Lautenschlager Said Rival would be Indicted
May 3rd, 2004 by Michael Horne

The Roundup
A Moncada family feud.
Apr 19th, 2004 by Michael Horne

Murphy's Law
In the London Times, Mayor John Norquist is prominently quoted in a story on Milwaukee's school choice program.
Jul 5th, 2001 by Bruce Murphy