Photos
Show All
Content referencing South Water Works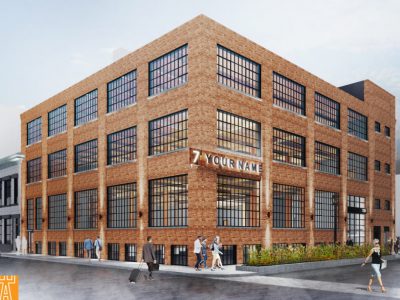 Plats and Parcels
Building constructed on site steeped in Milwaukee history. And a week of real estate news.
Feb 7th, 2021 by Jeramey Jannene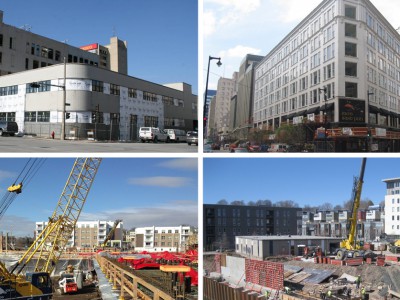 Plats and Parcels
And more are on the way, all within a two-mile radius of City Hall.
May 29th, 2015 by Dave Reid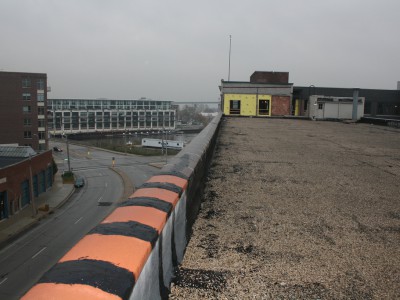 Plats and Parcels
A new project on South Water St. continues the pace of development.
Apr 6th, 2015 by Dave Reid
Citation
Apr 2nd, 2015 - The Milwaukee Business Journal - Sean Ryan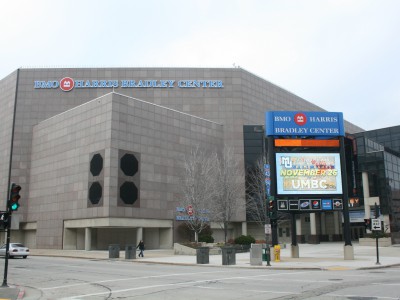 Plats and Parcels
Will legislature pass new arena plan? Will city and county have to contribute? Will Pabst brew here again?
Feb 2nd, 2015 by Dave Reid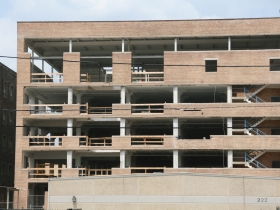 Friday Photos
Foreclosed warehouse becoming 77 apartments in Walker's Point.
Aug 15th, 2014 by Jeramey Jannene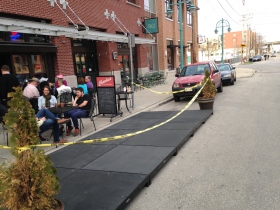 Eyes on Milwaukee
Club Charlie's will reclaim loading zone and use it for cafe seating.
May 5th, 2014 by Dave Reid

What apartment projects are currently proposed, under construction, or have recently opened in Milwaukee? A little over a year ago we did a similar exercise, so it will be good to take a look and see what has changed in the past year.
Nov 18th, 2010 by Jeramey Jannene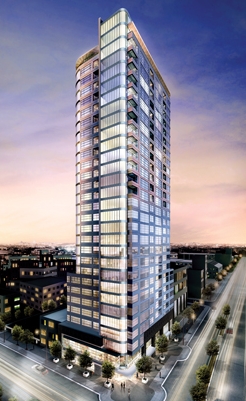 It's time to look forward to what we can hope for and plan on in 2009.
Jan 5th, 2009 by Jeramey Jannene

Hard Hat Tour
Tom DeMuth of Lighthouse Development gave Urban Milwaukee a tour of his company's redevelopment of the former Transpak facility in Milwaukee's Walker's Point neighborhood.
Nov 17th, 2008 by Jeramey Jannene

Located at the corner of E. Pittsburgh Street and S. Water Street the South Water Works development is the process of converting the former Transpak buildings into a mixture of retail, residential, and office space.
Oct 17th, 2008 by Dave Reid

The Department of Public Works ("DPW") gave a presentation regarding snow and ice removal during which they laid out a list of options of how to improve service levels. This presentation was a follow up to meetings that occurred this winter in response to an outcry of citizens complaints about DPW's poor job of snow and ice removal.  During these meetings it was brought up that curb cuts and bus stops are rarely cleared and this disproportionally hurts the elderly and handicapped.  Despite these talks it appeared from the presentation that there hadn't been much movement on new strategies or efforts to improve service. Resolution 071176 proposed the vacation of the right-turn bypass at East Pittsburgh Avenue and South Water Street.  This street vacation is intended to support the Transpak redevelopment project in the Fifth Ward.  The mixed-use facility known as South Water Works will include 350,000 square feet of office, entertainment, retail, and residential space.  Initially this resolution was held because of DPW's concerns about trucks ability to turn the reconstructed corner but after further discussion it was explained that DPW's initial concerns had been resolved.  This resolution was approved and will now go before the full Common Council.
Sep 26th, 2008 by Dave Reid

Fullhouse, a growing interactive marketing agency, is leaving their crowded Third Ward office space for 23,500 square feet across the river in Walker's Point.
Sep 26th, 2008 by Jeramey Jannene

Work has begun on at the former Transpak buildings located at 235 E. Pittsburgh Ave. The first is a smaller more recent building which had significant structural problems and is in the process of being demolished. The second is a larger warehouse building that is in the process of being gutted for a mixed-use redevelopment. To accommodate a first floor retail component the City of Milwaukee recently vacated the turning lane adjacent to this property. The new 102-room Iron Horse Hotel located at 500 W. Florida St. has been under construction for several months and should open during the summer of 2008. It will be run by Miami boutique hotel operator Desire Hotels. Desire Hotels operates numerous high-end hotels throughout the country including the The Strand and The Sagamore. The Iron Horse Hotel will bring this same level of style to Milwaukee by featuring exposed brick and timber, down pillows, high-end linens, walk-in showers, flat screen TVs, Wi-Fi and covered parking for motorcycles. Additionally, the redevelopment of 234 W. Florida is making good progress. New windows have been installed throughout half of the structure and the gutting and reconstruction of the second half is well underway. The 5th Ward has shown to be one of the emerging neighborhoods in Milwaukee and these project are just a small portion of the redevelopment efforts that have been ongoing.
Apr 15th, 2008 by Dave Reid