Press Release
Veterans ask state to give priorities to prisoners, veterans homes for COVID-19 vaccine
Prisoners should get high priority as Wisconsin makes decisions on who should be among the first to be vaccinated against COVID-19, Milwaukee Veterans For Peace told a state panel making recommendations on the vaccine distribution.
"We believe that being incarcerated in Wisconsin is not meant to be a death sentence. But for many in our Dept. of Corrections, and local prisons or jails, this will be the case unless you act promptly and take effective action," the veterans group said in a letter to the State Disaster Medical Advisory Committee (SDMAC). "We would request that your committee include in priority No. 1, those who are involuntarily confined, and are packed into small quarters without the possibility of being physically or socially distanced from others"
"We understand the reason the prison guards and staff will be part of priority group No. 1, but those folks are not living in what has become COVID dangerous quarters. This also reflects, we are afraid, the attitude of the state towards warehousing prisoners rather than correctional and transformational programing and living situations.
"The story from the Dept. of Corrections during COVID 19 has been a tragedy and we hope that vaccine distribution will show a more progressive, and humane approach to caring for all who are under the care of the state."
"We are also concerned about residents in the three state veterans homes, but assume they will be included in the first priority along with other nursing home patients," the letter said.
Mentioned in This Press Release
Recent Press Releases by Veterans for Peace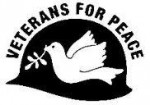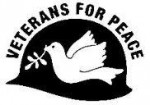 Nov 10th, 2018 by Veterans for Peace
The event is a reminder that Nov. 11 – now a day to honor veterans – was established as a day to promote world peace.