Press Release
Statement of Milwaukee Veterans for Peace, Chapter 102 Milwaukee County Budget Hearing Sept. 8, 2020 Presented by Mark Foreman
The members of the Milwaukee Chapter of Veterans for Peace would like to voice support for an 11.6 million dollar, 25% reduction in the Milwaukee County Sherriff's department budget, redirecting those funds to services that build and support healthy communities. Crime and violence do not stop through law enforcement alone, nor does relying on law enforcement to handle society's systemic injustices that are the result war-based monopoly capitalism.
As veterans, we have borne witness to the fact that peace and healthy communities cannot be created by force. Our sheriff's deputies who are trained in the use of violence, because it is a requirement of their job, are hamstrung through the lens of this training. As Sheriff Lucas has acknowledged, deputies are not adequately trained to handle mental health crises, and in general are also ill equipped to handle the many other issues that arise from not investing adequately in public health, in education, in creating jobs that pay livable wages, and affordable housing.
Austerity in public spending and a refusal to use the powers of government to improve the conditions of working class people in our county has resulted in this false belief that we need more law enforcement to keep order. A healthy public requires deep investments in early literacy, housing security, community-controlled economic development, youth job programming, supporting the county parks, expanded health and public transportation.
We can use this modest reduction in the Sheriff's budget to begin repairing the damage austerity has done to the working class in Milwaukee County and demonstrate that peaceful communities emerge where people feel a prosperous future is possible.
Veterans For Peace joins Black Leaders Organizing for Communities (BLOC), Milwaukee Area Service and Hospitality Workers Organization (MASH), Black Educators Caucus, African-American Civic Engagement Roundtable, The Milwaukee Democratic Socialists of America and other local groups in supporting this shift in priorities
Mentioned in This Press Release
Recent Press Releases by Veterans for Peace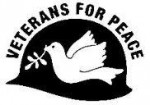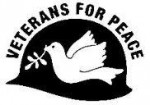 Nov 10th, 2018 by Veterans for Peace
The event is a reminder that Nov. 11 – now a day to honor veterans – was established as a day to promote world peace.