Press Release
Third Space Brewing is Expanding Northward
The Milwaukee-based craft brewery brings its beer to Northeastern Wisconsin in 2020, while increasing its brewing capacity to 15,000 barrels.
MILWAUKEE, Wisc. – January 30, 2020 – After establishing an enthusiastic fan base and a reputation for innovative and high-quality craft beer in Southern Wisconsin, Third Space Brewing has confirmed plans to expand distribution to Northeastern Wisconsin. Third Space will add the following counties to its distribution territory beginning in February 2020: Brown, Calumet, Door, Fond du Lac, Green Lake, Kewaunee, Manitowoc, Outagamie, Sheboygan, Winnebago and portions of Waushara and Waupaca counties.
Third Space will roll out the launch in stages throughout the expanded territory beginning with the greater Fox Valley, Sheboygan and the surrounding counties the first week of February 2020. Green Bay and all of Brown County will follow in midFebruary, with Door County and Kewaunee County adding distribution in March 2020.
Third Space Brewing's line-up is highlighted by fan favorites Happy Place Midwest Pale Ale, Upward Spiral IPA and Unite the Clans Scottish Ale, the Great American Beer Festival® 2017 gold and 2018 and 2019 silver medal-winning beer in the Rye Beer category.
Launch Events
To celebrate the expansion, Third Space will be hosting a series of events to share its craft brews with customers in the new territory. A complete calendar of events with details can be found on the Brewery's Website. Highlights include several launch parties, that will include tastings of Third Space favorites, a chance to meet the brewery's founders and some special Third Space brews at each event
Launch Events include:
Thursday February 6

Milwaukee Burger Company in Appleton 5:30-7:30pm
Lion's Tail Brewery in Neenah 5-8pm (including a collaboration beer release)

Friday February 7

Ruby Owl in Oshkosh 5-8pm
8th Street Ale House in Sheboygan 5:30-8pm

Tuesday February 11

Bazil's in Appleton 8-9:30pm

Thursday February 13

Holiday's in Neenah 5-7pm
Backyard Grill & Bar in Fond du Lac 5:30-7:30pm

Thursday February 20

Brickhouse in De Pere 6-8pm

Friday February 21

Mr. Brews in Green Bay 6-8pm

Saturday March 7

Ladderhouse in Door County
In addition to these events, the team will host samplings at select retail locations, including several Festival Foods locations, Woodman's in Green Bay and Wine Cellar in De Pere.
"We are excited to meet the growing demand for our beer in the Northeastern portion of the state," said Third Space Brewing Co-Founder, Andy Gehl. The past two years, Third Space has self-distributed its popular Happy Place Midwest Pale Ale to Lambeau Field and two other properties in the stadium and Titletown District. "Craft beer continues to grow in popularity in this part of the state and we look forward to playing a larger role in the growing craft beer scene throughout the state of Wisconsin," added Gehl.
To meet demand in this new territory and the continually growing demand for Third Space beer in its existing territories, the craft brewery will further expand its brewing operations in 2020 with the purchase of two new 90-barrel fermentation tanks and a 90-barrel brite tank. These additions, along with the new canning line and centrifuge Third Space commissioned in late 2019, will allow the brewery to increase its capacity from 12,000 barrels per year to over 15,000 barrels per year. In 2019, Third Space sold approximately 8,700 barrels in 2019 and expects to sell close to 12,000 barrels in 2020 with the help of this new territory.
"We are making significant investments in our production capabilities and our quality assurance program to ensure we are putting out the highest quality product as we continue to expand," reported Third Space Brewing's Co-Founder and Brewmaster, Kevin Wright. Third Space will also be hiring a new sales representative to help cover the new territory.
Distribution Partners
Third Space will partner with three new wholesalers to sell its product in the new territory.
General Beer Northeast will distribute Third Space in the Fox Valley and surrounding counties.
Dean Distributing will distribute Third Space in Brown County.
Flanigan Distributing of Door County will distribute Third Space in Door and Kewaunee Counties.
About Third Space Brewing
Third Space prides itself on brewing high-quality, flavorful, and perfectly balanced craft beer in Milwaukee's historic Menomonee River Valley. Co-founders Kevin Wright and Andy Gehl are long-time friends who have reunited in their hometown to create a craft brewery that welcomes everyone into the craft beer world – you have your home, you have your work, but everyone needs a Third Space.
They focus on quality in every step, from ingredients and brewing equipment, all the way to packaging and monitoring on-shelf times to ensure the absolute best product.
Third Space opened in September 2016 and has already won several awards. Third Space has won 4 Great American Beer Festival medals, was named Best New Brewer in Wisconsin by Rate Beer in 2017 and has been voted Best Microbrewery in Milwaukee three years in a row in the Shepherd Express Best of Milwaukee competition. In 2018 Third Space was named one of the 50 fastest growing craft breweries in the country by the Brewers Association.
For more information about the expansion or Third Space Brewing, please visit thirdspacebrewing.com or reach out to Andy Gehl at 414-216-3311.
Mentioned in This Press Release
Recent Press Releases by Third Space Brewing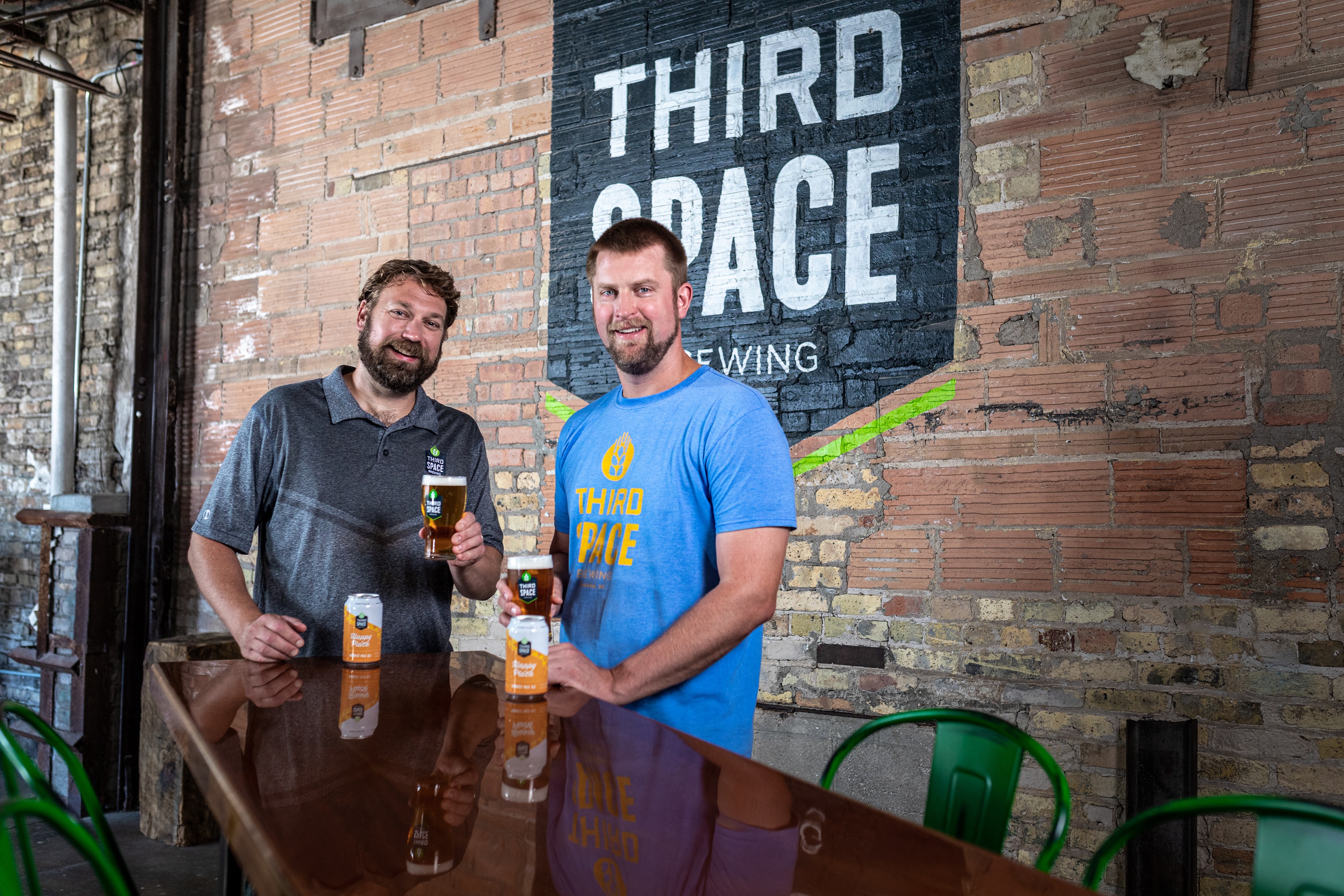 Aug 27th, 2021 by Third Space Brewing
Saturday, August 28th, Third Space Brewing welcomes 49 Wisconsin breweries and over 150 beers for a unique beer festival.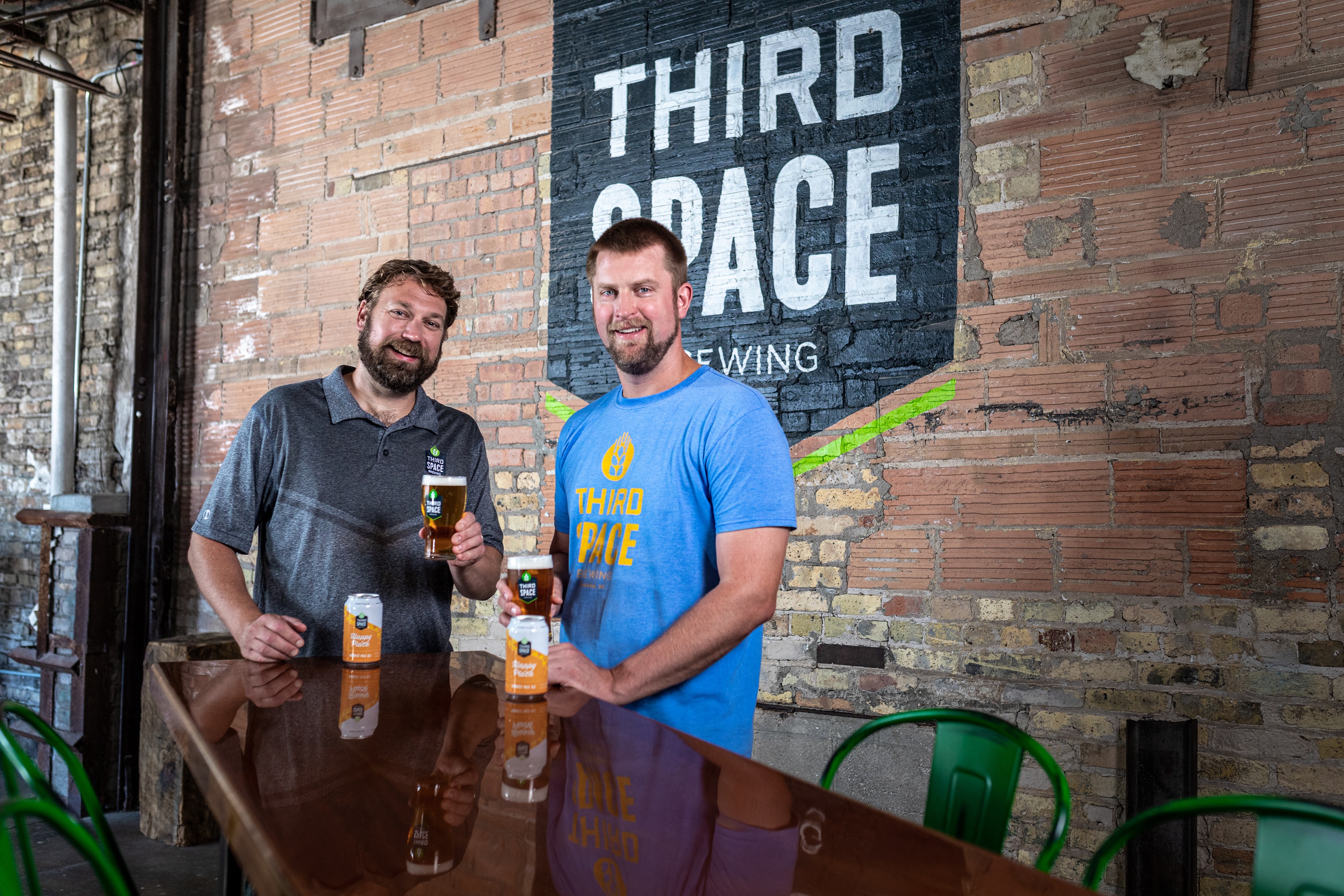 Mar 22nd, 2021 by Third Space Brewing
The Milwaukee craft brewery will expand its distribution territory to include all of Western, Northwestern, Central, and Northern Wisconsin in 2021.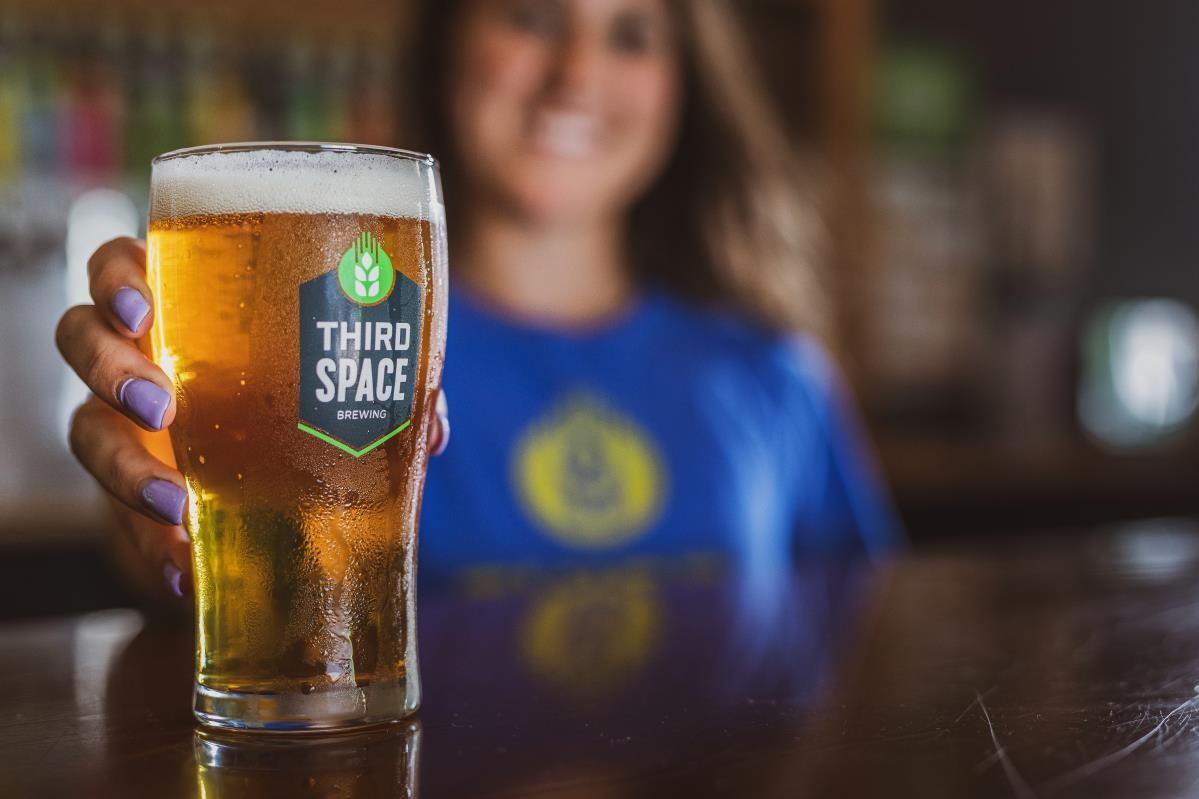 Sep 1st, 2020 by Third Space Brewing
Third Space will host a series of events including the release of a special Anniversary IPA to mark its 4th Anniversary during the month of September