Press Release
The Table is Set for Milwaukee's 2016 Downtown Dining Week
Three-course meal deals at 44 downtown eateries June 2-9
Savor the start of summer with Milwaukee Downtown, BID #21 and select downtown restaurants during the 11th annual Downtown Dining Week, June 2-9. Featuring a mix of 44 new and familiar restaurants, get a taste of Milwaukee's restaurant scene with three-course options at $12.50 for lunch and $25 or $35 for dinner.
"Downtown Dining Week is a great way for out-of-town guests and area residents to explore Milwaukee's finest eateries," said Beth Weirick, CEO of Milwaukee Downtown, BID #21. "From classic steakhouses and elegant cafes to ethnic hotspots and casual diners, our diverse lineup of restaurants will satisfy any palate!"
This year's participants include: Ale Asylum Riverhouse, Benihana, The Brass Alley, The Brown Bottle, The Capital Grille, Carnevor, Carson's, Club Charlies, Coquette Café, Distil, Garden Grille, Hinterland Erie Street Gastropub, Indulge Wine Room, Kanpai, Kiku, Kil@wat, The Knick, The Loaded Slate, Louise's, Mader's, Mason Street Grill, METRO, Mikey's, Miller Time Pub and Grill, Millioke, Milwaukee ChopHouse, Mo's – A Place for Steaks, Mo's Irish Pub, Onesto, Pier 106, The Pub Club, Rodizio Grill, Rock Bottom Restaurant & Brewery, The Rumpus Room, SafeHouse, Smoke Shack, Swig, Trinity Three Irish Pubs, Upper 90 Sports Pub, Vagabond, Ward's House of Prime, Water Buffalo, Who's On Third, and Zarletti.
In addition to the dining deals, Milwaukee Downtown, BID #21 will award four diners $550 in dining gift certificates. Diners can simply complete a Downtown Dining Week survey following their dining experience at www.milwaukeedowntown.com. At the conclusion of the event, a random drawing will select four lucky winners.
Milwaukee Downtown, BID #21 started Downtown Dining Week in an effort to familiarize residents and guests with downtown's resurgence. Since the event's inception in 2006, Downtown Dining Week has attracted over 462,000 diners—many to experience a restaurant for the first time. In 2015, 56 percent of Downtown Dining Week participants indicated they were first-time diners at a participating establishment and nearly half (47 percent) of all patrons neither worked nor lived downtown.
Diners hungry for more info on the event can preview menus of participating restaurants at www.milwaukeedowntown.com/diningweek. Menus will be posted at the end of April. Reservations are encouraged during the event.
Mentioned in This Press Release
Organizations
:
Ale Asylum Riverhouse
,
Carnevor
,
Club Charlies
,
Distil
,
Hinterland
,
Mason Street Grill
,
Mikey's
,
Millioke
,
Onesto
,
Smoke Shack
,
Swig
,
The Brass Alley
,
The Brown Bottle
,
The Knick
,
The Loaded Slate
,
The Pub Club
,
The Rumpus Room
,
Trinity Three Irish Pubs
,
Upper 90 Sports Pub
,
Vagabond
,
Zarletti
Recent Press Releases by Milwaukee Downtown, BID 21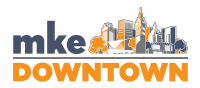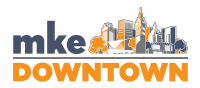 Oct 20th, 2022 by Milwaukee Downtown, BID 21
Seven-week festival to ring in holiday season with festive lights and jubilant happenings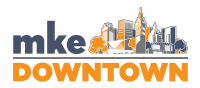 Oct 19th, 2022 by Milwaukee Downtown, BID 21
Key projects and downtown players recognized at Milwaukee Downtown's 2022 annual meeting