Press Release
Stories about Race Fuel Social Change
Ex Fabula Fellows to inspire dialogue at interactive performances
Milwaukee, WI (November 2, 2015) – Can storytelling help people in Milwaukee develop empathy and greater understanding?  The folks at Ex Fabula think so, and as part of their work to strengthen community bonds through the art of storytelling, the Milwaukee nonprofit has launched a Fellowship that is helping participants to craft and share personal stories about privilege and oppression. The Fellows will then share their true stories at events around the community, beginning November 24.
"At Ex Fabula StorySlams, we welcome personal stories about the entire breadth of the human experience – both the fun moments and the painful ones. We already hear some stories about personal and social challenges like disability and mental illness, but segregation and institutional racism just aren't being meaningfully discussed by enough people in the Greater Milwaukee area, said Executive Director Megan McGee. "I've had the opportunity to listen to many personal stories about privilege and oppression, which has helped me to develop a more nuanced understanding of those issues and the ways that I can contribute. This project will help others to do the same."
The first class of Ex Fabula Fellows, a diverse cohort of 22 adults, is currently attending workshops and coaching sessions where they are crafting their personal stories. During the next four months, they will share their engaging stories at ten interactive performances around the community.
The first performance will take place as part of a Zeidler Community Dialogue on Whiteness and Privilege. According to Katherine Wilson, Executive Director of the Frank Zeidler Center for Public Discussion, "facilitated dialogue gives us a way to confront uncomfortable topics without shutting down and getting defensive (aka 'white fragility'). Making whiteness and privilege more visible through conversation is an important step in dismantling racism."
The Community Dialogue, which will take place on Tuesday November 24, 2015 from 7:00 to 8:30 pm at Workshop Architects on 201 E. Pittsburgh, will begin with 3 stories from Fellows that introduce the topic; attendees will then be invited to share their own experiences in small group facilitated dialogues. The event is free and open to all; advance registration is required at http://www.zeidlercenter.org/#!upcoming-events/.
"Other attempts to address Milwaukee's racial disparities typically focus on economics, politics, and education.  Ex Fabula's effort to bring people together in ways that are deeply personal addresses other obstacles – lack of understanding, empathy, and trust," said Dena Wortzel, executive director of the Wisconsin Humanities Council.
Project funding includes grants from the Wisconsin Humanities Council, with funds from the National Endowment for the Humanities and the State of Wisconsin, and the Wisconsin Arts Board, with funds from the State of Wisconsin and the National Endowment for the Arts. Additional information about this project as well as resources to explore the topics of privilege and oppression are available at http://www.exfabula.com/programs/fellows.
The Wisconsin Humanities Council is a leading statewide resource for librarians, teachers, museum educators and civic leaders, who drive entertaining and informative programs using history, culture and discussion to strengthen community life for everyone. The Wisconsin Humanities Council also awards more than $175,000 a year over seven rounds of grants to local organizations piloting humanities programming. For more information, visit http://wisconsinhumanities.org.
The Wisconsin Arts Board is the state agency which nurtures creativity, cultivates expression, promotes the arts, supports the arts in education, stimulates community and economic development and serves as a resource for people of every culture and heritage. For more information, visit http://artsboard.wisconsin.gov
Mentioned in This Press Release
Recent Press Releases by Ex Fabula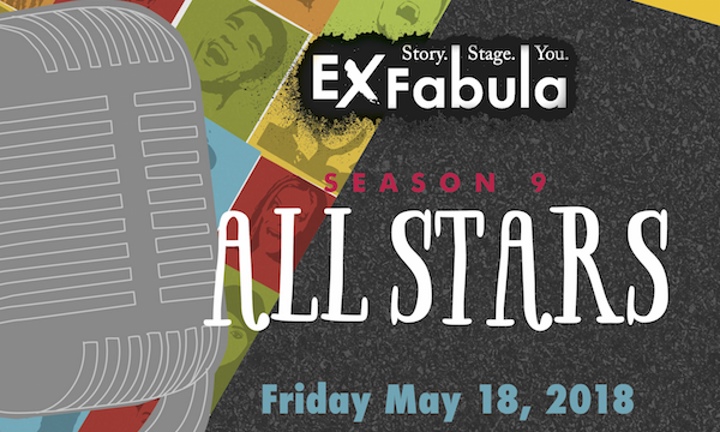 Apr 26th, 2018 by Ex Fabula
Ex Fabula gets meta at the Season 9 ALL STARS event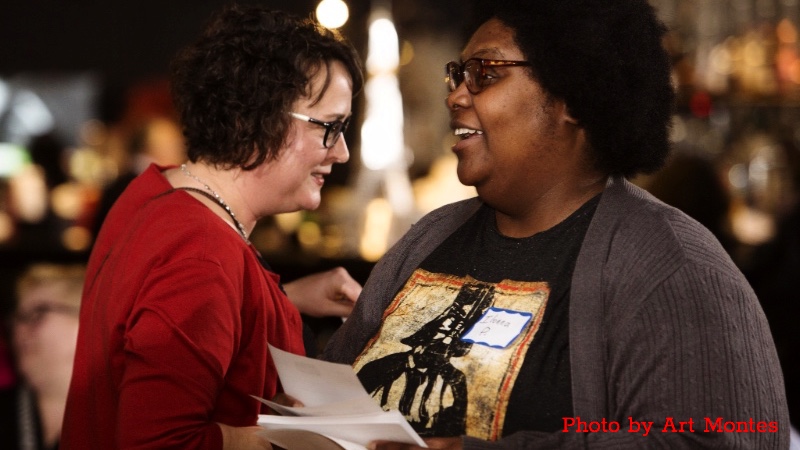 Feb 22nd, 2018 by Ex Fabula
"Karma" is the theme of competitive community storytelling event on March 7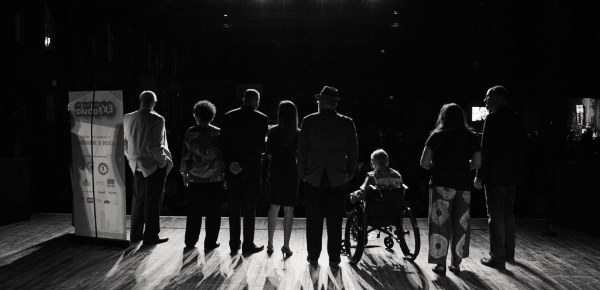 Jan 9th, 2018 by Ex Fabula
Community members from various Ex Fabula collaborations will be featured as storytellers.