Press Release
Sal "The Voice" Valentinetti to Headline Festa Italiana's Italian Line-Up
"America's Got Talent" Finalist will be joined by Ray Massa's EuroRhythms, The Sicilian Tenors, Tre Principesse, Anna Calemme, and the Florentine Opera
MILWAUKEE – May 3, 2017 – Festa Italiana, presented by Calypso Lemonades, today announced Sal "The Voice" Valentinetti will headline the festival's Italian entertainment line-up, performing Saturday, July 22 at 7 P.M. and Sunday, July 23 at 8:30 P.M. at Henry W. Maier Festival Park (Summerfest grounds). Valentinetti will be joined by other Italian favorites including Ray Massa's EuroRhythms, The Sicilian Tenors, Tre Principesse, Anna Calemme, and the Florentine Opera.
Sal "The Voice" Valentinetti took season 11 of the NBC hit show "America's Got Talent" by storm and is most known for belting out the classic Frank Sinatra hit "My Way." Sal not only received a standing ovation but got the coveted "Golden Buzzer" from Judge Heidi Klum. The 21-year-old Italian American crooner is best known for his flawless vocals, larger than life personality and heart of gold. Since being on the show, Sal "The Voice" Valentinetti sold out three Christmas Shows at the famous Paramount Theatre in Huntington, New York and performed in a round at one of Frank Sinatra's favorite venues, The Theatre at Westbury (formerly The Westbury Music Fair). Sal loves to tell the story of how his father saved up just enough money to see Frank Sinatra on June 11, 1975 at Westbury. On March 3, 2017, the Valentinetti family returned to Westbury and watched with pride as Sal performed his 90-minute show to a sold-out crowd of 3,000 people just like his idol, Frank Sinatra. In October 2017, Sal will be the official Grand Marshal of the Columbus Day parade in Chicago, which is the second largest parade in the country and is working on a Christmas album to be released later in 2017.
As Heidi Klum declared: "I like the way you talk. I like the way you sing. I like everything about you." Festa attendees won't want to miss this energetic show featuring all the traditional favorites Saturday and Sunday evening!
"It's important to celebrate our Italian heritage during our 40th anniversary, and we have a stellar Italian entertainment line-up not to be missed. Sal 'The Voice' Valentinetti, an 'America's Got Talent' finalist will sing all the Italian favorites and will surly entertain Frank Sinatra fans.  We are excited to bring back Ray Massa's EuroRhythms, a well-traveled band that bridges Italian and American musical tributes, as well as new acts such as Tre Principesse, a young, all-female trio, and Anna Calemme, 'The Elegant Voice of Naples.' We are also happy to welcome back Festa favorites including The Sicilian Tenors, The Russo Brothers, Tony Spavone and the Florentine Opera," said Dean Cannestra, Italian Community Center president and chairman of Festa Italiana.
Additional Italian Headliners include:
Festa Italiana takes place Friday, July 21 – Sunday, July 23, at the Henry W. Maier Festival Park on Milwaukee's lakefront. Festivalgoers can take in all entertainment acts for the value price of only $10.00 for advance sale tickets now through July 20. Tickets are $13.00 after July 20 and at the gate.
A full Festa Italiana entertainment schedule of performers will be released as acts are confirmed. To learn more about Festa Italiana, please visit www.festaitaliana.com.
About Festa Italiana Presented by Calypso Lemonades
The 40th annual Festa Italiana takes place at Henry W. Maier Festival Park (Summerfest grounds) on Milwaukee's lakefront Friday, July 21, to Sunday, July 23. Festa Italiana is the largest Italian event of its kind in America today. The Festival began forty years ago for the purpose of reuniting an Italian community torn apart by urban renewal projects and was the first ethnic festival in Milwaukee on the Summerfest grounds. Today, several ethic festivals are celebrated on Milwaukee's lakefront and the city is now widely known as the City of Festivals. Through the dedication of more than 2,000 volunteers, the annual Festa Italiana has become a favorite family event to Milwaukee and surrounding areas. For more information on the festival, please visit www.FestaItaliana.com or call 414-223-2808.
Advance tickets for Festa Italiana are on sale now online.  Purchase your advance online ticket for $10 through July 20 at http://www.festaitaliana.com.  For ticket questions, please call 414-223-2808.
Mentioned in This Press Release
Recent Press Releases by Festa Italiana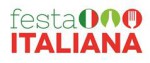 Jul 15th, 2019 by Festa Italiana
Join the Italian party on Milwaukee's lakefront featuring authentic foods, exciting new beverages and wines, culture, entertainment and the loudest Italian fireworks on Saturday and Sunday nights!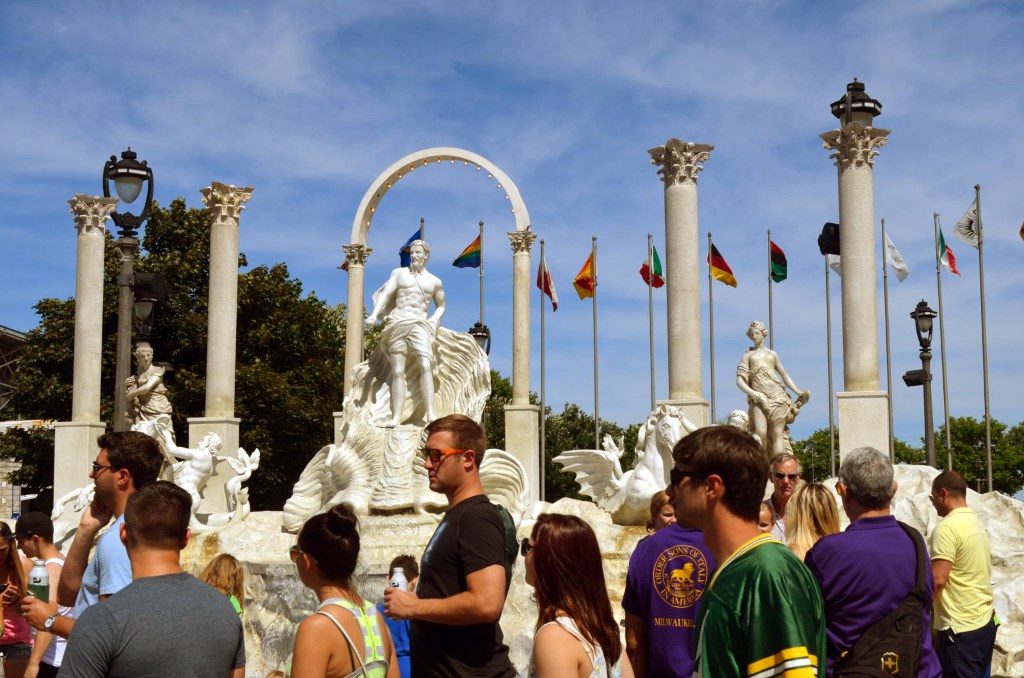 Jun 24th, 2019 by Festa Italiana
Festa will offer over 25 varieties of Italian wines, new Italia cocktails, cigar and bourbon pairings and Campari Club to the grounds!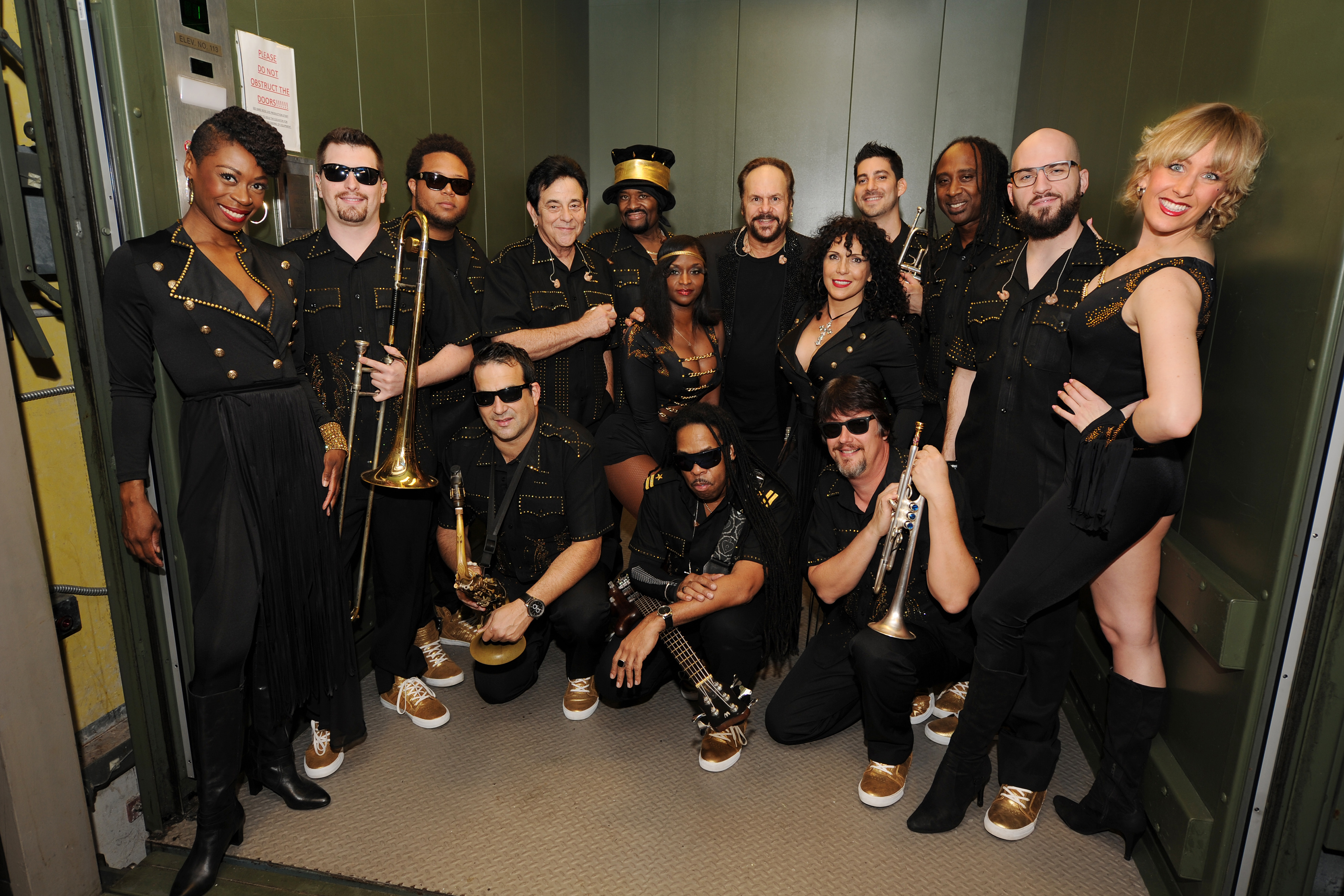 Apr 24th, 2019 by Festa Italiana
Experience this Grammy Awarding-winning band for the cost of a Festa admission ticket