Press Release
Raise a glass to the return of Milwaukee Downtown's Taste & Toast Feb. 29 – March 4
Five nights of bottles and bites at downtown Milwaukee restaurants
MILWAUKEE, Wis. (January 28, 2016)—Taste & Toast, the highly coveted happy hour event coordinated by Milwaukee Downtown, BID #21, will stir up restaurants, bars and lounges Feb. 29 through March 4. The promotion features specially priced small plates, appetizers and libations, alcoholic and some nonalcoholic, from 4 to 7 p.m.
Some of this year's participants include: Mason Street Grill, CLEAR Bar & Lounge, Bacchus, Distil, Mi•key's, The Brown Bottle, Millioke, Swig, Pier 106, Garden Grille, Onesto, Smoke Shack, Water Buffalo, Upper 90 Sports Pub, Metro Bar & Café, The Pub Club, Milwaukee Chophouse, Carson's, Coquette Café, Harbor House, Kanpai, Karma Bar & Grill, Rumpus Room, The Knick, Monarch Lounge, Miller Time Pub & Grill and Who's on Third.  
"Last year was our first Taste & Toast, and it was wildly successful," said Beth Weirick, CEO of Milwaukee Downtown, BID #21. "We not only had diners from the downtown area, but we also had a large amount of customers from the greater Milwaukee area who were able to experience our fabulous offerings."
As an extra incentive for participating in Taste & Toast, Milwaukee Downtown will award $325 in dining gift certificates to two lucky patrons. To enter, diners will be encouraged to complete the Taste & Toast survey at www.milwaukeedowntown.com. At the conclusion of the event, a random drawing will select two lucky winners.
Last year's Taste & Toast attracted over 8,000 diners, many of who experienced a restaurant for the first time. In 2015, 55 percent of all Taste & Toast participants indicated that they were first-time diners at a participating establishment. Over 90 percent of diners also rated the food service and environment as either excellent or good.
Menus of Taste & Toast participants will be posted at www.milwaukeedowntown.com in mid-February. Taste & Toast is a prelude to Downtown Dining Week 2016, which will take place June 2 – 9.
About Milwaukee Downtown, BID #21
Milwaukee Downtown, Business Improvement District #21 is an organization established in 1998 to support the interests of the downtown Milwaukee business community. Created through private sector leadership, Milwaukee Downtown is a management district organization that oversees 150 square blocks representing approximately 500 property owners in the center of downtown Milwaukee. The organization funds specific initiatives aimed at creating a clean, safe and friendly downtown. More info is available at www.milwaukeedowntown.com.
Mentioned in This Press Release
Organizations
:
Bacchus
,
Distil
,
Harbor House
,
Mason Street Grill
,
Millioke
,
Onesto
,
Smoke Shack
,
Swig
,
The Knick
,
The Pub Club
,
Upper 90 Sports Pub
,
Who's on Third
Recent Press Releases by Milwaukee Downtown, BID 21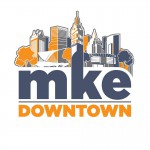 Jun 3rd, 2020 by Milwaukee Downtown, BID 21
Comeback Cuisine to inspire the purchase of 3,000 lunches from downtown restaurants within 30 days