Press Release
Milwaukee Pride brings rainbow crosswalks to Cathedral Square
Join us Saturday for our Opening Ceremony
Municipal Equality Index
.
Milwaukee Pride, in partnership with the East Town Association and with the support of 13 LGBTQ organizations, began negotiations with the City of Milwaukee in August 2018. Inspired by this ongoing dialogue, the Department of Public Works has established new design guidelines and a formal application process to govern future requests.
Yesterday, the City of Milwaukee approved our Decorative Crosswalk Permit Application, dated October 29, 2018. The rainbow crosswalks will now be implemented Saturday morning, November 3, at the east-west crossings of Jefferson Street north and south of Wells St. Crowley Construction Inc. of Wauwatosa will complete design and installation.
As the applicant and petitioner for the project, Milwaukee Pride becomes the non-profit steward of the rainbow crosswalks. No tax dollars will be spent on the design, installation or maintenance of the crosswalks, which will be entirely community self-funded. Sponsor engagement, through crowdfunding and other donations, will be managed by Milwaukee Pride's executive board.
"As winter approaches, we are excited and honored to bring color to the streets of Milwaukee," said Wes Shaver, president of Milwaukee Pride. "Milwaukee has long outgrown the notion of pride as a once-a-year weekend event. We strongly believe that pride, and every member of our community, must be visible and vocal year-round — especially during these concerning political times."
"By activating projects like the rainbow crosswalks, underwriting community resources like the Wisconsin LGBTQ History Project, and hosting events like BeOUT Day and the Stonewall Stage Series, Milwaukee Pride is amplifying the vibrant and diverse colors of our local LGBTQ community."
Please join Milwaukee Pride at a special 10 a.m. dedication ceremony hosted by Mayor Tom Barrett, Alderman Bob Bauman, community organizers and business owners. All are welcome to join the festivities, which will coincide with the opening of The Hop, Milwaukee's new downtown streetcar. (Facebook event)
We will dedicate the crosswalks to:
June Brehm, who founded This Is It in 1968. Disheartened by the discrimination her gay friends experienced, June set forth to create a space for them that was "just as good, if not better than anywhere else." Today, her 50-year legacy stands at 418 W. Wells as the only pre-Stonewall bar in Milwaukee, the longest continuously operating LGBTQ space in Wisconsin, and one of the top 10 oldest gay bars in the nation.
Participants of the 1st Annual Milwaukee Pride March & Rally, which extended from Walker's Point to Cathedral Square on June 17, 1989 to protest inequalities, discrimination, homophobia and neglect of the AIDS crisis. With over 1,500 attendees, the Pride March & Rally was the first LGBTQ pride event in the city to be recognized and attended by a Milwaukee mayor. "We are proud of who you are," said Mayor John Norquist, broadcasting live on all three local TV news channels. This historic moment ignited a continuous series of annual pride events that became today's PrideFest Milwaukee.
"At a time when our government seeks to legally erase identities, visibility is needed more than ever," said Michail Takach, vice president of Milwaukee Pride. "Earlier generations experienced significant emotional, psychological and social issues because they did not see themselves reflected anywhere in the world. We won't let future generations experience that disconnection."
"We hope the crosswalks will not only be a connective source of pride for our community, but a spark for ongoing conversations around local LGBTQ history, heritage and diversity. They're an everyday reminder that we're here and always have been."
About Milwaukee Pride
The mission of Milwaukee Pride, Inc., is:
to educate both the general public and local lesbian, gay, bisexual, transgender and queer people about LGBTQ culture, current events and community concerns;
to provide a regional forum to celebrate the history, heritage and accomplishments of LGBTQ people;
to create an environment for advocacy, networking, outreach, support services and leadership opportunities for LGBTQ people, their families and friends; and
any other activities exclusively for charitable, educational, and research purposes, including, for such purposes, the making of distributions to organizations that qualify as exempt organizations under section 501(c)3 of the Internal Revenue Code, or the corresponding section of any future federal tax code.
Mentioned in This Press Release
Recent Press Releases by Milwaukee Pride, Inc.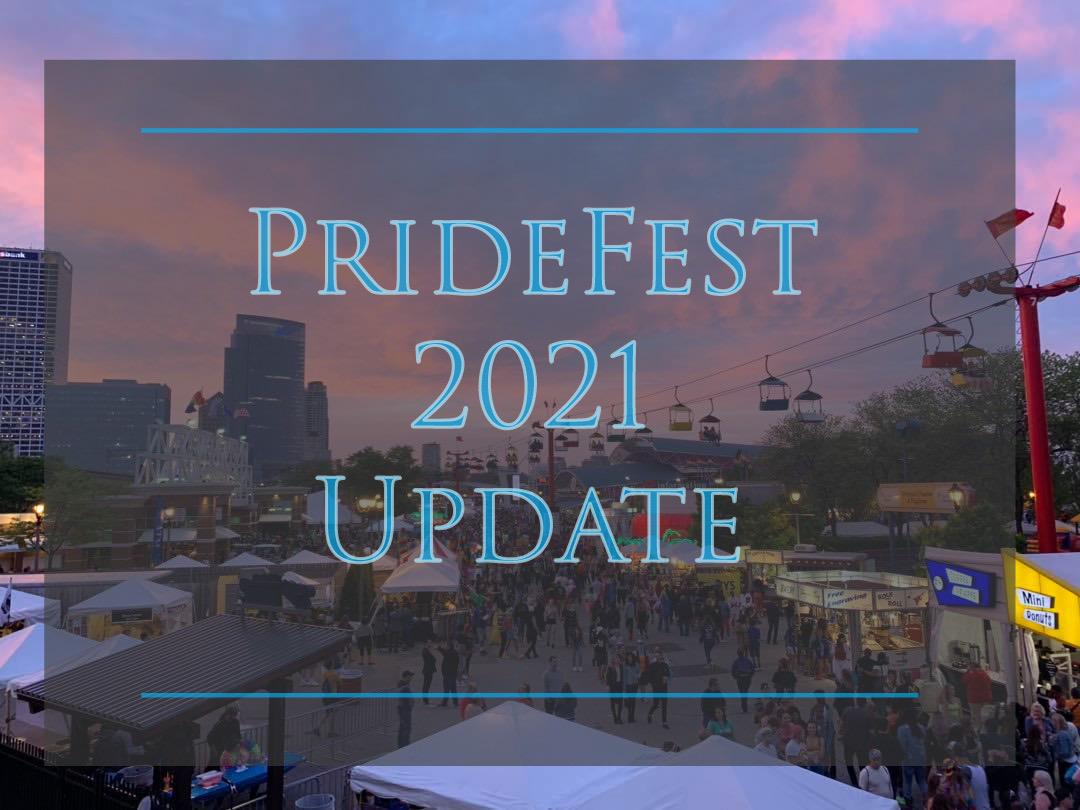 Start seeing pride! This weekend, rainbow crosswalks will be installed at the intersection of Jefferson and Wells in Cathedral Square. On Saturday morning, Milwaukee joins dozens of cities worldwide who have paid permanent, visible tribute to their local LGBTQ communities. Milwaukee was recently recognized by the Human Rights Campaign with a 100 percent perfect score on the