Press Release
Milwaukee Museum Mile Celebrates 5 Years with Plein Air Competition
Saturday May 7 through May 14
Milwaukee, Wis., April 15, 2016 – To celebrate its 5-year anniversary, the Milwaukee Museum Mile is pleased to announce Art in the City: Plein Air MKE, an exciting new outdoor painting competition taking place from Saturday, May 7 through Saturday, May 14 on Milwaukee's historic East Side. Up to 75 plein air artists from Wisconsin, Illinois, Minnesota, Indiana and elsewhere will paint along the Milwaukee Museum Mile for five days and compete for $5,000 in awards.
This colorful, week-long gathering of artists, art lovers and collectors will culminate Thursday evening, May 12 with the Art in the City Soirée, to be held at Saint John's On The Lake, when prizes will be awarded to winning artists and all paintings will be offered for sale. The Art in the City Soirée is a Milwaukee Museum Mile member/donor event. The general public is welcome to attend and purchase art for a $10 admission. There will also be a public art sale on Friday and Saturday, May 13 and 14, also at Saint John's On The Lake.
The main competition will kick off on Saturday, May 7 with artists painting within specified boundaries from Prospect and Juneau Avenues north to Lake Park. On the opening day, artists will also have an opportunity to win additional prizes at a timed quick paint competition. From 9:00 a.m. to 3:30 p.m. artists will have two and a half hours to paint along Brady Street on Milwaukee's East Side. Paintings created on Brady Street will also be judged and offered for sale during the Art in the City Soirée and public art sale. Judges for both main and quick paint events are well-known and respected plein air artist Pamela Ruschman, pamelaruschman.com, and art appraiser William DeLind.

In addition, each Milwaukee Museum Mile member museums will host an event at their museums throughout the week. Please visit pleinairMKE.org for more information.
Art In The City Plein Air MKE benefits the museums of the Milwaukee Museum Mile, which is also celebrating its 5-year anniversary on Sunday, May 15. On that day, all member museums will be open to the public from 11am to 4pm, and offer free or reduced admissions. Visit milwaukeemuseummile.org for more information.
Milwaukee Museum Mile Art In The City Plein Air MKE Competition Schedule
Saturday, May 7 through Saturday, May 14 – Main Event, Soirée and Art Sale
Saturday, May 7 – Brady Street Quick Paint Competition
Saturday, May 7 through Wednesday, May 11 – Artists paint along the Milwaukee Museum Mile
Thursday, May 12 – Art in the City Soirée at Saint John's On The Lake – Prizes awarded / Paintings for sale
Friday, May 13 and Saturday, May 14 – Paintings for sale to the public at Saint John's On The Lake
Art in the City Judges

Museums on the Milwaukee Museum Mile
Five small and medium sized arts and culture museums, located on Milwaukee's historic East Side along the Lake Michigan shoreline, have created the Milwaukee Museum Mile. This joint effort among the Jewish Museum Milwaukee, The Charles Allis Art Museum, Museum of Wisconsin Art at Saint John's On The Lake, The Villa Terrace Decorative Arts Museum, and the North Point Lighthouse at Lake Park, creates a simple and more affordable way for visitors to access and enjoy multiple museum experiences, while promoting the area as a destination to Milwaukee residents and visitors to our city. The museums are located in close proximity to one another, along N. Prospect Avenue and on N. Wahl and N. Terrace Avenues, creating a comfortable stroll for visitors, who can choose the sites most interesting to them and divide their time as they prefer. Milwaukee Museum Mile Day admission discounts follow each museum below:
Jewish Museum Milwaukee, 1360 N. Prospect Avenue (414-390-5730) – Free Admission
Charles Allis Art Museum, 1801 N. Prospect Avenue (414-278-8295) – Free Admission
Museum of Wisconsin Art at Saint John's On The Lake, 1800 N. Prospect Avenue (414-831-6875) – Free
Villa Terrace Decorative Arts Museum, 2220 N. Terrace Avenue (414-271-3656) – Free Admission
North Point Lighthouse, 2650 N. Wahl Avenue (414-332-6754) – Reduced Admission
More information about the Milwaukee Museum Mile is available at www.pleinairmke.org
Mentioned in This Press Release
Recent Press Releases by Charles Allis Art Museum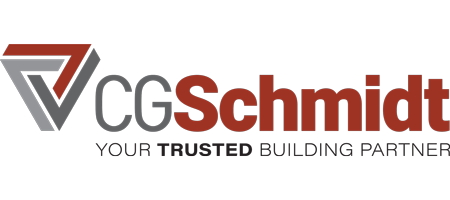 Apr 29th, 2020 by Charles Allis Art Museum
Students invited to submit building and construction questions; new educational videos released weekly