Press Release
Milwaukee Film Expands Festival Footprint
Cedarburg and the Third Ward Neighborhoods Added. Rivoli Theatre and Broadway Theatre Center Join as New Film Venues
MILWAUKEE – Thursday, July 25, 2019 – The 2019 Milwaukee Film Festival, presented by Associated Bank, welcomes the Rivoli Theatre in Cedarburg and the Broadway Theatre Center in the Historic Third Ward as new venues. With eight screens over six venues, this will be the largest footprint in the festival's history.
"We've always had ambitious dreams of expanding our festival throughout the Greater Milwaukee Area. It is thrilling, thanks to several incredible new sponsors, that we are able to introduce our film festival to two new neighborhoods and audiences this year," states Jonathan Jackson, CEO and artistic director of Milwaukee Film.
Located in downtown Cedarburg, the Rivoli Theatre has been an integral part of the town's community since opening in 1936. Recently, the cinema underwent a major renovation effort to restore the original art deco façade and glittery, red marquee.
Operated by the
Skylight Music Theatre
and traditionally used as a performance space for musicals and operas, the Broadway Theatre Center's 358-seat Cabot Theatre will host film screenings this fall. The theater is uniquely designed as a replication of an 18
th
-century European opera house.
Milwaukee Film recognizes the generous underwriting support that made the addition of two new theater venues possible. The Rivoli Theatre is sponsored by the Greater Cedarburg Foundation, Chris and Rick Lane, Ozaukee Bank's Gift's: A Fund Supporting Cedarburg…Now and Forever, and Mary-Kay Bourbulas and Greg Zimmerschied. The Broadway Theatre Center is sponsored by Joseph Property Development and Jan Serr and John Shannon.
The Oriental Theatre remains the anchor venue of the festival, with all three screens in operation for a second year in a row and housing the primary festival box office. Returning theaters also include the ambitious Jann Serr Studio Cinema, a pop-up theater located several blocks from the Oriental Theatre; the Times Cinema in Washington Heights; and the Avalon Theatre in Bay View.
Ticket packages and passes for the 11th annual Milwaukee Film Festival are on sale now. For more information, please visit mkefilm.org/tickets.
About Milwaukee Film 
Milwaukee Film is a nonprofit arts organization dedicated to entertaining, educating, and engaging our community through cinematic experiences, with a vision to make Milwaukee a center for film culture. Milwaukee Film operates the magnificent Oriental Theatre, a historic cinema palace committed to high-quality and accessible film and education programming. The 11th annual Milwaukee Film Festival will take place Oct. 17-31, 2019. For more information or to become a member, visit mkefilm.org.
Facebook: facebook.com/MilwaukeeFilm | Twitter: @mkefilm | Instagram: @mkefilm
About the Milwaukee Film Board of Directors
Milwaukee Film's independent board is made up of the following members: Chris Abele (Past Board Chair); John P. Bania; Donna Baumgartner; Elizabeth Brenner; Héctor Colón; Karen Ellenbecker; Jeff Fitzsimmons; Alexander P. Fraser (Immediate Past Board Chair); Carmen Haberman; Susan Haise; Katie Heil; Patti Keating Kahn (Board Chair); Tracey L. Klein (Past Board Chair); Michael G. Klein; Michael J. Koss Jr.; Alexander Lasry; Steve Laughlin (Past Board Chair); Emilia Layden; Michael R. Lovell; Joan Lubar; Marianne Lubar; Steve Mech; Mark Mone; Susan Mikulay; Kenneth W. Muth; Bob Pothier; John Ridley; Joseph A. Rock; Ramona Rogers-Windsor; Lacey Sadoff; Dave Stamm; Julia Taylor; John Utz; Kimberly Walker; Emeritus members: Tom Barrett; Jacqueline Strayer
NOTE: This press release was submitted to Urban Milwaukee and was not written by an Urban Milwaukee writer. It has not been verified for its accuracy or completeness.
Mentioned in This Press Release
People
:
Alexander P. Fraser
,
Bob Pothier
,
Carmen Haberman
,
Chris Abele
,
Chris Lane
,
Dave Stamm
,
Donna Baumgartner
,
Elizabeth Brenner
,
Emilia Layden
,
Greg Zimmerschied
,
Héctor Colón
,
Jacqueline Strayer
,
Jan Serr
,
Jeff Fitzsimmons
,
Joan Lubar
,
John P. Bania
,
John Ridley
,
John Shannon
,
John Utz
,
Jonathan Jackson
,
Joseph A. Rock
,
Julia Taylor
,
Karen Ellenbecker
,
Katie Heil
,
Kenneth W. Muth
,
Kimberly Walker
,
Lacey Sadoff
,
Marianne Lubar
,
Mark Mone
,
Mary-Kay Bourbulas
,
Michael G. Klein
,
Michael J. Koss Jr.
,
Patti Keating Kahn
,
Ramona Rogers-Windsor
,
Rick Lane
,
Steve Laughlin
,
Steve Mech
,
Susan Haise
,
Susan Mikulay
,
Tom Barrett
,
Tracey L. Klein
Recent Press Releases by Milwaukee Film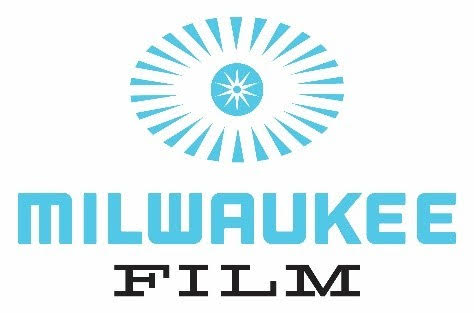 May 10th, 2023 by Milwaukee Film
Milwaukee Film is also pleased to announce the dates for the 16th annual Milwaukee Film Festival, which is set to occur April 11-25, 2024.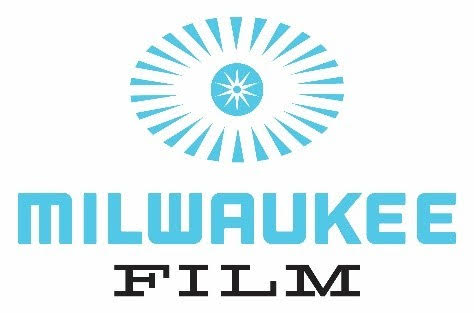 May 9th, 2023 by Milwaukee Film
Gala event to include the film's cast and crew, as well as gay rights leaders from across the state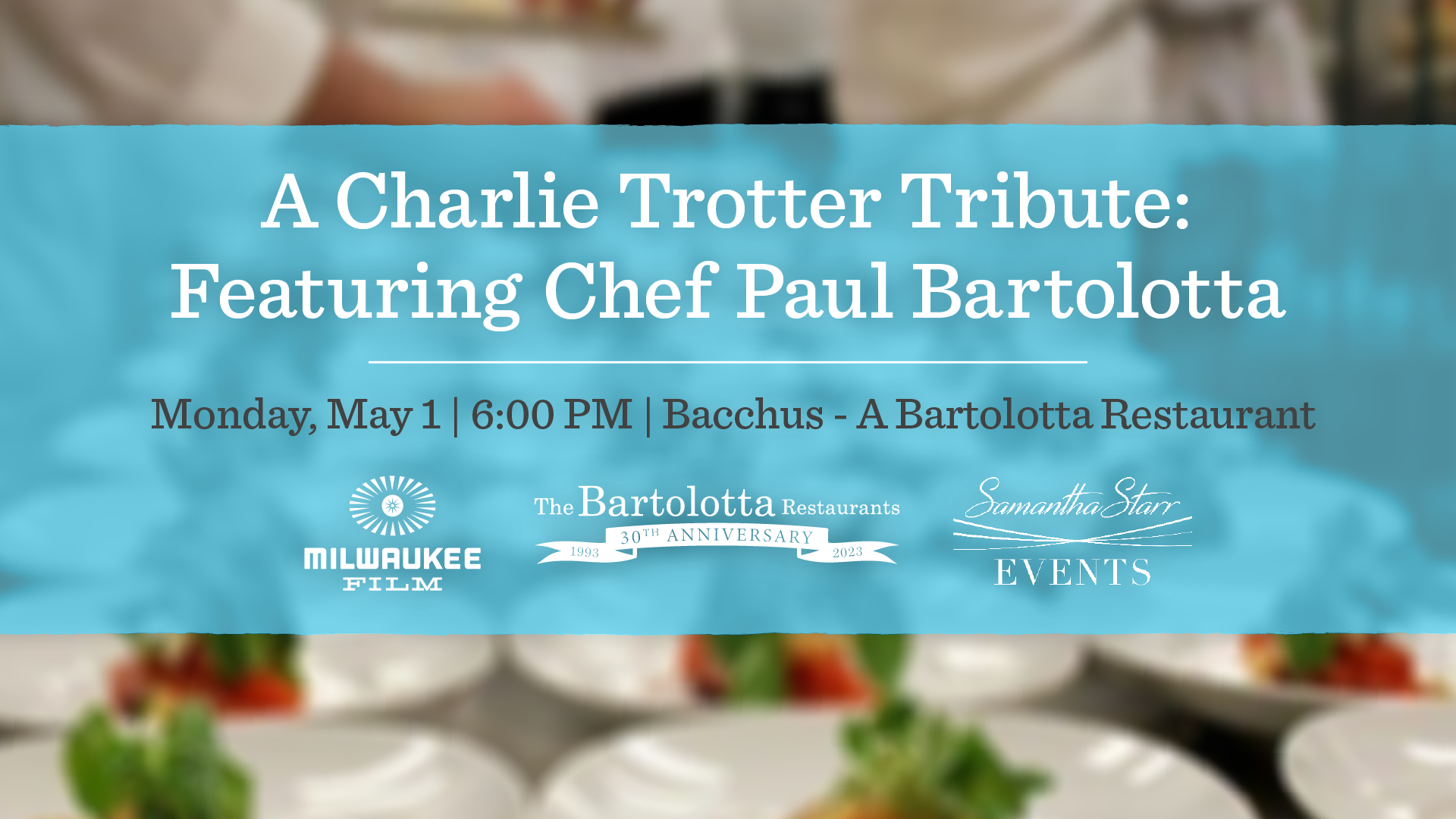 Apr 26th, 2023 by Milwaukee Film
Featuring a five-course meal with five pairings inspired by the film "Love, Charlie: The Rise and Fall of Chef Charlie Trotter," showing at The 2023 Milwaukee Film Festival