Press Release
Milwaukee Ballet announces 2015/16 Season will Feature Literary Masterpieces
Highlights include North American premiere of Michael Pink's Dorian Gray, the return of Dracula, a whimsical production of (ALICE) in wonderland and a Beatles tribute
March 2, 2015 (Milwaukee) – Milwaukee Ballet Artistic Director Michael Pink proudly announced the Company's 2015/16 season of ballets inspired by treasured classic works of 19th century fiction.
In its 46th season, Milwaukee Ballet will breathe new life into Bram Stoker's Dracula, E.T.A. Hoffman's The Nutcracker and the Mouse King, Oscar Wilde's The Picture of Dorian Gray, and Lewis Carroll's Alice's Adventures in Wonderland in a series of lavish and dramatic story ballets.
"Milwaukee Ballet performances use a rich language of movement to tell memorable and intricate stories," said master storyteller Michael Pink. "My mission is to create rich, full stories through ballet. The emotional impact of an unforgettable book may stay with you for the rest of your life. I would love to think the same may be said of seeing a Milwaukee Ballet performance."
The season opens with the return of Pink's blockbuster Dracula, seen by more than a million ballet lovers in four different countries. In December, The Nutcracker continues to make holiday magic for families.
Michael Pink's newest creation,
Dorian Gray,
makes its North American premiere over two weekends at the historic Pabst Theater.
Dorian Gray
will be the first full-length story ballet performed at The Pabst in Milwaukee Ballet's history. Milwaukee local and internationally-renowned composer Michael Torke makes his Milwaukee Ballet debut with a new score for this haunting cautionary tale.
In spring, Milwaukee Ballet's mixed repertory program at the Marcus Center showcases a trio of contemporary works in Kaleidoscope Eyes, featuring Trey McIntyre's A Day In the Life, which celebrates the music of The Beatles. This tribute will be joined by two world premieres by Milwaukee Ballet Choreographer-in-Residence Timothy O'Donnell, and Genesis 2015 winner Garrett Smith, respectively.
The season of literary masterpieces concludes with the wildly popular ALICE (in wonderland), choreographed and produced by The Washington Ballet's Septime Webre. First premiered in 2012, this visually splendid production features extravagant costumes, non-stop action and 100 students from Milwaukee Ballet School & Academy.
All four story ballets will feature live music performed by the Milwaukee Ballet Orchestra, conducted by Music Director Andrews Sill and Associate Conductor Pasquale Laurino.
Additionally, hundreds students from Milwaukee Ballet School & Academy (MBSA) will join the productions of The Nutcracker and ALICE (in wonderland).
"We continue to provide excellent performance opportunities for our School & Academy students. We say 'dance is for a lifetime' and whether you're a performer or an audience member, we all appreciate this rare and beautiful art form," Pink said.
Milwaukee Ballet also announced more simplified season packages and amended The Nutcracker show times for families.
"There's something for everyone in our season. I hope many of Milwaukee's art patrons and families will choose to share our story this year as subscribers," said Pink.
The 2015/16 season will be generously sponsored by longtime subscribers and supporters, Donna and Donald Baumgartner.
About the 2015/16 Season:
Dracula, Oct 22 – 25, 2015, Marcus Center
Philip Feeney's chilling original score and David Grill's piercing lighting make Michael Pink's Dracula a superbly rich, cinematic experience. A breathtaking story of passion, seduction, transformation and sacrifice, Dracula is this Halloween's most thrilling adventure.
The Nutcracker, Dec 12 – 27, 2015, Marcus Center
A holiday gift to Milwaukee from BMO Harris Bank
Milwaukee Ballet brings E.T.A. Hoffman's fantastical 1816 story to life, giving the gifts of wonder and enchantment to ballet lovers of all ages. The Nutcracker makes magical memories that last a lifetime.
Dorian Gray, Feb 12 – 21, 2016, Pabst Theater
Beauty reigns throughout Michael Pink's compelling adaptation of Oscar Wilde's controversial and philosophical novel published in 1891. This will be the first time the Milwaukee Ballet Orchestra will play in the historic Pabst Theater.
Kaleidoscope Eyes, March 31 – April 3, 2016, Marcus Center
Pure energy meets pop culture in Trey McIntyre's A Day in the Life, performed to a pastiche of The Beatles songs. Timothy O'Donnell, Choreographer-in-Residence, presents his fifth world premiere for the Company. O'Donnell's work will be performed alongside a new work by Garrett Smith, winner of 2015 Genesis: International Choreographic Competition.
ALICE (in wonderland), May 19 – 22, 2016, Marcus Center
Septime Webre's choreography and production brings Carroll's original story hurtling into the 21st century with sensational costumes, an ingenious set, and more than his share of outlandish wonderland characters. This stylish extravaganza, produced by The Washington Ballet, is an incredible spectacle of dance, circus, theater, and puppetry.
About Milwaukee Ballet
Founded in 1970, Milwaukee Ballet strives to inspire its audiences to think within and beyond traditional ballet through the presentation of quality performances and the implementation of educational opportunities. With an annual operating budget of more than $6 million, Milwaukee Ballet presents more than 30 performances to more than 40,000 people each year. Its resident company includes 23 professional dancers along with 21 trainees in the Nancy Einhorn Milwaukee Ballet II Program. Milwaukee Ballet is one of the few dance companies in the country to maintain its own orchestra. Milwaukee Ballet School & Academy, the official school of the Ballet, has an enrollment of more than 800 students at three locations, and is the only professional dance school in the Midwest accredited by the National Association of Schools of Dance. Milwaukee Ballet's Community Outreach programs are offered year-round through hands-on workshops, original children's productions and a student matinee series serving over 30,000 people each year.
Mentioned in This Press Release
Recent Press Releases by Milwaukee Ballet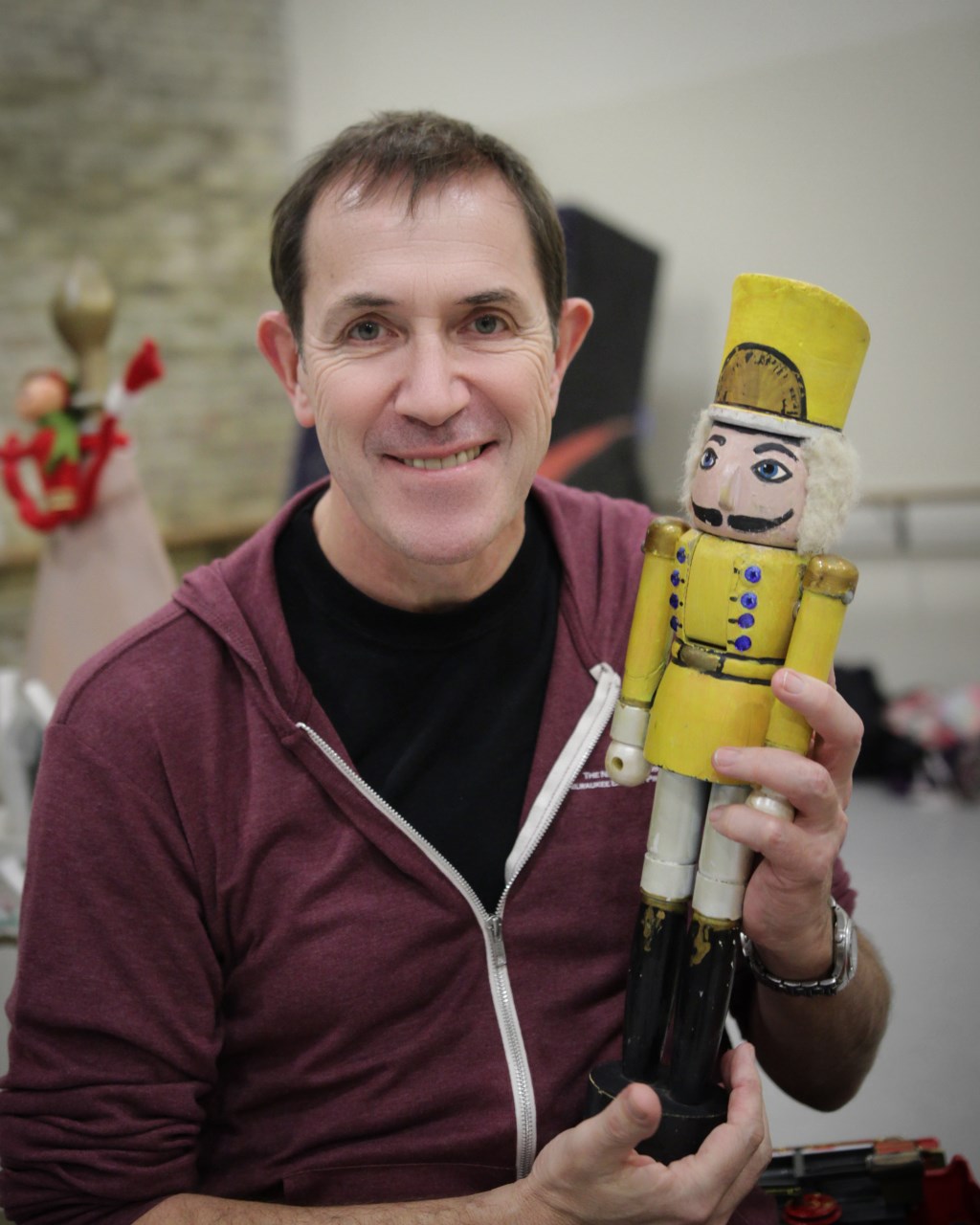 Nov 17th, 2017 by Milwaukee Ballet
Milwaukee's Magical Holiday Tradition celebrates 40 years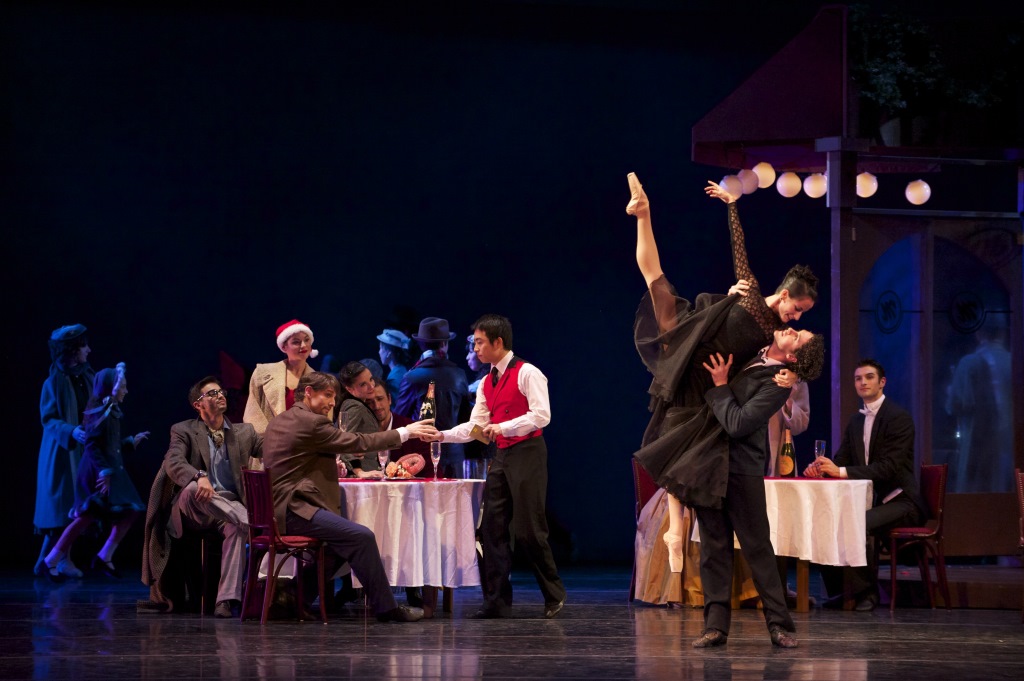 Oct 16th, 2017 by Milwaukee Ballet
Giacomo Puccini's greatest opera presented as a ballet, Nov 2-5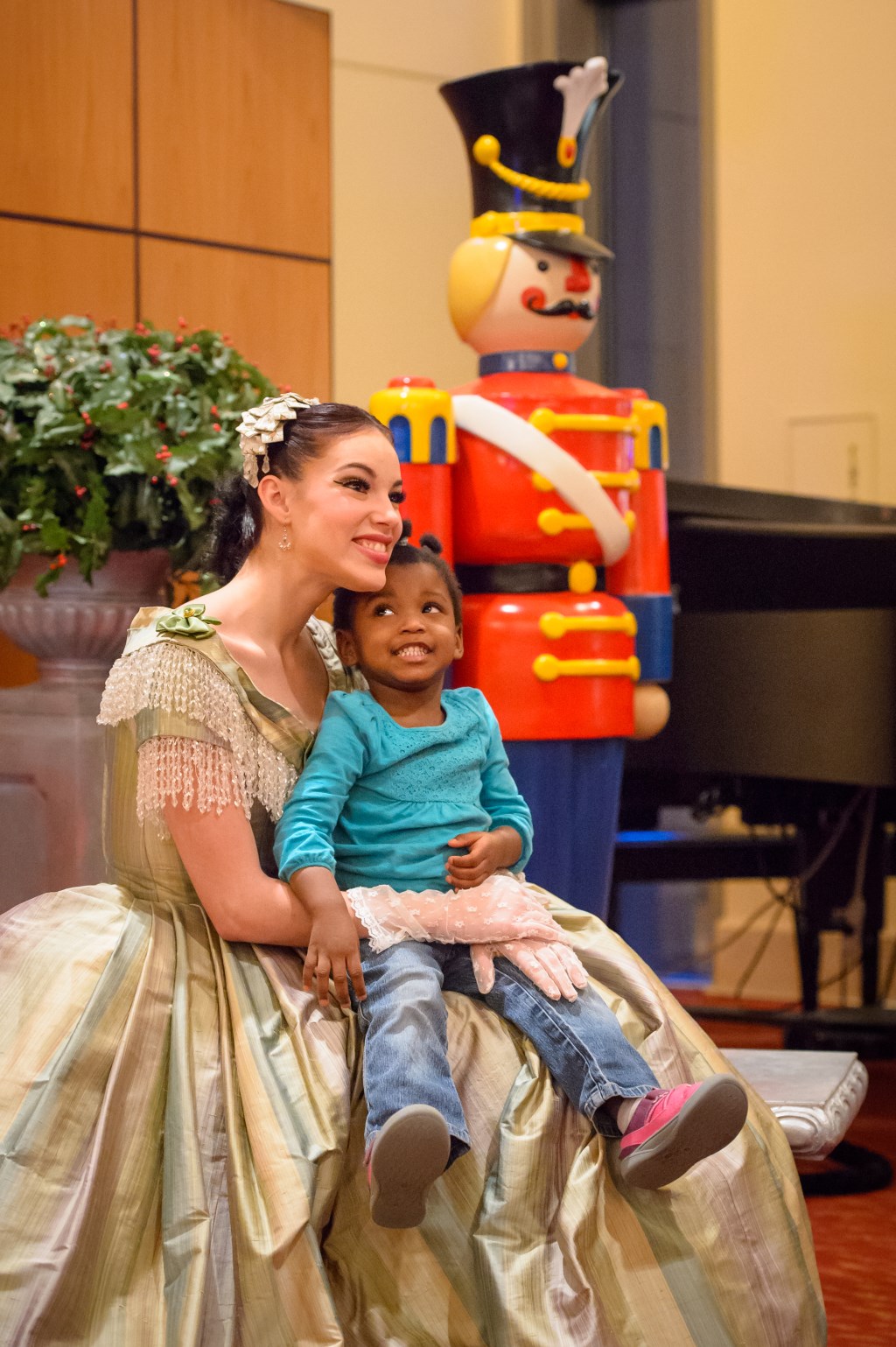 Oct 9th, 2017 by Milwaukee Ballet
Partnership with Autism Speaks and Marcus Center for the Performing Arts gives live theater option for the community