Press Release
Milwaukee Arts Board awards $213,500 to 33 organizations
Steve VandeZande and Lori Bauman named Friends of the Arts
An Eco-Arts Park in Walker's Point, a bilingual Spanish community storytelling project, and a multi-disciplinary play celebrating the wisdom of Native elders are among 33 projects awarded funding recently by the Milwaukee Arts Board.
At its May meeting, the MAB approved the recommendation of its citizen review panel to award $213,500 in grants ranging from $3,500 to $7,000.  MAB grants require a dollar-for-dollar cash match from other sources, and the combined budgets of the 33 selected projects this year is more than $2.7 million.
This year marks the 25th annual grant awards.  Between 1991 and 2015 the Milwaukee Arts Board has awarded more than $4.5 million to 126 different organizations.
While a few arts groups have gone by the wayside, new groups are always forming and still others are stronger than ever. According to Michael Murphy, Milwaukee Common Council President and Arts Board Chair,   "Today our vibrant arts scene draws regional audiences, bringing economic vitality and national prestige to our City."
By reducing administrative expenses and with a modest budget increase, dollar amounts awarded by the MAB in 2014 and 2015 are at a historic high.
"Our community recognizes that the arts are not an extra.  They can delight, educate and stimulate meaningful dialogue among audiences representing our diverse cultures," Murphy continued.
This year's projects tackle issues such as race, immigration, community, resilience, social justice and cross cultural communication.
The next Milwaukee Arts Board meeting is Tuesday, June 9, at 4 p.m. in the atrium of the Marcus Center for the Performing Arts.  The awards reception begins at 4:30 p.m. followed by the grants presentation at 5 p.m.
At the reception the MAB will also honor the recipients of the 4th annual Friends of the Arts Award. This award, established in 2012, is given to individuals who, often behind the scenes, have distinguished themselves through exceptional service to Milwaukee's arts community.  Receiving the award this year are
Steve Vande Zande
and
Lori Bauman
, co-founders of
RedLine
Milwaukee, described as "an urban laboratory that seeks to nourish the individual practice of contemporary art and to stimulate the creative potential of the local community to which we are linked."  In 2009 Vande Zande and Bauman transformed a more than century-old former lithography building at 1422 N. 4
th
St. into an art and education incubator with artist studios, social relevant exhibitions, education and outreach programs, print shop, papermaking studio and dye lab.
Lori is an arts administrator and artist whose collage, video and site-specific works draw inspiration from extensive world travel study. She has taught video art at Alverno College and worked with teens as an artist-in-residence at the Milwaukee Art Museum.
Steve is a multimedia artist who currently works as the creativity and innovation program implementer at Bay View High School.  In 2003 he received the Outstanding Educator of the Year award from the Wisconsin Art Education Association, and in 2004 the Excellence in Education Award from Milwaukee Public Schools. In 2009, Steve was awarded Outstanding Faculty Lecturer for Educational Policy and Leadership from the Marquette University College of Education. In 2013 he was named mentor of the year by The Southern Graphics Council.
The Milwaukee Arts Board grant program is funded by the City of Milwaukee with additional support from the Wisconsin Arts Board with funds from the State of Wisconsin.
For current Milwaukee Arts Board and Public Art Subcommittee news and opportunities please follow us on Twitter at www.twitter.com/MKEArtsBoard and Facebook at www.facebook.com/MilwaukeeArtsBoard.
2015 MAB grant recipients:
Alverno College — Global Union
Artists Working in Education, Inc. — Satellite Studio – Outdoor Artist-in-Residence Program
Arts at Large — Paliafito Eco-Arts Park
Artworks for Milwaukee — Artworks Public Arts Internship in Layton Blvd West Neighborhood
Bel Canto Chorus — 5th Annual Martin Luther King, Jr. Tribute Concert
DanceCircus — "Confluence – Down by the Riverside" Dance Concert
Danceworks — Mad Hot Ballroom and Tap
Early Music Now — Fiesta: A Hispanic Heritage Celebration
Ex Fabula – Puente Project
First Stage – "The Snow"
Florentine Opera — Opera in the Schools – "Jack and the Beanstalk"
Haggerty Museum of Art/Marquette University — "Current Tendencies IV: Topography Transformed"
Historic Milwaukee, Inc. — Doors Open
Latino Arts — Dia De Los Muertos/Day of the Dead Celebration 2015
Milwaukee Art Museum — ArtXpress Inspired by "Van Gogh to Pollock"
Milwaukee Ballet — Ballet-in-a-Box "The Dungeon of Doom"
Milwaukee Chamber Theatre – "Finding our Allies"
Milwaukee Children's Choir — Harmony In-School – Sherman Multicultural Arts School
Milwaukee Film — Cream City Cinema
Milwaukee Public Theatre — "Stories From the Medicine Wheel"
Milwaukee Repertory Theater — "Fences" Production and Education Programming
Milwaukee Youth Theatre — "Number the Stars"
Optimist Theatre — Shakespeare in the Park: "A Midsummer Night's Dream"
PianoArts — School/Community Education Project
Present Music — Creation Project
Renaissance Theaterworks — "The Ballad of Emmett Till"
Riverwest Artists Association — 2015 Jazz Gallery Center for the Arts Drum Camp
Skylight Music Theatre Corp. – – Kidswrites
String Academy of Wisconsin — Urban Students in Arts Outreach Program
Theatre Gigante — "Rumore Di Acque" (Noise in the Waters)
Walker's Point Center for the Arts — "Growing in the Arts" Youth Art and Dance
Wild Space Inc. — "Luminous"
Woodland Pattern — Recognizing the Local: Three Intermedia Exhibitions
Mentioned in This Press Release
Recent Press Releases by City of Milwaukee Arts Board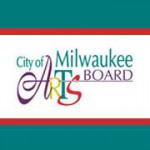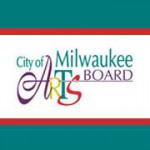 Jan 10th, 2017 by City of Milwaukee Arts Board
Conservation applications are due no later than Jan. 31, 2017. New Work applications are due Feb. 28, 2017.