Press Release
Maker Faire® Milwaukee 2015 announces schedule of events
Sept. 26 and 27 event to include hands-on workshops, maker demonstrations and competitions, DIY expert presentations and entertainment
MILWAUKEE – (September 21, 2015) Maker Faire Milwaukee, a free, family-friendly event at Wisconsin State Fair Park on Saturday, Sept. 26 from 9 a.m. –  6 p.m. and Sunday, Sept. 27 from 10 a.m. – 5 p.m., will feature hands-on workshops, talks from DIY experts, how-to maker demonstrations, build competitions, entertainment and opportunities for people of all ages to learn specific making skills.
From drone flying and RC car racing, soldering, metalworking, letterpress and 3D printing, circuit bending, to cooking, sewing, and making upcycled clothing, Maker Faire Milwaukee's weekend lineup ensures something for everyone. Highlights of the workshops (both free and paid), presentations, and hands-on areas for the schedule of events include:
Brady Corporation MAKE Milwaukee – With iconic Milwaukee structures for inspiration, Faire-goers are invited to design and create innovative buildings, collaborating on an expansive city scene built with cardboard.
GE Design & Build Challenge – On Saturday from noon – 4 p.m., attendees can see innovation at work as they watch registered teams (representing Marquette University, University of Wisconsin – Milwaukee, Elkhorn Technology & Engineering Club and others) compete in a fun and fast-paced design and build competition. "MacGyver" fans: this is for you!
Drones Course: A 3,000 square-foot arena will showcase drones and hands-on demonstrations.
Swap-O-Rama-Rama– Upcycling and recycling clothing is what the Swap is all about. Attendees can make sew or no-sew projects using gently used clothing items, fabric, buttons, bows and more, then decorate to their heart's content with silk screening techniques, bleach and tools.
Power Racing Series Demonstrations – All it takes to get into Power Racing is a kid's ride-on toy, some tools and electronics know-how and lots of enthusiasm! See cars developed by Betty Brinn Children's Museum, the Milwaukee Makerspace and other teams that compete in races around the country and learn how you can get in on the fun.
RC Car Racing – Some of the country's top RC racers will be on the Milwaukee Mile for two full days of racing. Watch practices, preliminary and final races; and try RC racing at the Try-Me Track.
Nerdy Derby – Young makers can build, decorate and race wooden toy cars on two tracks, complete with timing systems and an adoring crowd.
Dozens of Hands-On Workshop Opportunities – Try everything from making old-fashioned letterpress posters, to jewelry making, to circuit-bending and programming a microcontroller.
Speakers' Series – Join other makers and attendees for scheduled presentations by renowned makers and experts in many fields.
The Dark Arts Room – New to Maker Faire Milwaukee this year, the Dark Arts Room will feature electronics, art, video, other projects and performances that show best in low light. Highlights include:
AudioBody: A 45-minute, high-tech comedy show that will entertain attendees with an explosive mix of circus arts, comedy, full-body contortion, juggling, LED light shows, and upbeat music.
Artemis Spaceship Simulator: The kind of Star Trek game you always wanted. Gamers are welcome to take on the Helm, Weapons Control or serve as the Captain in this multiplayer, multicomputer networked game.
Fire-spinning demonstrations, a laser maze, Tesla demonstrations and more.
Speaker presentations at Maker Faire Milwaukee include:
A TED Talk on DIY
Learning by Doing: Making in the K – 12 Classroom
Digital Fabrication and Craft: Connecting Craft with Community
Wisconsin Makers at Burning Man
Proving the World Once Again Needs Well-Crafted Objects
Orthithoper: 1903 Wright Brothers Engine
The Power Racing Series
The Impact of FIRST as a Female in STEM
Pluto, New Horizons/Pluto-Palooza
In addition to scheduled workshops and presentations, many makers will be hosting projects for attendees in their booths. Visit www.makerfairemilwaukee for information on all of our exhibitors, workshops, speakers and performances.
Maker Faire Milwaukee, which is co-hosted by the Betty Brinn Children's Museum and Milwaukee Makerspace, in collaboration with MAKE Magazine and sponsored by Brady Corporation. The event is free and open to the public and will feature more than 170 makers – tech enthusiasts, crafters, artists, scientists, garage tinkerers and hobbyists – who will demonstrate, present, and offer hands-on instructional workshops and activities.
Maker Faire Milwaukee is independently organized and operated under license from Maker Media, Inc. The aim of Maker Faire Milwaukee is to inspire, inform, connect and grow this community in the spirit of education, community improvement and economic development.
About the Betty Brinn Children's Museum and Milwaukee Makerspace
Milwaukee's Betty Brinn Children's Museum serves 240,000 children and adults annually and provides year-round maker programs in its Be A Maker space, a communal workshop environment that invites visitors to explore a broad range of projects using a variety of materials, tools, digital resources and technologies that encourage children to experiment, learn new skills and share their accomplishments. In addition to the Be A Maker space and Maker Faire Milwaukee, which is independently organized and operated under license from Maker Media, Inc., the Museum's maker initiative includes MakeShift, a monthly maker night for adults, workshops with guest makers and other DIY-inspired events and activities for visitors.
The Milwaukee Makerspace is a 16,000-square-foot collaborative workshop in Milwaukee's Bay View neighborhood where members – professionals, hobbyists, artists, crafters and students – share their tools, knowledge and their passion for making.
About Brady Corporation
Brady Corporation is an international manufacturer and marketer of complete solutions that identify and protect premises, products and people. Brady's products include high-performance labels and signs, safety devices, and printing systems and software. Founded in 1914, the company has a diverse customer base in electronics, telecommunications, manufacturing, electrical, construction, medical and a variety of other industries. Brady's fiscal 2014 sales were approximately $1.22 billion. The company is headquartered in Milwaukee and as of July 31, 2014, employed approximately 7,200 people in its worldwide businesses.  Brady stock trades on the New York Stock Exchange under the symbol BRC. More information is available on the Internet at www.bradycorp.com.
About GE Healthcare
GE Healthcare provides transformational medical technologies and services to meet the demand for increased access, enhanced quality and more affordable healthcare around the world. GE (NYSE: GE) works on things that matter – great people and technologies taking on tough challenges. From medical imaging, software & IT, patient monitoring and diagnostics to drug discovery, biopharmaceutical manufacturing technologies and performance improvement solutions, GE Healthcare helps medical professionals deliver great healthcare to their patients. www.gehealthcare.com
About Maker Faire
Maker Faire is the Greatest Show (and Tell) on Earth – a family-friendly showcase of invention, creativity and resourcefulness, and a celebration of the Maker Movement. It's a place where people show what they are making, and share what they are learning.
Makers range from tech enthusiasts to crafters to homesteaders to scientists to garage tinkerers. They are of all ages and backgrounds. The aim of Maker Faire is to entertain, inform, connect and grow this community.
The original Maker Faire event was held in San Mateo, CA and in 2014 celebrated its ninth annual show with some 1,100 makers and 130,000 people in attendance. World Maker Faire New York, the other flagship event, has grown in four years to 600+ makers and 80,000 attendees. Detroit, Kansas City, Atlanta, Milwaukee, Orlando, Silver Spring, Paris, Rome, Oslo, Trondheim, Tokyo, Newcastle (UK), and Shenzhen are the home of larger-scale, "featured" Maker Faires and over 120 community-driven, independently organized Mini Maker Faires are now being produced around the United States and the world.
About Make Magazine
MAKE is the first magazine devoted entirely to Do-It-Yourself (DIY) technology projects. MAKE unites, inspires, informs, and entertains a growing community of resourceful people who undertake amazing projects in their backyards, basements, and garages. MAKE celebrates your right to tweak, hack, and bend any technology to your will.
Besides the magazine and the faire, Make is:
Calendar
A celebration of innovation and DIY culture, Maker Faire Milwaukee 2015 runs Saturday, September 26 from 9 a.m. – 6p.m. and Sunday, September 27 from 10 a.m. – 5 p.m. at Wisconsin State Fair Park, 640 South 84th St., Milwaukee. Admission is free. www.makerfairemilwaukee.com.
Social Media
Friend us on Facebook
Follow us on Twitter: @MkeMakerFaire
Maker Faire Milwaukee 2015 Sponsors
Maker Faire Milwaukee 2015 sponsors include: Presenting: Brady Corporation; Design and Build Challenge: GE Healthcare; Silversmith: Dremel; Coppersmith: Marquette University and ROBLOX; Locksmith: Harley-Davidson; and Blacksmith: Sprout by HP.
Mentioned in This Press Release
Recent Press Releases by Betty Brinn Children's Museum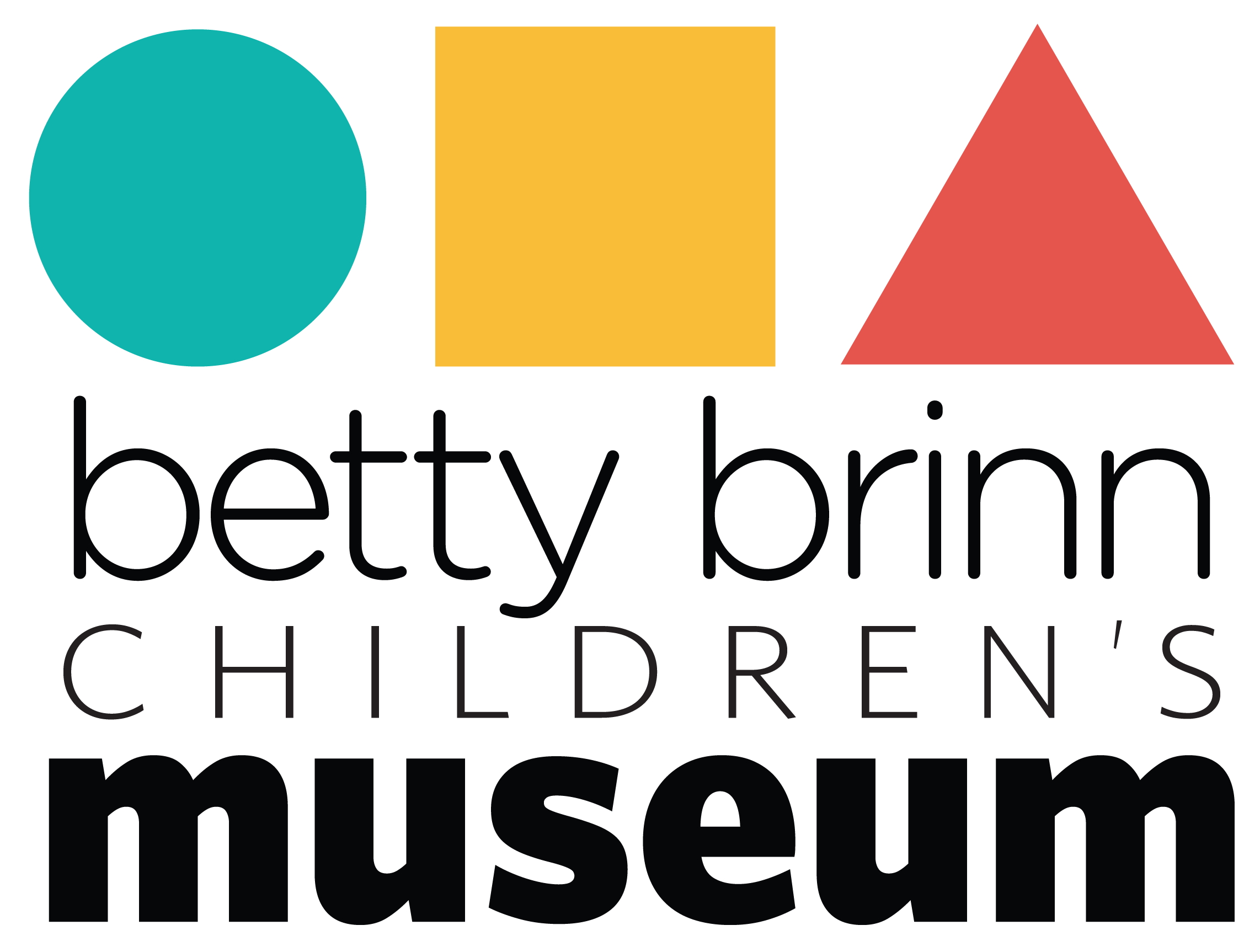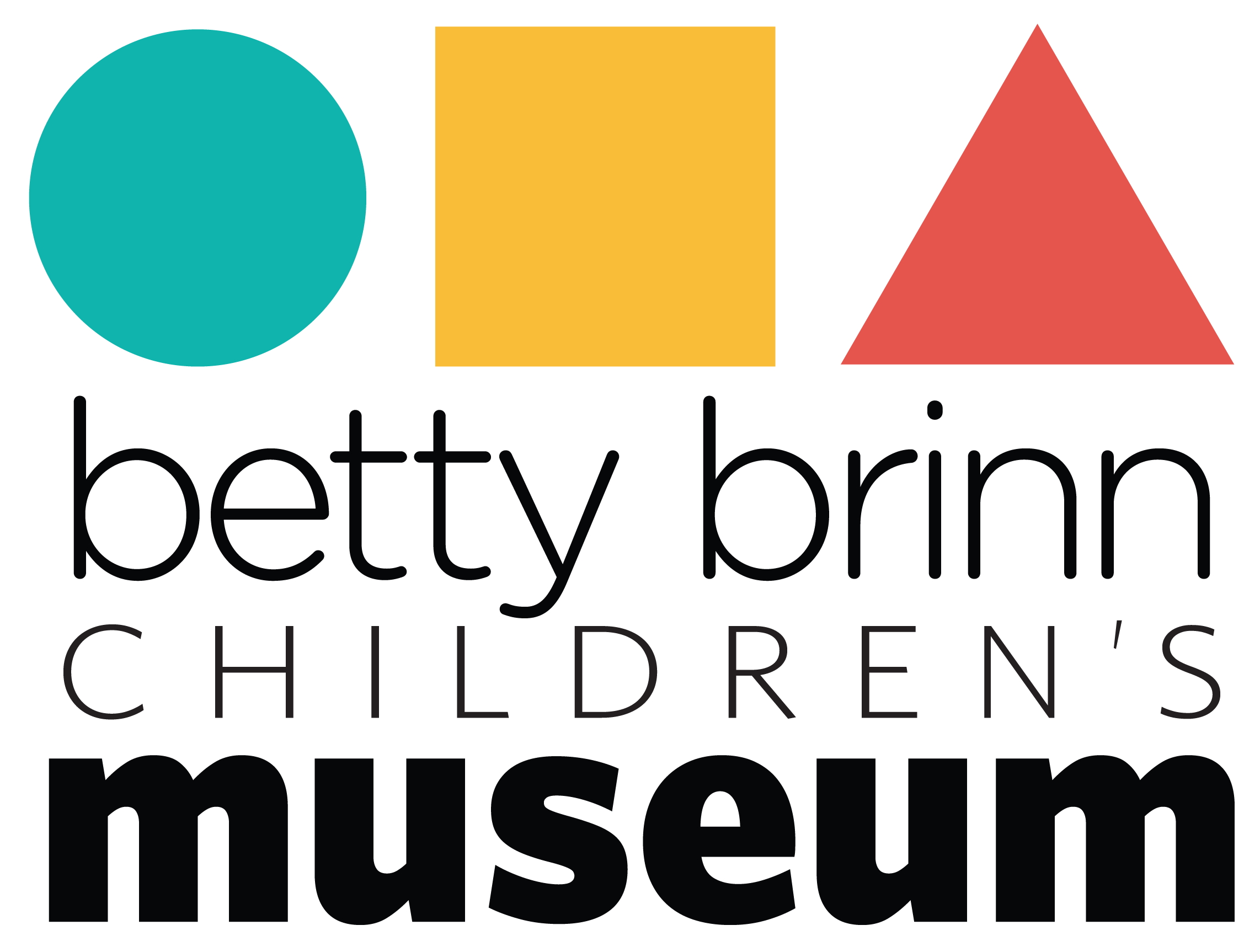 Jun 27th, 2022 by Betty Brinn Children's Museum
The Museum's annual fundraiser will be held at Greenhouse No. 7 on the Mitchell Park Domes campus.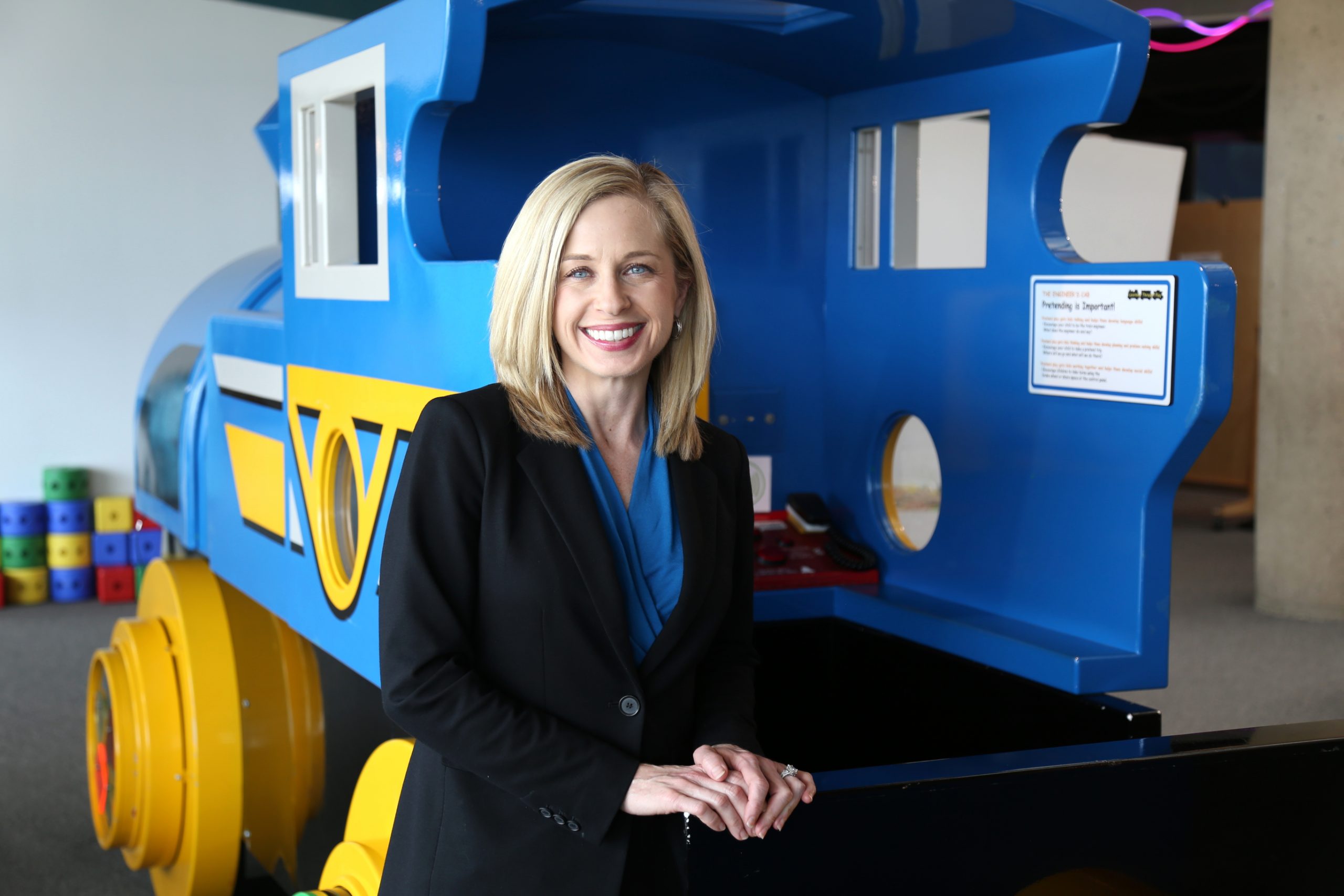 May 9th, 2022 by Betty Brinn Children's Museum
Laura Orr has been appointed as Chair and Aaron R. Wegrzyn and David Wolff join the Museum's Board of Directors.