Press Release
Express Yourself Milwaukee Presents Kintsugi an Inspiring, Family-Friendly Event Feature Music, Dance, Spoken Word, Film and Visual Arts
With Special Guest Artists Filmmaker Matthew Mixon, Dancers Randi Strong and Cammie Griffin, Playwright Khalil Coleman and Local Singer/Songwriter B-Free.
 MILLER HIGH LIFE THEATRE – MAY 9, 2019 – 6:30 PM
Pre-show reception from 5:30 – 6:15 pm
Milwaukee, WI – April 17, 2019 – Express Yourself Milwaukee (EXYOMKE) joyfully returns to the Miller High Life Theatre on Thursday, May 9, 2019 for their annual showcase event that brings together multiple art forms for an exhilarating and unforgettable experience. This year's theme is Kintsugi – the Japanese art of golden mending which honors the damage and repairs in an object as part of its history rather than something to disguise. Often the repaired object is more beautiful than the original. The event promises to be an inspirational evening of creative expression with music, dance, spoken word, film and visual arts celebrating the collaborative work done by young people and professional artists through a year-long multi-disciplinary arts program with EXYOMKE, a Milwaukee non-profit that serves low-income and at-risk youth in Milwaukee's central city. The young people learn to express themselves in healthy, positive ways using a variety of creative means, and in the process, discover inner strength and a sense of connection with others.
KINTSUGI will be performed on Thursday, May 9, 2019 at 6:30 pm at the historic Miller High Life Theatre (formerly known as Milwaukee Theatre) located at 500 W. Kilbourn Avenue in downtown Milwaukee. This year's show will feature 120 youth, accompanied on stage with 30 adult artists and musicians. This family-friendly event is free and open to the general public. Donations will be happily accepted at themed-stations located throughout the theater lobby. There is street parking and a parking lot across the street from the theater.
This year's special guest artists include: 
Matthew Mixon
, a L.A.-based writer and director originally from Milwaukee and best known for the documentary 
Yesterday Was Everything
 (2017); forthcoming films include 
The Milwaukee Project
 and 
Half Man
; 
Randi Strong
, a dancer with over 20 years professional experience in the entertainment industry including producing international corporate events, performing on primetime TV in 
So You Think You Can Dance
, choreographing for Olympic athletes and touring on international stages; 
Cammie Griffin
, recently on tour to China with international percussion sensation STOMP and also a Studio Coordinator with Children's Learning Adventure in Las Vegas and Milwaukee-based singer/songwriter 
B-Free
 who holds a B.A. in Vocal Performance and a Master's Degree in Music Education and performs both locally and nationally; B-Free is also lead vocalist of the popular group
Foreign Goods
and collaborates often with lyricist-producer
Klassik
, bringing her commitment to music into her own community.
In addition to these guest artists, the work of Khalil Coleman, a former EXYOMKE youth when he was in high school, will also be featured in KINTSUGI. Khalil is now a teacher who works on healing the Milwaukee community. As part of his work, he writes and publishes books about Milwaukee including Time & Place 'In the Life of B and K'. His second book, Time and Place, Keylanda's Story, has been adapted into a live four-act play that will be incorporated into the creative arc of KINTSUGI.
When asked why Express Yourself chose Kintsugi as its theme this year, Kevin Christensen of the EXYOMKE Production Team had this to say, "This year's theme is special because it allows us to explore a culture outside of our own, which lets us break away from any cultural tendencies or ruts that might otherwise inhibit our own improvement and creativity. In my mind, creativity is often the most overlooked trait any adult needs to develop. Even in the most mundane of workplaces, creativity allows a team to problem solve or work more efficiently, helping an individual advance their career. Express Yourself helps foster that creativity by creating an environment where ideas and concepts can be shared freely, while encouraged with constructive criticism to create a professional-level performance."
Added George Jones, also with the Production Team, "The creative art process as a means to repair the soul, mend the broken spirit and repair bonds with the self, is thoughtfully encapsulated in this year's theme of Kintsugi. This year's show affords many dynamic voices, perspectives and shining lights the opportunity to come together and share all of our talents. EXYOMKE is important to the community at large because of its authenticity of heart through the arts."
When asked why the work of EXYOMKE is so important, Guest Artist Dancer Randi Strong said, "I have seen very quickly in my first year of being involved with this program that it is a crucial constant in the childhoods of many. I am fortunate to be playing a small part in bringing their show to life. Isn't that ironic? . . . It's viewed as me helping them, but the joy it brings me to dance with the students and teachers far surpasses anything I could ever give."
Filmmaker/Writer/Director Matthew Mixon added, "Nobody ever pulled me aside and told me I could make films on a professional level, I had to find it on my own; and it's been a tremendous privilege to be able to work with the kids and young adults served by Express Yourself Milwaukee and look them in the eyes and tell them: "Hey, you can do this too. Start now. Here's how." These are some of the brightest, funniest, most talented young people I've ever met. They've consistently produced terrific work over the course of the two weeks I spent with them, and they've done it during probably the roughest patch of their young lives. Art changes the way we see the world, and changes the way we see ourselves, and these young people are turning their struggles into profound and important works in every single session. EXYOMKE facilitates a space for them to do it and an audience for them to do it for. We need their voices more than ever, and I can't wait to see what they make."
"EXYOMKE has been a steadfast partner to our programs for youth who are involved in the justice system. Their guidance and support have helped countless young people to unlock their creativity, expression and self-confidence through various art forms, both visual and performance. Wisconsin Community Services (WCS) is grateful for the talented and devoted artists who work with Express Yourself Milwaukee," added Nichole Yunk Todd with Wisconsin Community Services.
Summarized Jamal Currie, EXYOMKE Board Member/MIAD Associate Professor, "Express Yourself Milwaukee's work directly addresses the trauma experienced by a diversity of youth in our city. The artists who lead our artistic teams are skilled in engaging individuals and groups
in dance, poetry, music and visual art, activities that impact problem-solving skills, improve self-awareness, self-esteem and advance social skills. We play to our children's strengths, helping them develop tools that amplify their voices, help improve relationships and accelerate processes of healing and growth."
For more information about Express Yourself Milwaukee, their upcoming performance of KINTSUGI or how to donate, please visit www.exyomke.org or call 414-272-3498.
ABOUT EXPRESS YOURSELF MILWAUKEE
Founded in 2003, Express Yourself Milwaukee helps children and adolescents transform their lives. Their unique model, based on therapeutic principles, uses expressive arts – music, dance, drumming, spoken word and visual arts – to help participants begin to heal from difficult and traumatic experiences.
The kids they serve are ages 7 to 21, and more than half are or have been in Milwaukee County's delinquency and court systems. 95 percent of their participants are low-income. To learn more, please visit exyomke.org.
Mentioned in This Press Release
Recent Press Releases by Express Yourself Milwaukee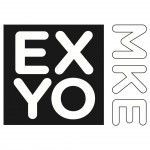 Dec 10th, 2019 by Express Yourself Milwaukee
Farewell Celebration includes Six Pop-Up performances around Milwaukee and a Finale Show and Celebration at EXYOMKE Studio from 5:30 – 7:30 p.m.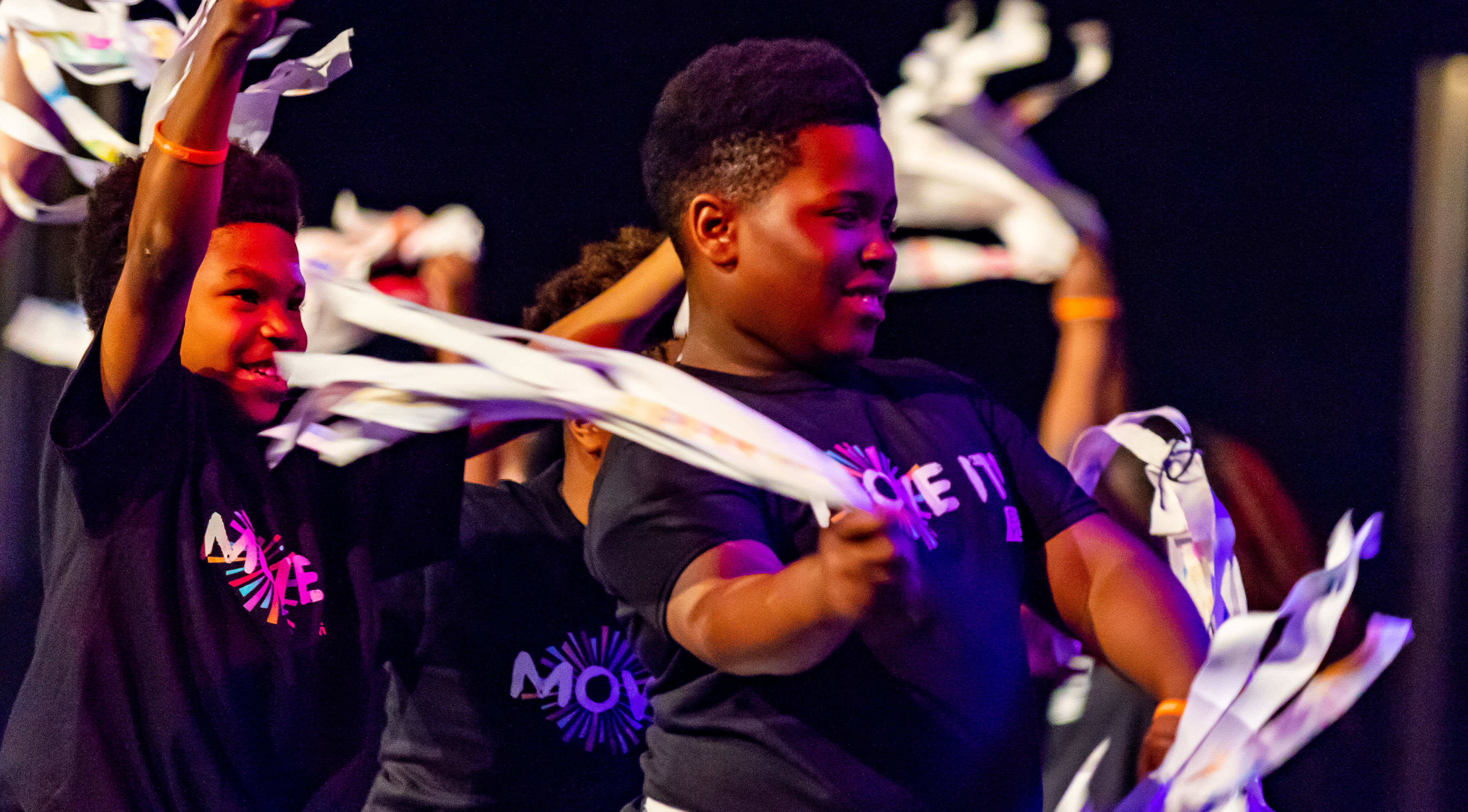 Apr 17th, 2019 by Express Yourself Milwaukee
With Special Guest Artists Filmmaker Matthew Mixon, Dancers Randi Strong and Cammie Griffin, Playwright Khalil Coleman and Local Singer/Songwriter B-Free.