Press Release
Danceworks DanceLAB Presents New Works in Latest Installment of Get It Out There on January 21
This installment of Get It Out There will feature two shows.
MILWAUKEE – Area performing artists from different disciplines will present new and fresh works in Get It Out There, presented by Danceworks DanceLAB on January 21, 2017 at the Danceworks Studio Theatre, 1661 N. Water St., in Milwaukee. This installment of Get It Out There will feature two shows, each with works presented by a different set of artists. Audience members are invited to stay after each performance to provide feedback and mingle with the artists.
Danceworks Artistic Manager Kim Johnson-RockaFellw has seen the number of artists looking to participate in Get It Out There increase over the years. "It speaks to the fact that our community has performing artists, both emerging and well-established, that want to show work and need a venue to produce it," said Johnson-Rockafellow, "I'm thrilled that Danceworks is in a position to continually embrace these artists and let them get their voice and work out there."
Show A (6:30 PM) will feature works by:
Kim Miller, Posy Knight, Posy Knight and Kirk Thomsen, Devin Settle and Krisitin Reidelberger, Elisabeth Roskopf, Gina Laurenzi, Catey Ott-Thompsen
Show B (8:00 PM) show will include works by:
Piper Hayes, Michaele Norton, SueMo: A Dance Experience with Melissa Sue Anderson,
SueMo II with Emily Landry, Zach Byron Schorsch, Angel Alexander, Maggie Seer and Kayla, Alexa Noll and Emily Bartsch
PERFORMANCE DATE, TIMES AND LOCATION
Danceworks Studio Theatre – 1661 N Water St., Milwaukee, WI 53202
Show A – January 21, 2017 at 6:30 PM
Show B – January 21, 2017 at 8:00 PM
TICKET INFORMATION
Show A or B: Adult – $10 |Student/Senior – $8
Tickets for both Show A and B – $15
Tickets can be purchased by visiting www.danceworksmke.org/purchase-tickets, calling the Danceworks Box Office at 414-277-8480, ext. 6025, or visiting Danceworks, located at 1661 N. Water Street in Milwaukee.
Danceworks, Inc. enhances the joy, health and creativity of our community through performances, classes and outreach activities integrating dance and other art forms.
Danceworks is a member of the United Performing Arts Fund (UPAF). For more information about Danceworks DanceLAB, visit the Danceworks website at www.danceworksmke.org.
Dancework DanceLAB is an experimental performance initiative dedicated to pushing artists and audiences to expand their thinking about dance as an art form. Focusing on collaboration, fusion of forms and current trends in the field, many DanceLAB events include educational components to encourage artist-to-audience dialogue and participation. DanceLAB honors and nurtures the development of dance by offering year-round opportunities: performances, internships, mentorships, space access and advocacy for artists serving the Milwaukee community.
Mentioned in This Press Release
Recent Press Releases by Danceworks Inc.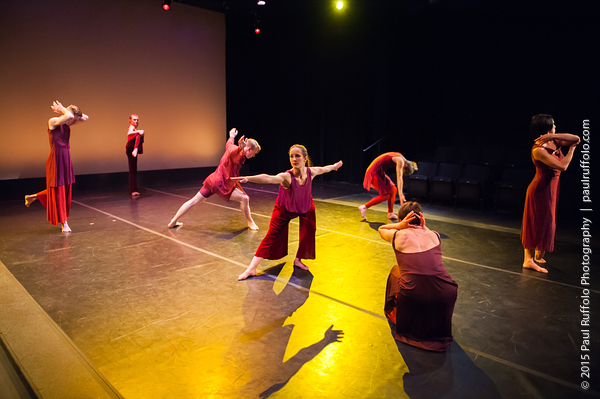 Jul 9th, 2019 by Danceworks Inc.
The concert series will include Ignite: A Hip Hop Dance Experience, DanceLAB Teen & Danceworks On Tap, as well as the second-ever Movement Media Lab and the latest installment of Get It Out There.

Jan 18th, 2019 by Danceworks Inc.
February 9-10 & 14-16, 2019 • Danceworks Studio Theatre