Press Release
Cream City Foundation to Host Annual Business Equality Luncheon on September 24th
Welcomes Brian King as keynote speaker from Marriott International
Milwaukee, WI – September 21, 2015 – Cream City Foundation will host its 7th annual Business Equality Luncheon at Potawatomi Casino & Hotel on Thursday, September 24, 2015. The luncheon begins with a networking reception at 11:15 AM and concludes at 1:30 PM. Cream City Foundation welcomes , Global Officer, Marriott Signature Brands and Global Sales, Marriott International as the Keynote Speaker.
Brian King, Marriott International, will share insights on "The Marriott Way: Diversity, Inclusion & Hospitality." King serves in dual capacity as the Global Brand Officer for Marriott Signature Brands & Global Sales Officer at Marriott International. King is a distinguished speaker and panelist and has been a featured contributor for USA Today, The New York Times, The Wall Street Journal and Time Magazine.
300 individuals representing 32 businesses and LGBT and allied non-profit organizations will be present for the lunch. Leading Sponsors of the event are BMO Harris Bank and Whyte Hirschboeck Dudek, S.C. Other key sponsors include Johnson Controls, Harley-Davidson Motor Company, Southwest Airlines, Potawatomi Hotel & Casino, ARCW Pharmacy, Associated Bank, Robert W. Baird & Co., Marriott International, Northwestern Mutual, We Energies, ManpowerGroup, Miller Coors, Rockwell Automation and the WI LGBT Chamber of Commerce.
"Corporate America has led the way in promoting inclusion and equality of lesbian, gay, bisexual and transgender people in the workplace. Cream City Foundation's Business Equality Luncheon celebrates this success and recognizes the many companies and organizations that have committed to creating equal, inclusive, and fair workplaces in Southeastern Wisconsin," said Peter J. Holbrook, PhD President and CEO, Cream City Foundation.
"Southeastern Wisconsin's most successful businesses have policies and workplace cultures that are inclusive and welcoming to LGBT workers and customers. In 2015, 13 companies scored 100% on the Corporate Equality Index tracked by the Human Rights Campaign, which are 4 more than in 2014," commented Paul Milakovich, Chair, Cream City Foundation Board of Directors.
The business case for diversity and inclusion of LGBT people in the workplace continues to emphasize the importance and benefits of employees being able to bring their whole selves to work.
Developing an LGBT-inclusive work environment can create competitive and bottom line advantages for business. By successfully recruiting, retaining, developing, and advancing LGBT employees, organizations increase their ability to compete effectively for talent, minimize attrition costs, and gain wider access to LGBT consumer markets.
About Cream City Foundation
Cream City Foundation serves as the leader in mobilizing philanthropic resources, fostering strategic collaboration, effecting positive change and the advancement of the quality, dignity, and health of LGBT people in Southeastern Wisconsin. Cream City Foundation was founded in 1982. Initially begun with $500 in seed money, Cream City Foundation has grown to provide more than $1.2 million in grant dollars to many organizations and projects that are working to improve the quality of life for LGBT people.  For information, visit CreamCityFoundation.org.
Mentioned in This Press Release
Recent Press Releases by Cream City Foundation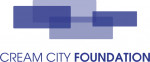 Apr 22nd, 2019 by Cream City Foundation
Funding will support partnerships between Diverse & Resilient and Holton Street Clinic and between Pathfinders and the Wisconsin LGBT Chamber of Commerce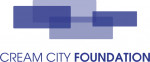 Dec 1st, 2017 by Cream City Foundation
Funding will support a partnership between Diverse & Resilient and Holton Street Clinic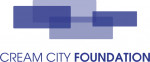 Jan 17th, 2017 by Cream City Foundation
Scholarships can be used for any post-secondary education at the undergraduate, graduate, professional, or post-graduate level.