Press Release
Cathedral Square Market to offer local produce and free entertainment this summer season
Farmers' market featuring yoga, dance workouts, music and more every Saturday
MILWAUKEE, Wis. (May 2, 2016)—The East Town Association will transform Cathedral Square Park into a bustling farmers' market, beginning June 4 from 9 a.m. – 1 p.m. Presented by Columbia St. Mary's and Madison Medical Affiliates, the weekly Cathedral Square Market will offer fresh produce, locally made crafts, specialty foods, outdoor yoga, dance workouts and live entertainment every Saturday through Oct. 1.
Nearly 50 Wisconsin farmers, craftsmen, bakers and chefs are preparing their freshest fares for shoppers to enjoy. From veggie options and baked goods to floral arrangements and even gourmet popcorn mixings, there will be an abundance of seasonal delights for everyone to pick from.
Valentine Coffee will return to the Market for its second year, brewing gourmet blends of flavorful coffee. Another vendor that will be onsite selling deliciously prepared meals made with locally grown produce is Teens Grow Greens, a local nonprofit that introduces teenagers to healthy living practices and leadership skills.
In addition to a bustling marketplace, both beginner and expert yogis can strengthen their body and mind with free, outdoor yoga sessions from 9 a.m. – 10 a.m. on market grounds, courtesy of the Wisconsin Athletic Club. Astor Street Dance will offer fast-paced Zumba classes for a powerful cardio morning workout from 10:15 a.m. – 11 a.m. On their off weeks, children ages three months to three years old accompanied by an adult can join the rhythmic fun with "Dance with Me" workshops hosted by Danceworks on June 18 and 25 as well as July 9 and 23. Plus, tune into local music beginning at 10:30 a.m. as various artists and bands take the stage each week, performing harmonic melodies all morning long.
Formerly East Town Market, Cathedral Square Market will launch its new updated logo this season. "The new market name and logo stemmed from the community," said Assistant Director of East Town Association, Emily McElwee. "People have always identified our market as the Cathedral Square Market, so it only made sense to rebrand our logo and name to align with what the public is already familiar with."
Cathedral Square Market will be closed July 2 during Fourth of July Weekend and July 16 during Bastille Days. For more information, including the weekly entertainment lineup, visit EastTown.com or call 414.271.1416.
The Cathedral Square Market's 2016 season is sponsored by Columbia St. Mary's, Madison Medical Affiliates, Milwaukee County Parks, Astor Street Dance, Danceworks, 88Nine Radio Milwaukee, Wisconsin Athletic Club and OnMilwaukee.com.
About Cathedral Square Market
The Cathedral Square Market is presented by East Town Association, Inc., a nonprofit member-based organization with a mission to use its events and programs to cultivate a vibrant community experience, enhancing the neighborhood image and appeal, and preserving and celebrating our rich heritage. Proceeds are returned to the community through neighborhood improvement programs and civic events such as the popular Jazz in the Park and Bastille Days. Cathedral Square Market is free and open to the public. For more information, visit www.easttown.com or call 414.271.1416.
Mentioned in This Press Release
Recent Press Releases by East Town Association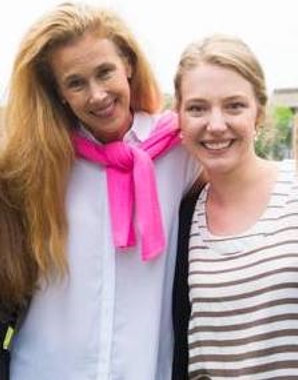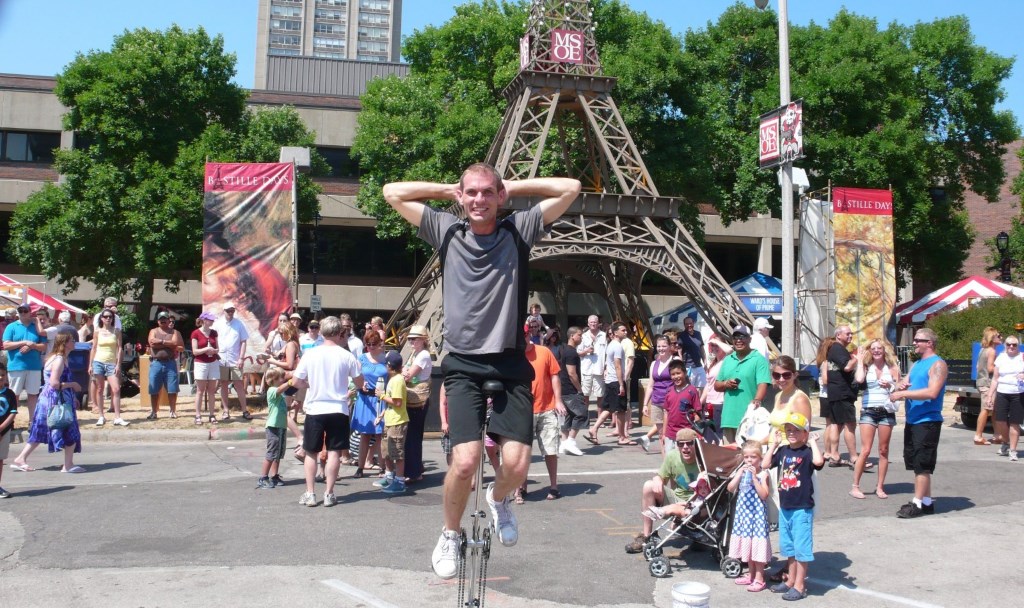 Jun 25th, 2018 by East Town Association
Free food and drink demos, firkin tapping and wine tastings, plus a mélange of restaurant vendors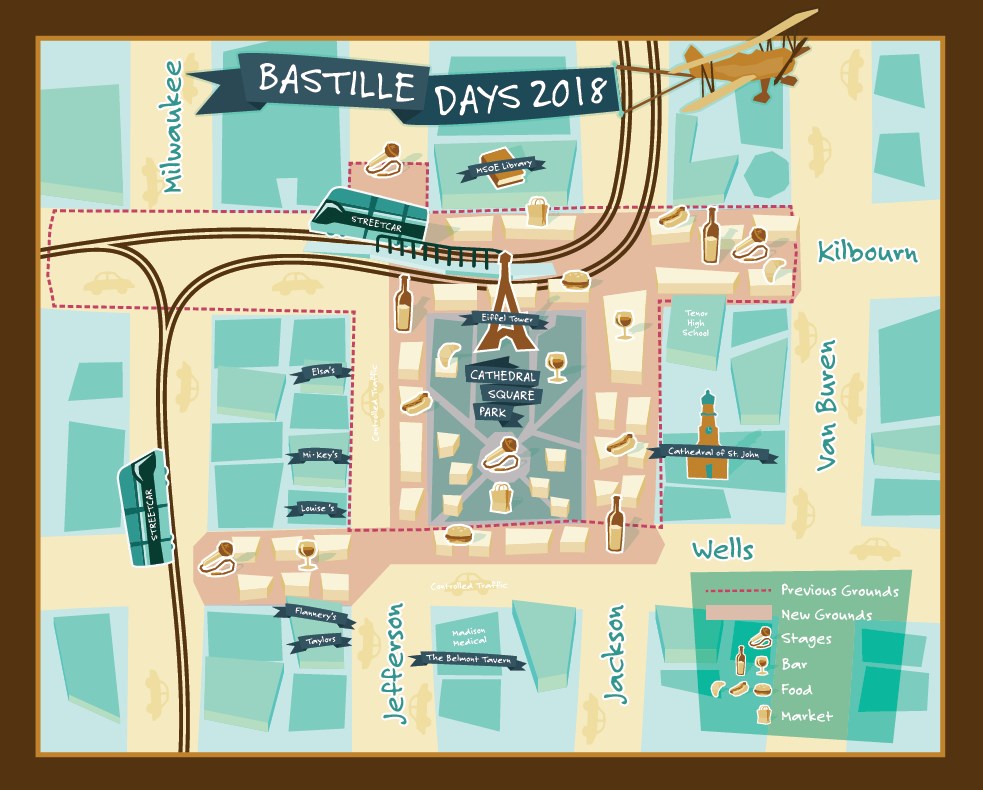 Jan 25th, 2018 by East Town Association
The run route for the 2018 Associated Bank Storm the Bastille will not change under the new plan.