Press Release
Brisk Lease-up Continues at North End
Property Now Over 70% Leased
MILWAUKEE | Mandel Group, Inc. released month‐end results for June, 2013 indicating that the current phase of its North End development reached 70% leased status. To provide context for this, we are 50% beyond our anticipated leasing schedule which has well exceeded all expectations. The phase is comprised of two structures, named "Portrait" and "Silhouette". Portrait first opened for occupancy in mid‐March, while Silhouette will finish construction by the end of July. Together the buildings contain 155 apartments and related retail space. Added to the 83 apartments situated in ONE at the North End, the block at the intersection of North Water Street and East Pleasant Street comprises 238 apartment homes.
"We're very excited that the market has responded so positively to the new apartments we're bringing online", commented Don Lindeman, President of Mandel Property Services, Inc. "The lifestyle service package provided by our on‐site staff differentiates the property from other apartments." MPSI associates deliver concierge‐like services to residents as an integral part of the lease agreement, to enhance the experience of living at a Mandel property.
The development's public use features, including the Riverwalk and a public square named "Denim Park", are being completed in July for initial events and programming.
While Portrait and Silhouette have been delivering new units, ONE at the North End has retained its near‐100% occupancy level as well. "There is a growing number of new apartment offerings in downtown Milwaukee", Lindeman observed. "Thanks to our residents, we have enjoyed consistently high occupancies at our properties even as the supply continues to grow. We can track a lot of our client satisfaction and loyalty to the Mandel brand to the level of delivered services we offer. It's humbling and very satisfying to have earned the high retention rate among our current residents."
The current phase of the North End included financing participation through the Wisconsin Housing and Economic Development Authority (WHEDA) and the City of Milwaukee.
About Mandel Group: Mandel Group, Inc. is a national award‐winning builder and developer headquartered in Milwaukee. Founded in 1991, Mandel Group has invested nearly $1 billion in residential and commercial real estate development, primarily in the metropolitan Milwaukee area.
Among its developments in the metropolitan area are East Pointe, a 9‐block redevelopment of a vacant freeway corridor north of Milwaukee's CBD; University Club Tower, a 36 story, $100+ million high rise luxury condominium tower on Milwaukee's lakefront; Marine Terminal Lofts, a $40+ million development comprised of 83 condominiums and 45,000 square feet of commercial space in Milwaukee's Historic Third Ward; and The North End, a new downtown neighborhood comprised of over 500 residences and neighborhood retail space on the site of the former US Leather tannery, one of downtown Milwaukee's most prominent brownfield sites. Mandel Property Services, Inc. is a wholly‐owned subsidiary of MGI. Further information available at the company's website: www.mandelgroup.com.
About WHEDA: Created in 1972 by the Wisconsin Legislature as an independent authority, the Wisconsin Housing and Economic Development Authority (WHEDA) is a lender with over $3 billion in assets. WHEDA works closely with lenders, developers, small businesses, local government, nonprofits, and farmers to expand economic and agricultural opportunities throughout the state. WHEDA provides loan guarantees and interest rate subsidies. WHEDA helps business owners and developers obtain financing to acquire or expand, and in some cases, start a business; provides loan subsidies to help women‐ and minority‐owned businesses increase their operations; helps contractors obtain affordable financing to pay the expenses necessary to complete a contract; works with businesses to help finance costs associated with the production of products using a raw Wisconsin agricultural commodity; and assists farmers by providing affordable financing for crop production as well as costs to start up, expand or modernize a farm. Celebrating its 40th anniversary in 2012, WHEDA has financial strength and a professional staff of highly motivated individuals dedicated to improving housing quality and economic vitality in Wisconsin. Website: www.wheda.com
About The North End: The North End is a $175 million mixed‐use residential development that is creating a new neighborhood in Milwaukee's Park East corridor. The development integrates apartments, neighborhood retail space, vibrant public plazas and riverwalks. It is currently the largest private investment in the Park East corridor and is expected to attract nearly 1,000 new residents to downtown Milwaukee. ONE at the North End, the first phase, was completed and opened in 2009. Of the 155 apartment homes in the current phase, 20% are offered at affordable rents. The site is over 8.5 acres of former brownfield land and occupies 1,350 feet of river frontage at the north end of Milwaukee's downtown.
For Further Information: Don Lindeman, President, Mandel Property Services, Inc. | 414.270.2744
dlindeman@mandelgroup.com
Mandel Group
301 East Erie Street
Milwaukee, WI 53202
(414) 347-3600
www.mandelgroup.com
Mentioned in This Press Release
Recent Press Releases by Mandel Group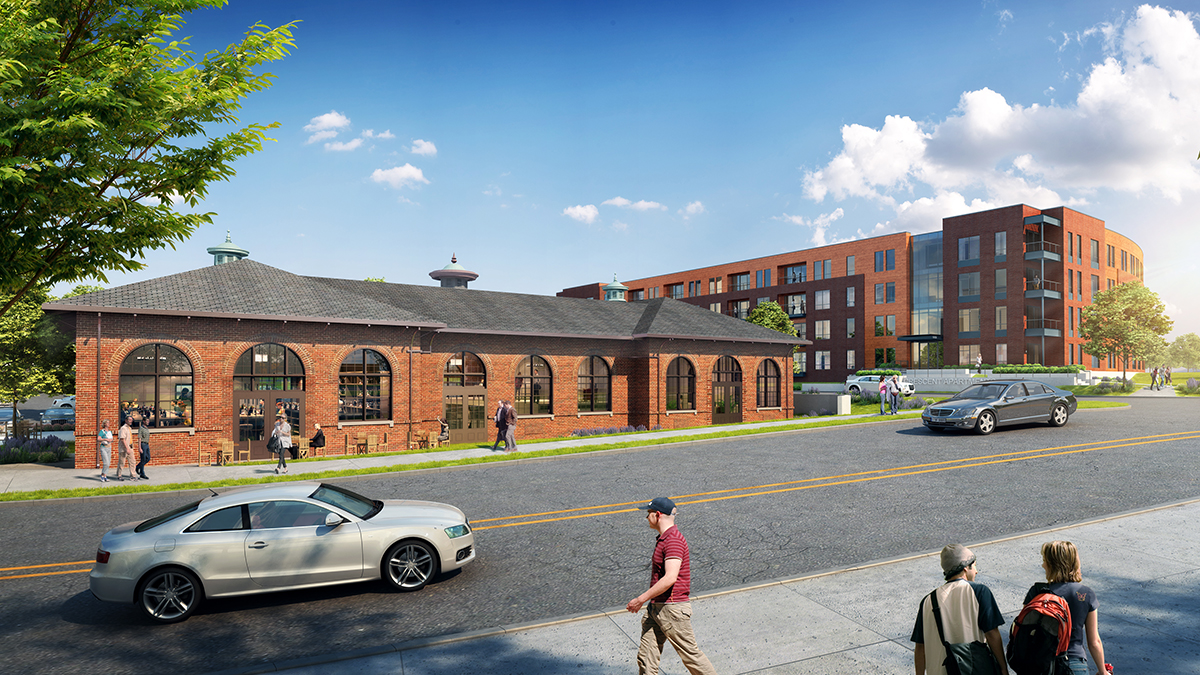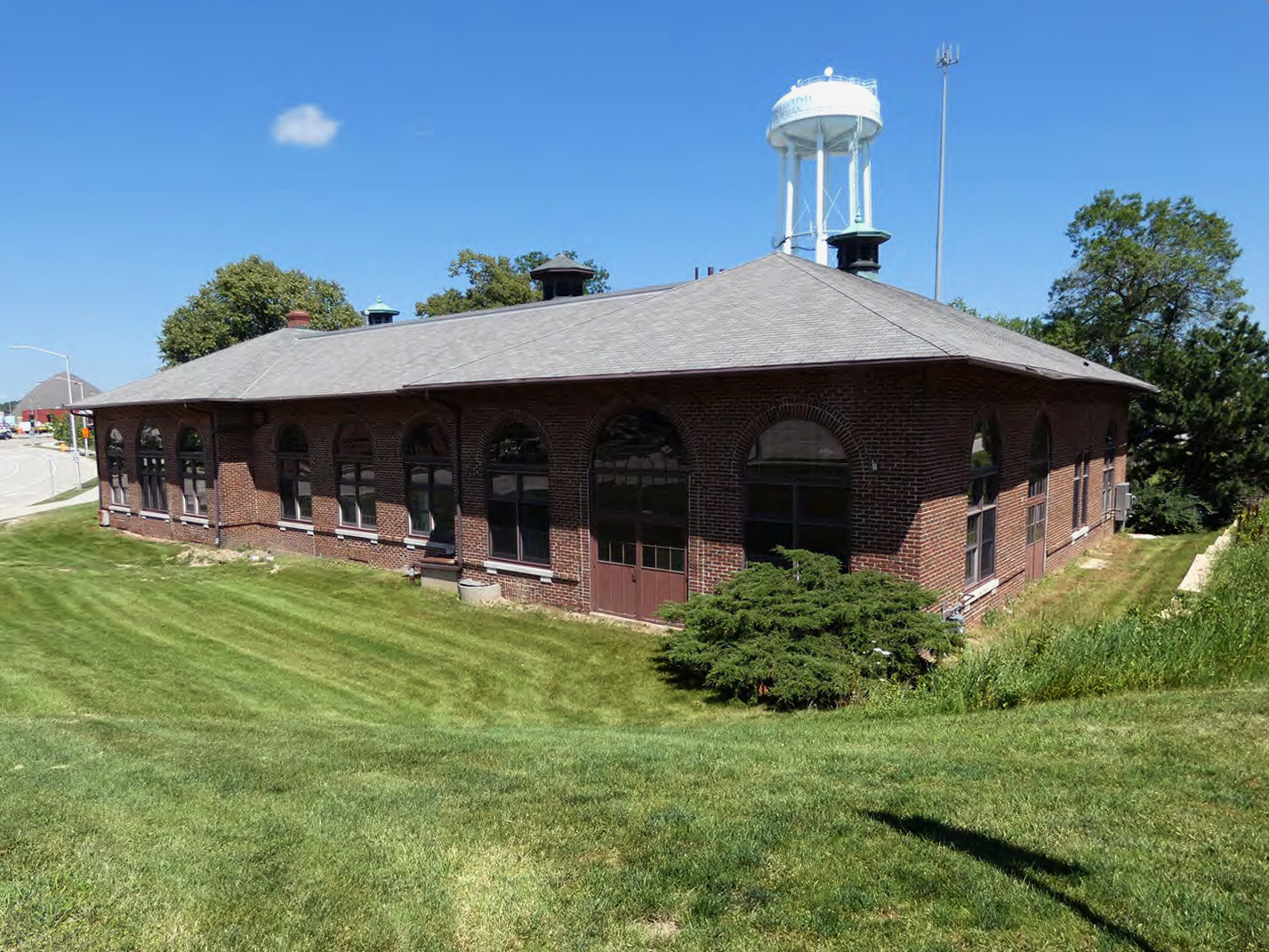 Jul 9th, 2020 by Mandel Group
Barry Mandel named Chairman and CEO; Ian Martin named President; Phillip Aiello named COO; Jason Babcock named Senior VP; Bob Monnat and Dave Pavela named Senior Partners