Press Release
Beláy Selected for 2018 American Architecture Award
The Nation's highest public award for new architecture
MILWAUKEE | Milwaukee‐based Johnsen Schmaling Architects has received a coveted 2018 American Architecture Award for its design work on Beláy MKE, located at East North Avenue and Commerce Street. The American Architecture Award is an annual design competition recognizing built works by the most prominent architecture firms in the United States. The American Architecture Awards are the nation's highest public awards given by a noncommercial, non‐trade affiliated, public arts, culture and educational institution.
Beláy MKE received recognition for its exceptional building design and innovative contemporary architecture. The Beláy Apartment community combines 46 one‐bedroom and two‐bedroom apartments with an 18,000 square‐foot Adventure Rock Urban Climbing Gym, creating one of the most unique residential amenity options in Milwaukee. The development was conceived by Mandel Group, Inc. and designed by Johnsen Schmaling Architects. The project team included Pierce Engineers (structural), Pinnacle Engineering Group (civil) and Greenfire Management Services, LLC (construction management).
Beláy MKE is located on what was formerly a railroad yard. Purposefully reflected through materials incorporated into the structure's design, the industrial heritage of the site is evident throughout the building. A naturally weathering Cor‐Ten steel clads a majority of the building's exterior. Cement board siding wraps the first floor of the gym and the north face of the structure. Variably cut aluminum fins distinguish the north elevation, creating a sinuous, undulating vertical articulation of a blank wall plane necessitated by the full climbing wall system on its inside face.
The site sits on high ground above the Milwaukee River corridor. To optimize expansive views of the neighborhood and downtown skyline, floor to ceiling windows were incorporated in all apartment units. The rock climbing gymnasium is viewed through two large glazed wall areas along the busily traveled North Avenue corridor, allowing passers‐by to view climbers scaling interior rock walls. "We wanted to create a bit of urban theater by putting the climbers on display, as if in the show window of a retail store" commented Brian Johnsen, partner of Johnsen Schmaling.
The development was a one‐of‐a‐kind challenge for Mandel Group. "This relatively small development took a tremendous amount of work to pull off", commented Robert Monnat, COO of Mandel Group. "We take our responsibility to improve the quality of the urban environment very seriously and were fortunate to have had the opportunity to engage with a firm as talented as Johnsen Schmaling to undertake this particularly challenging endeavor."
For more information regarding the award, please visit:
https://americanarchitectureawards.com/award‐details.html?award=32397
Beláy MKE
About Johnsen Schmaling: Principals Brian Johnsen and Sebastian Schmaling have been widely recognized as leading architectural design practitioners since founding their firm in 2003. Johnsen Schmaling specializes in high‐end residential and commercial design, offering a full range of architectural and design services, through and including construction administration, furniture design and graphics. The firm is a consistent award winner for its portfolio of completed work, having earned numerous repeat Honor Awards in the annual Wisconsin AIA competition, construction industry‐specific recognition for their creative use of building materials and systems, as well as national/international recognition from prestigious programs such as the American Architecture Awards. Brian and Sebastian maintain a close connection to the educational setting, and currently lead a design studio as Professors in Practice at the University of Wisconsin‐Milwaukee.
About Mandel Group: Mandel Group, Inc. is a national award‐winning builder and developer headquartered in Milwaukee. Founded in 1991, Mandel Group has transacted over $1.5 billion in residential and commercial real estate development, primarily in the metropolitan Milwaukee area. Additional investments and operations have recently occurred in Madison, WI; Chicago, IL; Eagan, MN; St. Louis, MO; Des Moines, IA; and Overland Park, KS. Among its developments in the Milwaukee metropolitan area are East Pointe, a ULI Standard of Excellence award‐winning 9‐block redevelopment of a vacant freeway corridor north of Milwaukee's CBD; The North End, comprising a five‐phase 650‐unit apartment development anchored by a 30,000 SF Fresh Thyme Farmers Market, aggregating over $175 in total investment on the site formerly considered Milwaukee's most prominent brownfield challenge; University Club Tower, a 36 story, $100+ million high rise luxury condominium tower on Milwaukee's lakefront; Marine Terminal Lofts, a $40+ million development comprised of 83 condominiums and 45,000 square feet of commercial space in Milwaukee's Historic Third Ward.
Mentioned in This Press Release
Recent Press Releases by Mandel Group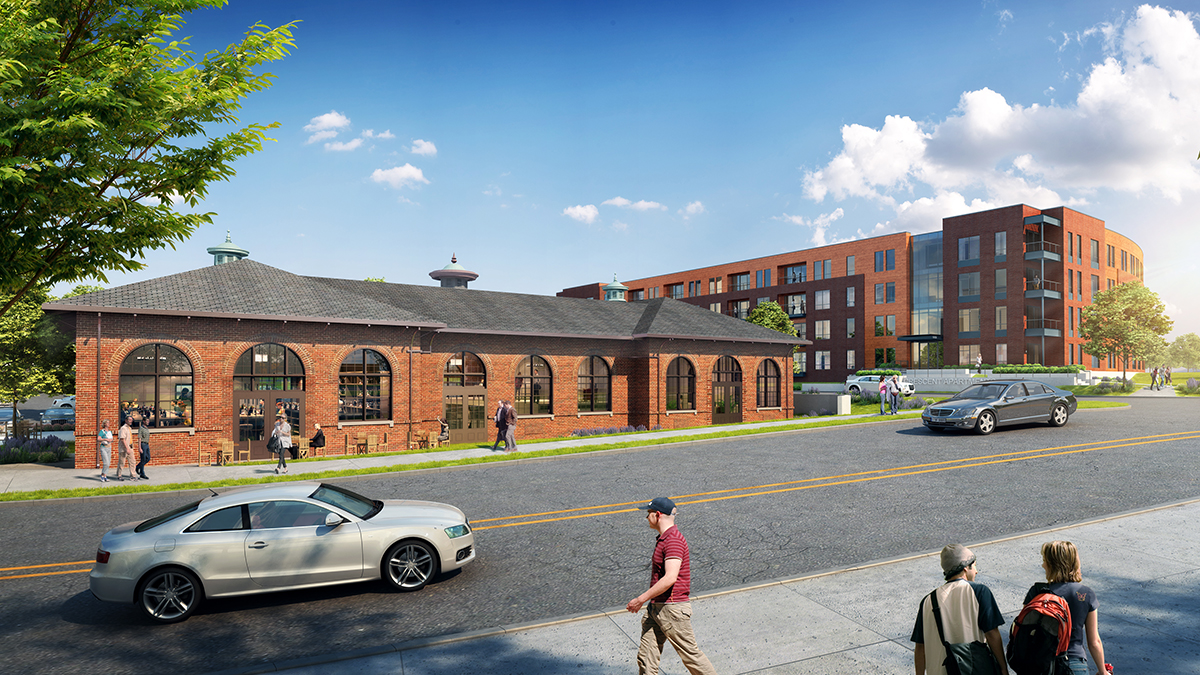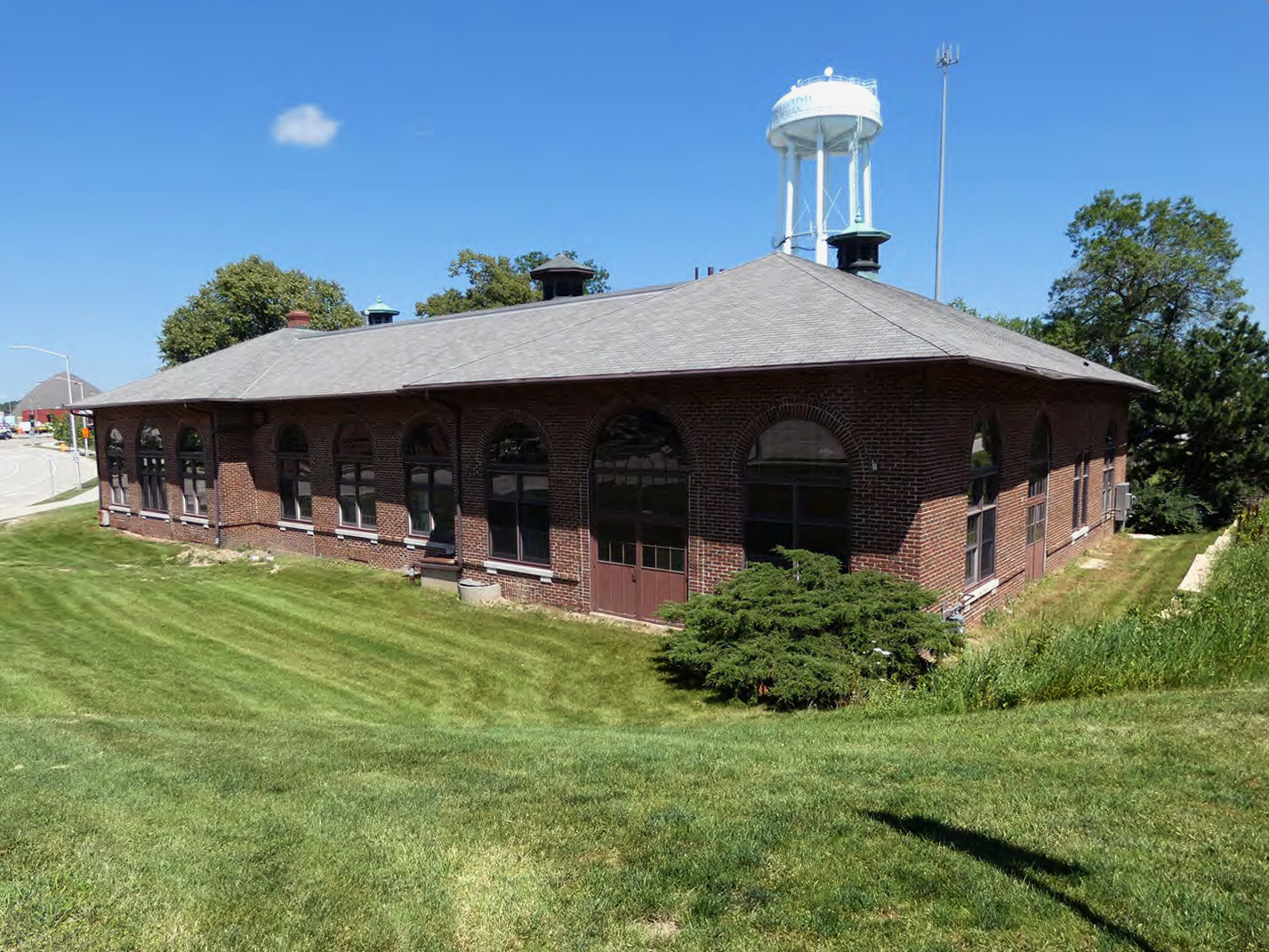 Jul 9th, 2020 by Mandel Group
Barry Mandel named Chairman and CEO; Ian Martin named President; Phillip Aiello named COO; Jason Babcock named Senior VP; Bob Monnat and Dave Pavela named Senior Partners