Press Release
Architecture Firm to Create UrbanLab in Support of Downtown Milwaukee Initiatives
UrbanLab to be led by TKWA architect and prominent urban Milwaukee advocate, Chris Socha.
Milwaukee, April, 23, 2015 – Today, the award-winning Cedarburg-based architecture firm, The Kubala Washatko Architects, Inc. (TKWA) has announced the formation of TKWA UrbanLab, a new venture focused on supporting ongoing community efforts in making downtown Milwaukee a more vibrant urban center. Creating a new physical presence in the City will allow TKWA to provide an active voice in shaping the future of Milwaukee at a time of dynamic change and growth in the downtown.
TKWA UrbanLab will continue its ongoing collaboration with Creative Alliance Milwaukee to identify uses for the vacant 4th & Wisconsin site, which recently was named recipient of a $100,000 'Heart of the Community' planning grant sponsored by Southwest Airlines and the Project for Public Spaces. One of only six cities nationally to receive this award, the 'Heart of the Community' grant seeks to support creative, cost-effective ways to re-imagine and activate important and underutilized public spaces. The 4th & Wisconsin site is an essential part of redevelopment of the greater Westown area and in creating vibrant, walkable connections to the proposed new Milwaukee Bucks arena.
In addition, TKWA UrbanLab will support ongoing planning and design efforts by the firm. TKWA has designed many of Milwaukee's most well-known and loved places, including the Milwaukee Public Market, Urban Ecology Center, Iron Horse Hotel, Lakefront Brewery (expansion), Colectivo cafes, pedestrian bridges for Three Bridges Park in Menomonee Valley, as well as the Marquette University Zilber Hall and Campus Beautification Master Plan. TKWA also designed the proposed new Lakeshore State Park Visitor and Education Center to be built along the Milwaukee lakefront.
TKWA is currently scouting potential spaces within the City of Milwaukee to locate UrbanLab. TKWA will maintain its 25-person studio in Cedarbug.
The Kubala Washatko Architects, Inc. (TKWA) embraces a design philosophy of Wholeness, where the built environment supports and enhances both human activity and natural living systems. The idea of placemaking is a natural extension of wholeness-based thinking and is integrated into every studio project.
TKWA has been the recipient of two national American Institute of Architects COTE Top Ten Green Projects Awards, one of only a few firms in the country recognized with multiple awards (2007 – Leopold Legacy Center; 2011- First Unitarian Society Meeting House Addition). In 2011 TKWA received the national 'Wright Spirit' Award from the Frank Lloyd Wright Building Conservancy for its design of a highly sustainable addition to the Frank Lloyd Wight National Historic Landmark First Unitarian Society Meeting House Addition in Madison, Wisconsin.
TKWA design services include urban design and master planning, architecture, interior design, historic preservation/adaptive re-use, interpretive planning, and sustainability certification. Representative project types include cultural creative communities, multi-use living environments, museums, nature and cultural/interpretive centers, hospitality and recreation venues, urban farm facilities, learning environments, maker/manufacturing spaces, performing arts centers, offices, libraries, and religious institutions. Current TKWA projects are located throughout the United States, in Costa Rica and China.
Mentioned in This Press Release
Recent Press Releases by The Kubala Washatko Architects, Inc.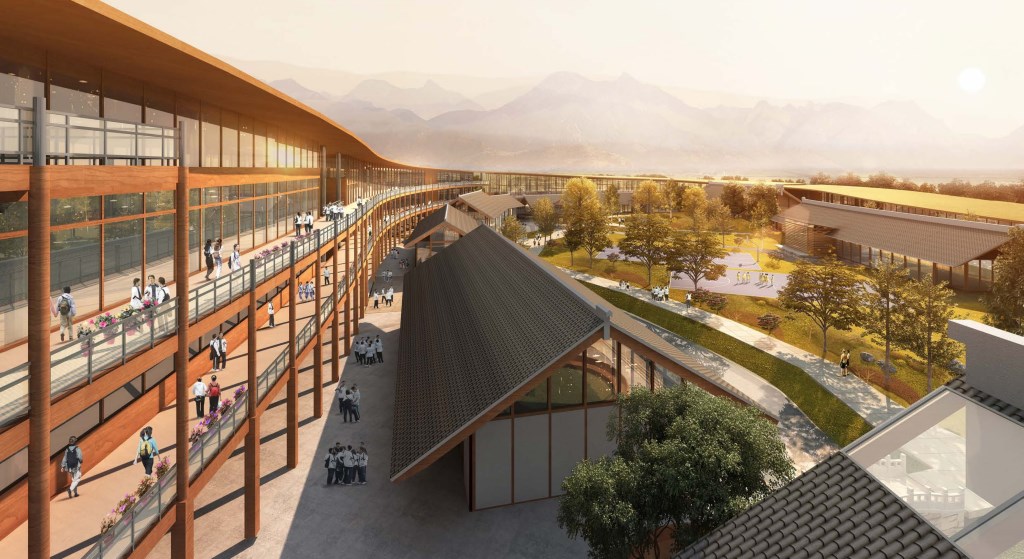 Apr 2nd, 2018 by The Kubala Washatko Architects, Inc.
TKWA's selection to design the new Xiang Lake Academy follows successful completion in 2015 of the TKWA-designed Zhongguancun No. 3 Elementary School.