Press Release
The Kubala Washatko Architects becomes Wisconsin's first 'Public Benefit' Design Firm
A benefit corporation is a for-profit company that focuses on making a positive impact on society.
Milwaukee, March 13, 2018 – The Kubala Washatko Architects, Inc. (TKWA) announced a new chapter in its history as a leader in social and environmental responsibility. TKWA has become the first architecture firm to embrace Wisconsin's newly-enacted benefit corporation legislation. A benefit corporation is a for-profit company that focuses on making a positive impact on society. In November 2017, Wisconsin became the 34th state to pass legislation creating this new legal entity. Benefit corporation status is a way for a company to enlarge its mission to advance the public good in addition to bottom-line financial performance.
"This firm was founded 38 years ago on the belief that architecture can and should have a regenerative influence on our communities and the planet. This new legislation allows us to write that belief into our articles of incorporation," said Erik Hancock, partner, and TKWA's new Benefit Director. "This is also an opportunity to open a new dialogue within our firm as to how we can renew and advance our commitment to positive impact through design." TKWA embraces a design philosophy of Wholeness, where the built environment supports and enhances both human activity and natural living systems.
TKWA has built their business partnering with like-minded organizations, including:
Urban Ecology Center—Milwaukee's pioneering model of urban outdoor education.
Arts@Large—transforming the way communities build and support arts-rich education.
First Unitarian Society—a major expansion to a Frank Lloyd Wright-designed National Historic Landmark and one of the world's most innovative examples of church architecture.
Goodwill Stores and Donation Centers—retail with a social investment mission.
Harry & Rose Samson Family Jewish Community Center—non-profit social service agency.
Aldo Leopold Legacy Center—dedicated to promoting Aldo Leopold's pioneering vision of stewardship and restoration of the land. World's first building to be certified carbonneutral in operation by LEED.
The Dohmen Company—life sciences/health industry company and Wisconsin's first public benefit corporation.
John Michael Kohler Arts Center—a unique community-based art museum with a mission to foster exchange between artists and the public.
As part of its commitment to equity and transparency, TKWA is also a JUST-label organization. The JUST designation is a platform for companies to self-report on a range of specific equity metrics. TKWA's JUST label is annually updated and publicly available at http://bit.ly/kwa01just.
TKWA Projects
Mentioned in This Press Release
Recent Press Releases by The Kubala Washatko Architects, Inc.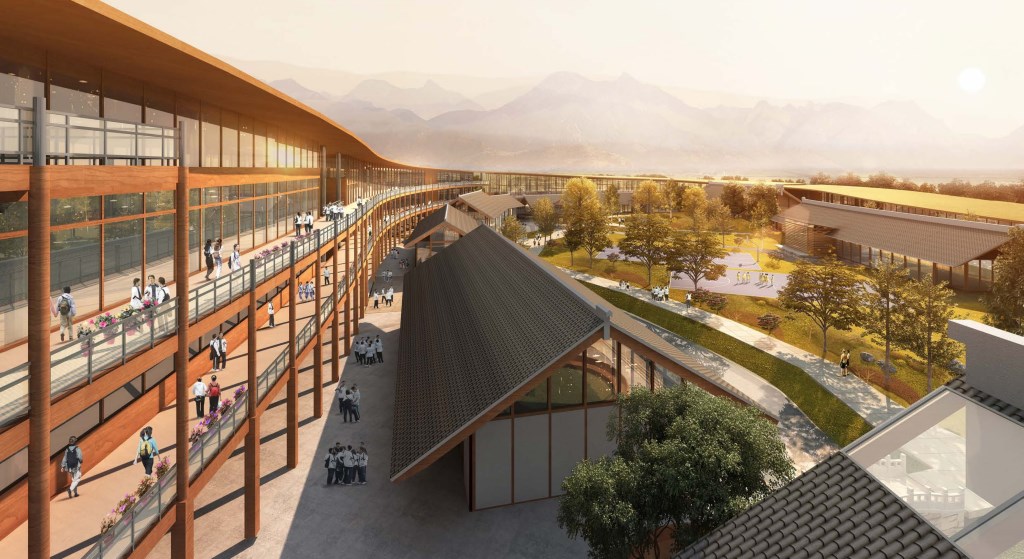 Apr 2nd, 2018 by The Kubala Washatko Architects, Inc.
TKWA's selection to design the new Xiang Lake Academy follows successful completion in 2015 of the TKWA-designed Zhongguancun No. 3 Elementary School.