Press Release
Adams announces support for "Higher Education Lower Debt" bill
Dan Adams, a candidate for Wisconsin's 19th Assembly District, stated his support for AB498.
MILWAUKEE — Dan Adams, a candidate for Wisconsin's 19th Assembly District, stated his support for AB498, a bill mandating the creation of a bonding authority which would help student loan borrowers refinance their loans at lower rates, and require that higher education institutions counsel students about loan agreements and payment obligations.
"As Milwaukee transitions into a knowledge-based economy, we'll need to continue to add highly-skilled talent to our workforce," Adams said. "AB498 furthers this goal by making college debt more manageable for students. High loan interest rates hinder young people from taking risks – starting or joining small enterprises that could grow to be our next Harley-Davidson, Johnson Controls or Kohl's. We should encourage not only higher education, but also the ability to use that education for a purpose other than 'just getting by.'"
Adams believes that by requiring the Department of Financial Institutions to collect data on loan rates, the bill will ensure a more transparent, competitive and accessible marketplace for student loans, which will facilitate lower rates for Wisconsin students.
"This bill offers a tangible way for Wisconsin to turn the page from the political fights and orthodoxies of yesterday and move toward a pragmatic, focused effort of launching into the knowledge-based economy and the family supporting careers that economy offers," Adams said.
For more information about Dan and his campaign, visit www.adamsforassembly.com.
Authorized and Paid for by Adams for Assembly, Sue Zuelke, Treasurer
Mentioned in This Press Release
Recent Press Releases by Dan Adams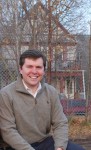 Jul 18th, 2014 by Dan Adams
The newly appointed Milwaukee Mental Health Board met for the first time yesterday.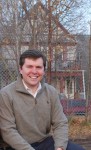 Jul 9th, 2014 by Dan Adams
The Adams for Assembly campaign released a video this morning entitled "Bad Word."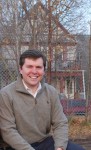 Jun 11th, 2014 by Dan Adams
Over the past several months, Dan Adams has toured 15 schools in the City of Milwaukee.