Press Release
A. Curtis Farrow Presents Gospelfest Auditions to Be Held at Fiserv Forum on Saturday, Jan. 25
Tickets for the Good Friday concert at Milwaukee's world-class venue go on sale to the public on Wednesday, Jan. 15
MILWAUKEE (Jan. 13, 2020) – Singers from the Greater Milwaukee area are invited to audition for A. Curtis Farrow Presents Gospelfest on Saturday, Jan. 25 from 10 a.m. to 6 p.m. at Fiserv Forum. Community members who are selected will share the stage with nationally renowned performers during the event at Milwaukee's world-class venue on Friday, April 10.
Created by the Emmy Award-winning producer and director of the esteemed McDonald's Gospelfest, A. Curtis Farrow Presents Gospelfest will feature Grammy Award-winning performer Yolanda Adams, Billboard Classical Traditional chart topper Hezekiah Walker and the Love Fellowship Tabernacle Choir, and more headliners who will be announced in the coming weeks.
The auditions are for soloists, rappers, comedians, poets, singing groups, praise dancers, step dancers and choirs. The finalists will be announced on Saturday, Feb. 1.
Call 973-643-6262 for more information or to make an audition appointment. Walk-in auditions are also accepted. Playback capabilities will be provided for those who bring a track, iPod, smartphone or memory stick. Drum sets, keyboards, bass and guitar amps will be available on site.
Tickets for A. Curtis Farrow Presents Gospelfest go on sale to the general public on Wednesday, Jan. 15 at 10 a.m. and can be purchased at
FiservForum.com
. Tickets will also be on sale at the Fiserv Forum Ticket Office beginning at 1 p.m. The Ticket Office is open Monday through Friday from 10 a.m. to 5 p.m. and Saturdays from noon to 4 p.m.
An American Express card member presale runs through Tuesday, Jan. 14 at 10 p.m. Local and radio presales take place on Tuesday, Jan. 14 from 10 a.m. to 10 p.m. Visit FiservForum.com for more information.
Discounts up to 20 percent are available to groups of 10 or more. Call 414-227-0599 for more information on group tickets.
About Producer, Director A. Curtis Farrow
2019 marks the 20th year Mr. Farrow has joined with McDonald's to bring the phenomenal celebration to life. He has received two Emmy awards for producing McDonald's Gospelfest 2000 and 2001 and 11 nominations in 2003, 2005, 2006, 2007, 2008, 2011 through 2014, 2016 and 2017. In 2014, Mr. Farrow fulfilled a longtime dream by organizing and leading 1,171 voices to break the Guinness World Record for World's Largest Gospel Choir. He has since produced a 2,000-voice choir at Madison Square Garden and a 5,000-voice choir at the Nassau Coliseum. He was responsible for the organization, planning and execution of the homegoing services for the late Whitney Houston, and most recently he produced the homegoing services for the late Aretha Franklin, which was seen around the world. Mr. Farrow credits everything in his life to his strong belief in God.
About Yolanda Adams
Since her 1988 debut album, "Just As I Am," Yolanda Adams has garnered five Grammys, performed for several U.S. presidents, released 12 albums and still wows audiences all over the world. She is renowned for pioneering the blend of modern gospel infused with soul and jazz and continues to empower fans through her inspirational and contemporary music. Her albums have earned her the music industry's highest honors such as the Grammys, Stellars, BMI, Soul Train Awards, NAACP Image, BET and more. In addition to being a gospel superstar, she has reigned on radio airwaves for more than 10 years as the host of her own show, "The Yolanda Adams Morning Show," which has been heard in more than 60 markets nationally.
About Bishop Hezekiah Walker
Grammy Award-winning gospel singer, composer and choir leader Hezekiah Walker, known as "the hip-hop pastor," has brought many young people to gospel and choir music and has shown that he has no problem using modern vernacular and recording techniques to expand his fan and worship base. Pastor Walker's following is worldwide. Since 1985 he has released more than 15 albums, garnering 10 Grammy nominations and two wins. For more than a decade, Pastor Hezekiah has anchored Afternoon Drive on New York's WLIB 1190, bringing star power, conversation and inspiration to millions of loyal listeners.
About Fiserv Forum
Fiserv Forum is a preeminent sports and entertainment arena in downtown Milwaukee that opened on Aug. 26, 2018. Designed by Populous, Eppstein Uhen Architects and HNTB, the venue offers incomparable sightlines, customer service, technology and amenities. Fiserv Forum includes 17,385 seats for basketball and up to 18,000 for concerts, with 34 luxury suites and three clubs. The new venue hosts a diverse variety of events, including the Milwaukee Bucks, Marquette University men's basketball, major concerts, family shows and other sports and entertainment events, and has been selected to host the 2020 Democratic National Convention. More upcoming events in 2020 include the American Cup, Michael Bublé, Blake Shelton and Tame Impala. In addition to Fiserv, Founding Partners for Fiserv Forum include BMO Harris Bank, Froedtert & the Medical College of Wisconsin, Johnson Controls and Miller Brewing Company.
For more information on Fiserv Forum, please visit: fiservforum.com.
Mentioned in This Press Release
Recent Press Releases by Fiserv Forum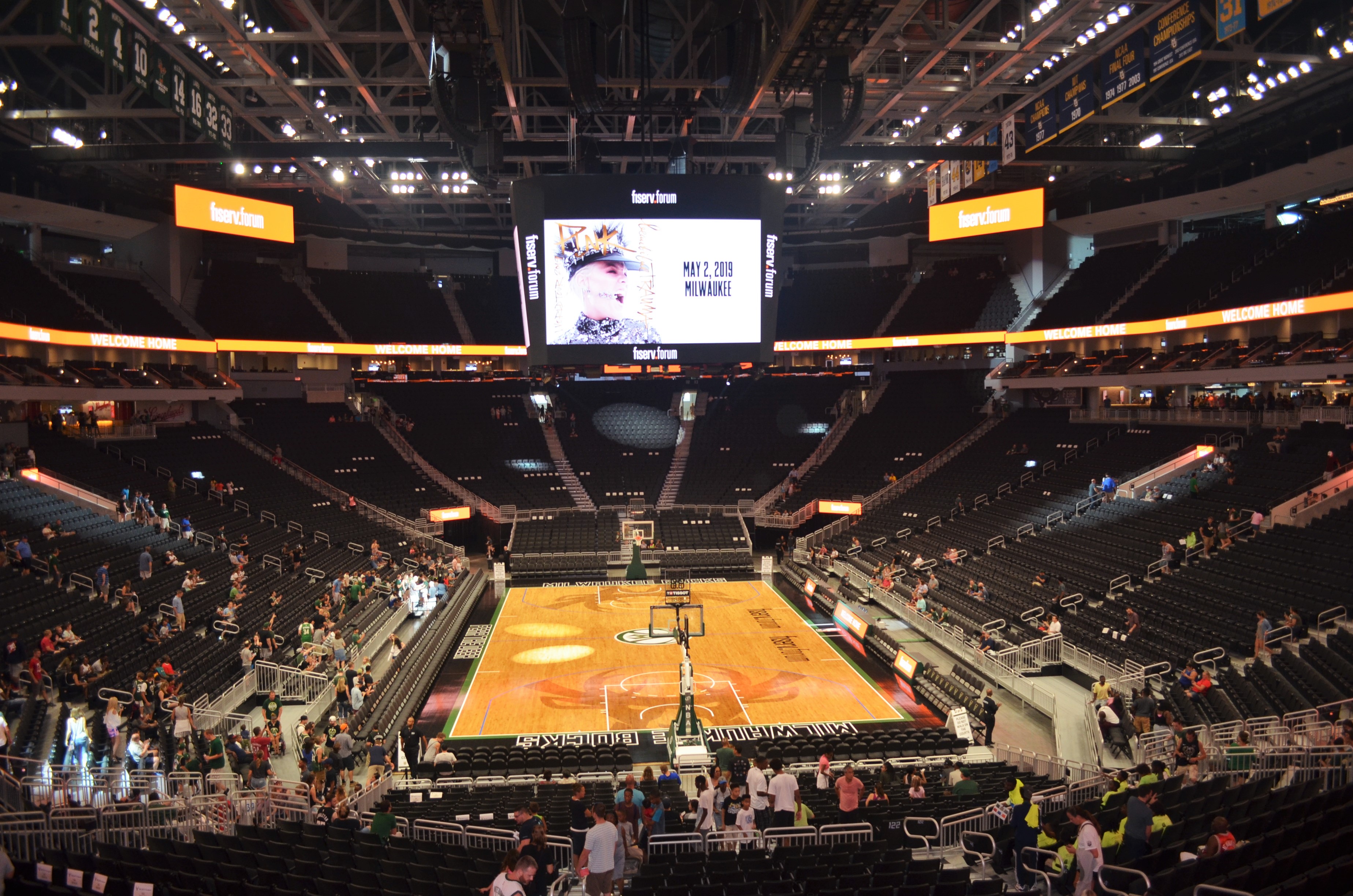 Jun 14th, 2021 by Fiserv Forum
Percentage of sales at the worked concessions stands to be donated to the not-for-profits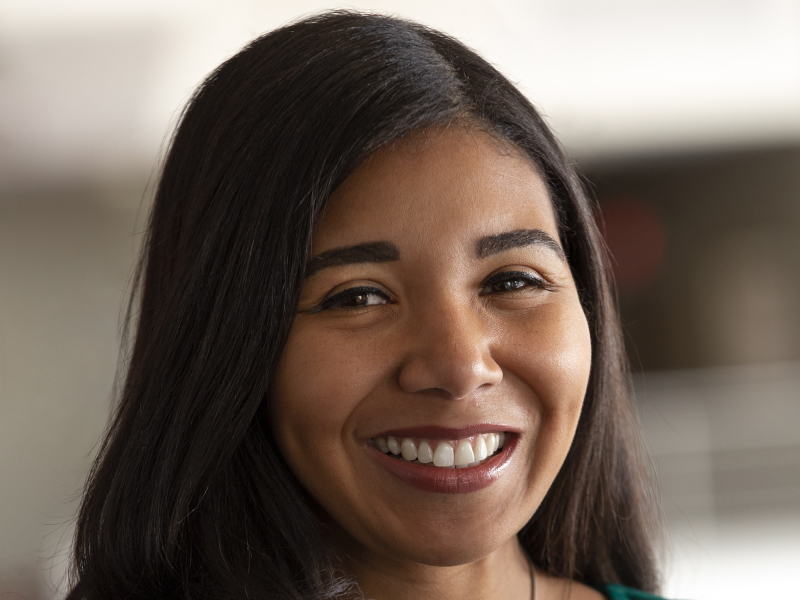 Oct 14th, 2020 by Fiserv Forum
Milwaukee's world-class arena and Marquette University to co-host First and Second Round games