Press Release
15+ Wisconsin Lawmakers May Attend ALEC Annual Meeting in Orlando Amid Spiking Coronavirus Cases
The American Legislative Exchange Council (ALEC) is moving forward with plans to bring over a thousand state lawmakers, staff, and corporate lobbyists to Orlando, Florida on July 15-17 for its Annual Meeting, despite the Sunshine State hitting a record high of 9,585 confirmed new cases on Saturday, marking a five-fold increase over 2 weeks.
The National Conference of State Legislatures and the Council of State Governments have either cancelled their summer meetings or moved them online.
Saying "Legislators won't take a sick day" and that "the world needs constructive solutions to problems that can't be quarantined," ALEC will be providing all attendees with Personal Protective Equipment (PPE), while also telling those who register that, "By registering for the event, you are accepting attendance is at your own risk."
It is not known at this point if ALEC will require attendees to sign a liability waiver, like the Trump campaign did for its Tulsa rally, but the organization has been promoting legislation across the country to grant immunity to corporations that make "a good faith effort" to follow health guidelines if their employees or customers get Covid-19 on their premises.
ALEC is a pay-to-play operation where legislators and corporate lobbyists meet behind closed doors to adopt model legislation on a broad range of public policy issues. ALEC has lobbied aggressively for a
rapid reopening
 of the economy despite the continuing coronavirus health crisis.
In addition to the meeting held at the JW Marriott Grande Lakes, ALEC is organizing a golf tournament, a Kids' Congress for children aged 6 months to 17 years old, and is encouraging attendees to "take advantage" of reduced price tickets to Disney World and Universal Studios.
Meanwhile, employees at Disney World are petitioning Disney and Florida officials to delay reopening due to "exploding" coronavirus cases in the Orlando area.
"ALEC's decision to move ahead with its annual conference of legislators and lobbyists in the midst of a national health crisis, and in a state that could become the new epicenter of the coronavirus pandemic no less, is a reckless move that aligns more with its right-wing ideology than reality," said Arn Pearson, CMD's executive director. "Having lobbied since April for a rapid reopening of the economy with disastrous consequences, ALEC must fear getting egg on its face if it cancels its annual meeting now."
Florida Governor Ron DeSantis (R), an ALEC alum and Trump loyalist, has been accused of cooking the books on the number of coronavirus cases in the state, so the actual number of those infected may be much higher than the 141,000 disclosed.
According to research from the Center for Media and Democracy (CMD), the following Wisconsin legislators are likely to travel to Orlando for ALEC's meeting because they have attended ALEC events in recent years and/or have a current ALEC membership:
See CMD's Wisconsin ALEC Politicians SourceWatch page for a complete list of ALEC-tied lawmakers.

Mentioned in This Press Release
People
:
Alberta Darling
,
Arn Pearson
,
Chris Kapenga
,
Cody Horlacher
,
Joe Sanfelippo
,
John Nygren
,
Ken Skowronski
,
Mary Felzkowski
,
Mike Kuglitsch
,
Mike Rohrkaste
,
Ron DeSantis
,
Ron Tusler
,
Steve Nass
,
Terry Katsma
,
Tyler August
,
Tyler Vorpagel
Recent Press Releases by Center for Media and Democracy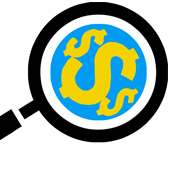 Jul 26th, 2021 by Center for Media and Democracy
Complaints by CMD, Common Cause, and Alliance for a Better Utah allege that ALEC illegally gave sophisticated voter management campaign software linked to the RNC worth $6 million in the 2020 elections to its legislative members.