Photos
Content referencing Sheldon Oppermann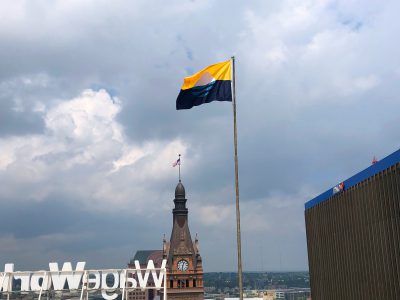 City Hall
Huge version of flag installed a block from City Hall just before vote on whether to adopt it.
Jul 19th, 2018 by Jeramey Jannene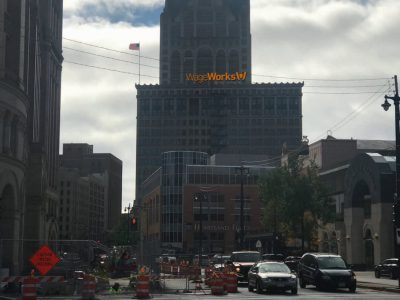 Eyes on Milwaukee
California company will relocate 150 employees from Mequon to Downtown.
Dec 19th, 2017 by Jeramey Jannene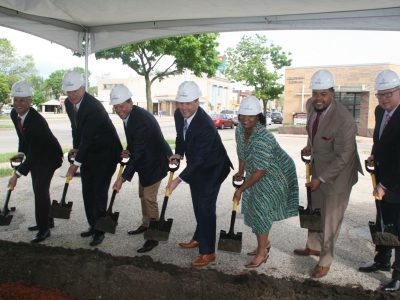 Eyes on Milwaukee
BMO Harris "smart branch" will replace bank damaged in August unrest.
May 19th, 2017 by Jeramey Jannene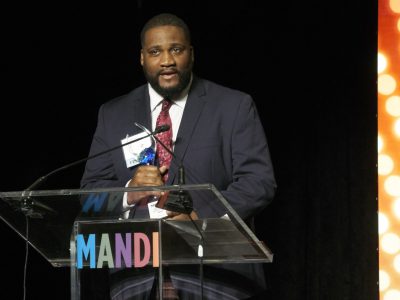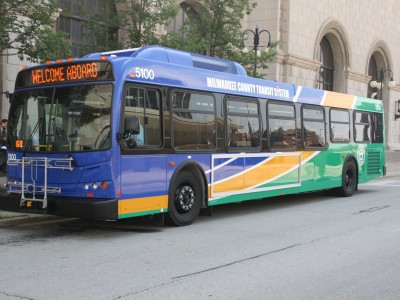 Plenty of Horne
Unlike Southridge and other suburban malls, Brookfield Square actually runs ads to attract bus-riding city residents.
Nov 7th, 2013 by Michael Horne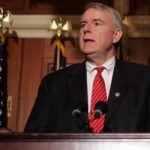 Press Release
Milwaukee commits to reduce energy use by 20% by 2020
Jul 12th, 2012 by Mayor Tom Barrett

Gold's Gym will soon open at 731 N. Water Street, a building that has been empty for 22 years. The gym will occupy five out of eight floors in the building, which was originally built as an annex to the Daniel Burnham designed First Wisconsin National Bank building next door at 735 N. Water Street. As part of the opening of Gold's Gym, both of the First Wisconsin National Bank buildings will be rebranded as The City Center at 735.
Dec 15th, 2010 by Jeramey Jannene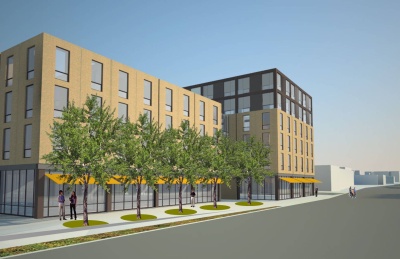 Bob Monnat, the chief operating officer of Mandel Group, gave a short presentation covering the history behind the development of this site.
Dec 9th, 2008 by Dave Reid