Robb Kahl (Dem.), 47th Assembly District
Born Menomonee Falls, January 5, 1972; married; 4 children. Graduate L.P. Goodrich H.S. (Fond du Lac) 1990; B.A. cum laude Ripon College 1994; J.D. cum laude U. of Wisconsin Law School 1997; attended Syracuse College of Law 1994-95. Attorney, small business owner. Member: State Bar of Wis.; Democratic Party of Wis.; Monona Chamber of Commerce; Fitchburg Chamber of Commerce; McFarland Chamber of Commerce; Monona Grove Businessmen's Assn.; International Union of Operating Engineers; Ripon College Bd. of Trustees. Law clerk, Wis. court of appeals 1997-98; Wis. Transportation Finance and Policy Commission 2011-13; Monona Community Development Authority (chair) 2011-13; Monona City Council 2001-03; Mayor of Monona 2003-11.
Elected to Assembly 2012. Biennial committee assignments: 2013 — Aging and Long Term Care; Children and Families (eff. 5/10/13); Energy and Utilities; Insurance; State Affairs; Jt. Com. for Review of Administrative Rules.
Telephone: Office: (608) 266-8570; District: (608) 224-0342.
Voting address: Monona 53716.
Mailing address: Office: Room 7 West, State Capitol, P.O. Box 8952, Madison 53708.
Photos
Content referencing Robb Kahl

Press Release
The Budget Encompasses Critical Projects Including Combating Worker Misclassification, The I-94 East-West Corridor Project and Expanding Broadband Internet In Rural Areas
Feb 17th, 2021 by Construction Business Group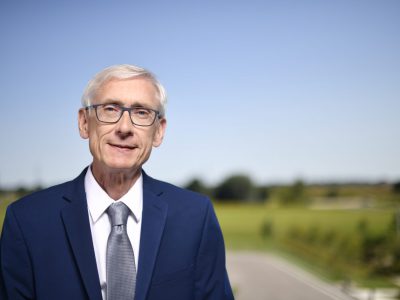 Press Release
Together, this group will discuss the state's critical transportation issues and seek solutions to these challenges.
Jan 30th, 2019 by Gov. Tony Evers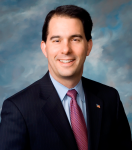 Press Release
Today the State of Wisconsin Building Commission approved several key projects across the state
Oct 12th, 2016 by Gov. Scott Walker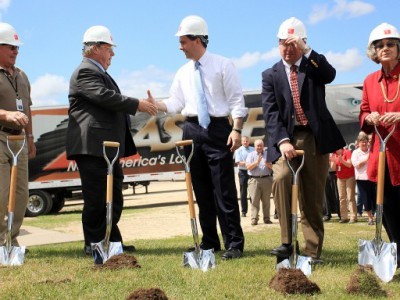 Press Release
"The funds approved by the commission will be instrumental in strengthening the facilities at 13 UW campuses."
Aug 10th, 2016 by Gov. Scott Walker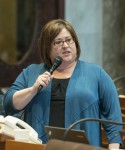 Press Release
Madison achieved this honor in recognition of the city's impressive bike paths and bike lanes, strong its partnerships with Trek and B-Cycle, its many cycling amenities, and the welcoming nature of Wisconsin's capital city to cyclists.
Jan 12th, 2016 by State Rep. Lisa Subeck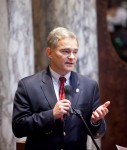 Press Release
Bills Will Have a Devastating Impact on Wisconsin's Tradition of Clean, Open and Transparent Government
Nov 17th, 2015 by State Rep. Peter Barca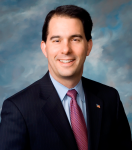 Press Release
Today, the State of Wisconsin Building Commission approved several key projects across the state.
Jun 3rd, 2015 by Gov. Scott Walker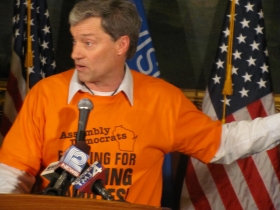 The State of Politics
Retiring and unopposed legislators are sitting on $1.2 million in donations.
Sep 2nd, 2014 by Steven Walters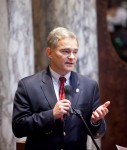 Press Release
Today Assembly Democratic Leader Peter Barca (D-Kenosha) announced the Assembly Democratic members of the standing and joint committees for the 2013-2014 legislative session.
Dec 21st, 2012 by State Rep. Peter Barca