Natural gas power plant in the Menomonee River Valley owned by We Energies. The full conversion to natural gas from coal was completed in 2015.
The plant has a capacity of 280 megawatts, split evenly over two units.
The plant provides steam to 480 customers, primarily located in and around Downtown Milwaukee.
According to We Energies, the plant consumed 2,200 tons of coal per day before conversion to natural gas. It used 110,800 gallons of water every minute to convert exhaust steam back into water.
Coal was transported to the plant by barge from a storage site on E. Greenfield Ave.
Activity
Content referencing Valley Power Plant
Steam tunnel system flooded by millions of gallons of water from broken 1884 water main.
Nov 23rd, 2021 by Jeramey Jannene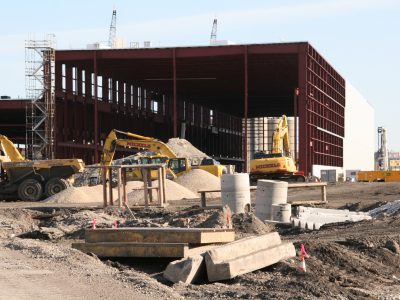 Friday Photos
The new headquarters of Komatsu Mining is taking shape.
Apr 30th, 2021 by Jeramey Jannene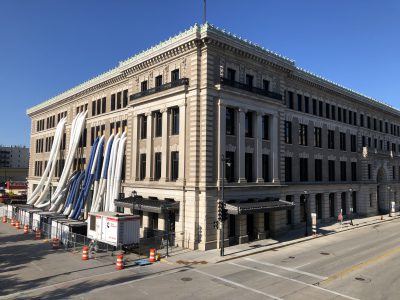 Plats and Parcels
Plus: Conagra closing Milwaukee plant and logistics company moving to Bay View.
Jan 31st, 2021 by Jeramey Jannene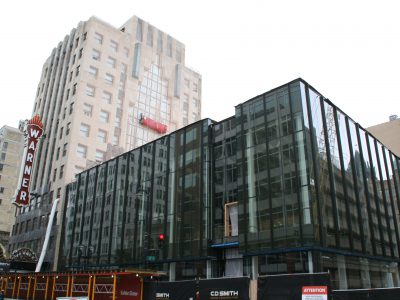 Friday Photos
MSO converts to virtual season, plans to open building in January.
Sep 11th, 2020 by Jeramey Jannene
Great Lakes traffic up as ships rush to finish before St. Lawrence Seaway closes for winter.
Dec 21st, 2015 by Laura Thompson
Building data on this page, including assessment information, was last updated on September 6, 2020
See something wrong? Want to report an issue? Contact us.