Blue Ribbon Lofts is a 95-unit apartment building located in the former Pabst Brewery Keg House. The project, completed by Gorman and Company, was aided by WHEDA tax credits, which requires that 69 of the apartments be set aside for people that qualify within a certain income range. In addition the project received a loan from WHEDA, as well as federal and state historic preservation tax credits.
The project cost approximately $16.2 million to complete. It includes indoor parking, a fitness center, and a media room.
The building was originally completed in 1911, with the renovation being completed in 2009.
References
Photos
Activity
| | | | |
| --- | --- | --- | --- |
| ID | Date | Type | Description |
| PBFS-19-00169 | 2019/02/07 | Permit | Plumbing-Fire Protection Permit |
| PBFS-18-00011 | 2018/01/05 | Permit | Plumbing-Fire Protection Permit. |
| PWOP-17-01153 | 2017/08/17 | Permit | ROW Occupancy Permit. |
| ID | Date | Description | Type |
Content referencing Blue Ribbon Lofts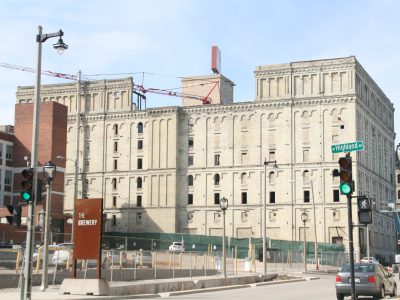 Friday Photos
118 new apartments. Plus, see the church-turned-brewery before it opens.
Apr 7th, 2017 by Jeramey Jannene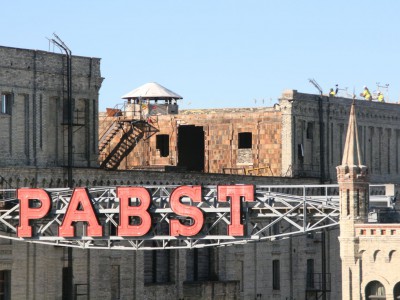 Friday Photos
Florida developer creating 118 apartments; Pabst opening a micro-brewery.
Oct 21st, 2016 by Jeramey Jannene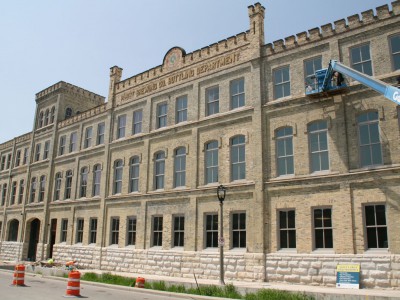 Friday Photos
Once-abandoned Pabst brewery has become active neighborhood
Jun 3rd, 2016 by Jeramey Jannene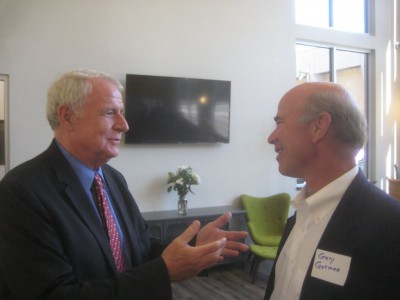 Plenty of Horne
At the dedication of 100-unit market-rate apartment building at the former Pabst Brewery, mayor hopeful for continued growth of downtown housing.
Aug 13th, 2015 by Michael Horne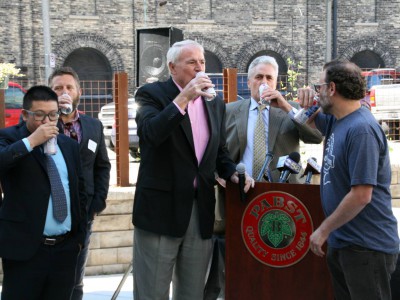 Eyes on Milwaukee
The city's famed beer maker, long absent from Milwaukee, will return to the Pabst Brewery complex.
Jul 15th, 2015 by Jeramey Jannene
Friday Photos
Photos of this major residential project, another addition to a virtual mini-city replacing the old Pabst Brewery.
May 8th, 2015 by Jeramey Jannene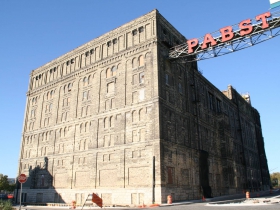 Eyes on Milwaukee
Florida developer willing to undertake a project that no local developers will. The result will be 118 market-rate apartments, with no city financing.
Oct 8th, 2014 by Jeramey Jannene

Milwaukee's newest trendy neighborhood is likely to become one of its best, and almost certainly its greenest.
Sep 30th, 2011 by Kaid Benfield

Regardless of what neighborhood it is, the development of new apartments is a growing trend in Milwaukee. Currently there are two prominent projects vying for City of Milwaukee financial support in one form or another, the Bookends and The Moderne. Outside of the two proposed towers there are numerous other projects at various stages around urban Milwaukee.
Oct 22nd, 2009 by Jeramey Jannene
Building data on this page, including assessment information, was last updated on September 6, 2020
See something wrong? Want to report an issue? Contact us.