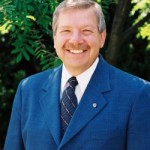 Press Release
FPC confirmation starts with committee hearing tomorrow
For the first time in city history, on Thursday citizens will be able to indirectly ask questions of and comment on an appointee to the Fire and Police Commission.
Alderman Terry L. Witkowski, chair of the Common Council's Public Safety Committee, said the committee will meet at 1 p.m. tomorrow (Thursday, January 24) in the third floor Council Chamber at City Hall, and the second item on the agenda will be a hearing for Ms. Anna Wilson, who has been appointed to serve on the Fire and Police Commission by Mayor Tom Barrett.
Members of the public who wish to speak on Ms. Wilson's appointment must register for their opportunity with the committee clerk at the hearing, and after a name is called, each speaker will have three minutes to address the chair (and not Ms. Wilson directly), Alderman Witkowski said. Citizen questions for Ms. Wilson will be gathered on paper and will be winnowed to eliminate duplication; the questions will then be posed to Ms. Wilson by City Clerk Jim Owczarski, the alderman said.
During the hearing for Ms. Wilson, she will also have the opportunity to make some remarks, and members of the committee and other Council members will also have the chance to ask her questions. At the end of the hearing, the committee will vote on whether to recommend confirmation of Ms. Wilson to the full Common Council.
Alderman Witkowski said he is hopeful that residents will be able to attend tomorrow's hearing, which will also be televised live on City Channel 25 on Time Warner Cable and U-Verse Channel 99 in the City of Milwaukee (and streamed on the city's website – www.milwaukee.gov/CityChannelLive). "I am looking forward to hearing from residents as we bring a new measure of openness and transparency to the Council's confirmation process for mayoral appointees to the Fire and Police Commission," Alderman Witkowski said.
Residents can also offer their input about the appointment (and about other city business) by calling or emailing their Council member. Please go to www.milwaukee.gov/commoncouncil to get contact information for Common Council members, or call 414-286-2221.
People:
Jim Owczarski
,
Terry Witkowski
Government:
Milwaukee Common Council
,
Milwaukee Fire and Police Commission
,
Public Safety Committee