Press Release
Zilber Family Foundation Announces $3.5 Million in Grants to Improve the Quality of Life in the Neighborhoods
MILWAUKEE – Zilber Family Foundation announced today that its Board of Directors has awarded $3.5 million in grants to 18 nonprofit organizations. The grants support local organizations that address affordable housing and community economic development in the Zilber Neighborhood Initiative's (ZNI) three targeted neighborhoods. Additional grants support organizations focused on youth development and basic human needs across the city of Milwaukee.
The new ZNI grants continue the Foundation's main focus on improving the quality of life in
Lindsay Heights
,
Clarke Square
, and
Layton Boulevard West
, the three neighborhoods where the Foundation has targeted its investment for more than 11 years. Its renewed commitment to advancing this place-based approach helps catalyze economic stability and individual and family wellbeing.
"These grants reflect our Board's belief that neighborhood development must be driven by the community. We strive to partner with the people and organizations living and working in neighborhoods to address big issues such as affordable housing and commercial revitalization. We can be most effective by working together," said Gina Stilp, executive director.
Four recently awarded ZNI grants valued at $890,000 focused on housing:
$200,000 to Community Advocates to increase access to safe, affordable, and quality housing in ZNI neighborhoods. Grant funds support individuals experiencing homelessness; emergency housing support for individuals and families at risk of eviction; and the Healthy Housing Initiative to increase affordable, quality housing. Community Advocates provides individuals and families with advocacy and services to meet their basic needs so they may live in dignity.
$50,000 to Community Warehouse to increase access to home improvement and household materials for residents of ZNI neighborhoods. Community warehouse operates three retail stores in Milwaukee, strives to rebuild neighborhoods and housing, and prepares individuals for permanent employment in the city of Milwaukee.
$40,000 to Metro Milwaukee Mediation Services, Inc. (Mediate Milwaukee) to support housing mediation services that help prevent evictions and foreclosures. Mediate Milwaukee works to prevent evictions by providing voluntary, free, confidential, one-on-one conflict coaching and joint mediation sessions with landlords, tenants, and trained mediators. Mediate Milwaukee assists homeowners with active mortgage foreclosure cases, and assists landlords and tenants who have a dispute that either has resulted in an eviction filing, or may result in an eviction filing in Milwaukee County.
$600,000 to Revitalize Milwaukee to support a home improvement matching grant program in the Clarke Square neighborhood, and to provide free home repairs for low-income, elderly, veteran, or disabled homeowners in all three ZNI neighborhoods. Repairs include accessibility modifications, emergency repairs such as furnace or water heater replacement, and critical repairs to flooring, stairs, and plumbing. Revitalize Milwaukee is the largest provider of free home repairs to eligible homeowners in Southeast Wisconsin and the only one that provides them for free.
Renewed grant support for Walnut Way, Clarke Square Neighborhood Initiative, and Layton Boulevard West Neighbors (valued at $1.48 million) will support their continued role as lead agencies in ZNI neighborhoods, where they work to engage residents and cross-sector partners in the development and implementation of housing and economic development action plans. Eight grants focus on neighborhood improvements, such as commercial corridor development, access to low-cost financing, financial literacy, and resident and community engagement.
The Foundation awarded grants totaling $155,000 to three nonprofit organizations in Hawaii. Those grants support the Hawaii Alliance for Arts in Education, Mental Health America of Hawaii, and Project Vision Hawaii. Zilber Family Foundation awards a number of targeted grants in Hawaii annually.
A complete list of grant recipients is available on the Foundation's website.
About the Zilber Family Foundation
Formed in 1961 by Joseph J. Zilber, the Zilber Family Foundation is a private independent grantmaking institution dedicated to enhancing the well-being of individuals, families, and neighborhoods by supporting nonprofits to address basic needs and personal safety, increase access to social and economic opportunity, and improve the quality of life in neighborhoods. Since 2008, Zilber Family Foundation has invested more than $52 million in support of the Zilber Neighborhood Initiative. An eight-member board of directors governs the Foundation. For more information, please visit: www.zilberfamilyfoundation.org.
Mentioned in This Press Release
Recent Press Releases by Zilber Family Foundation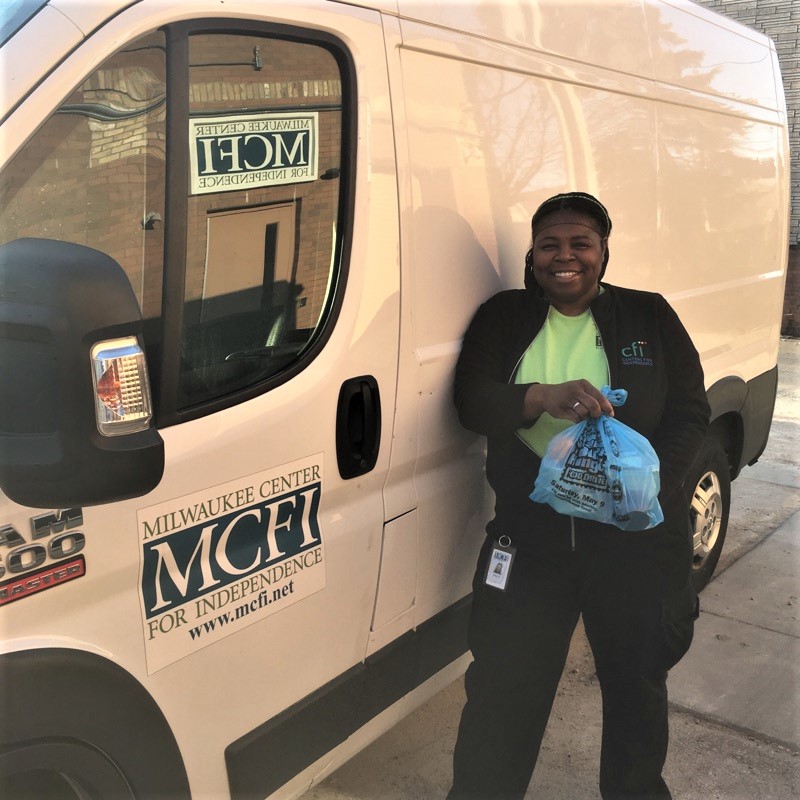 Apr 16th, 2020 by Zilber Family Foundation
First round of grants to support current grantees and immediate COVID-19 response efforts in Milwaukee and Hawaii.