Press Release
Wheel & Sprocket Franklin Store at Ballpark Commons Opening next Friday, July 12
100 bike riders to participate in Community Bike Ride from former Hales Corners store
Milwaukee, WI – (7/5/2019) – On Friday, July 12, Wheel & Sprocket will add to their long-standing legacy of supporting community biking by opening the anticipated Franklin Store. The new store will be the first retail operation in the new Ballpark Commons recreation-oriented development which includes the Routine Field Baseball Stadium (home of the Milwaukee Milkmen and UWM Panthers), Luxe Golf Bays, soccer facility and access to the Oak Leaf Trail.
The Friday celebration begins at 9:00 a.m. with siblings and owners Noel and Amelia Kegel leading 100 customers, family members, supporters, and more in a fun three-mile slow roll bike ride from the former Hales Corners location to the new Franklin Store.
A ceremonial "bike chain" cutting with public, business, and community leaders occurs at 10:30 a.m. followed by store tours. Participating leaders include W&S President Noel Kegel, W&S co-owner Amelia Kegel, Franklin Mayor Steve Olson, State Representative Ken Skowronski, and ROC Ventures CEO, Mike Zimmerman, developer of Ballpark Commons. The public is invited to attend all festivities.
The last open day of the Hales Corners Store will be Sunday, July 7.
The Wheel & Sprocket Franklin Grand Opening Weekend Summary:
Friday, July 12 – the public is invited to attend
Franklin Grand Opening Community Bike Ride
9:00 Gather at Hales Corners Store, 5722 S. 108th St, back parking lot
9:30 Leave Hales Corners ● Approximately
10:15 Arrive Franklin Store, 7044 S. Ballpark Dr. Customers park bikes in front of store.
Opening Ceremony – Franklin Store
10:30 -Public, Business and Community Leader Comments followed by "Bike Chain" cutting
Saturday – Sunday, July 13 and 14 – Grand Opening Celebration Weekend at Franklin Store
Refreshment treats and activities for the entire family
ABOUT WHEEL & SPROCKET
Since 1973, Wheel & Sprocket has been serving the community and has grown from its original Hales Corners, Wisconsin location to include a total of nine locations in Metro Milwaukee, Wisconsin's Fox Valley, Madison, and Chicagoland. Wheel & Sprocket is family-owned and operated, and employs over 200 people who have a passion for bicycling. Over the years, Wheel & Sprocket has been recognized as one of the best independent bicycle retailers in the country and has been included as one of America's Best Bike Shops for over two decades. Community action, engagement, and political advocacy is also an integral part of the company culture, including support for over seventy bike-related events each year.
Mentioned in This Press Release
Recent Press Releases by Wheel & Sprocket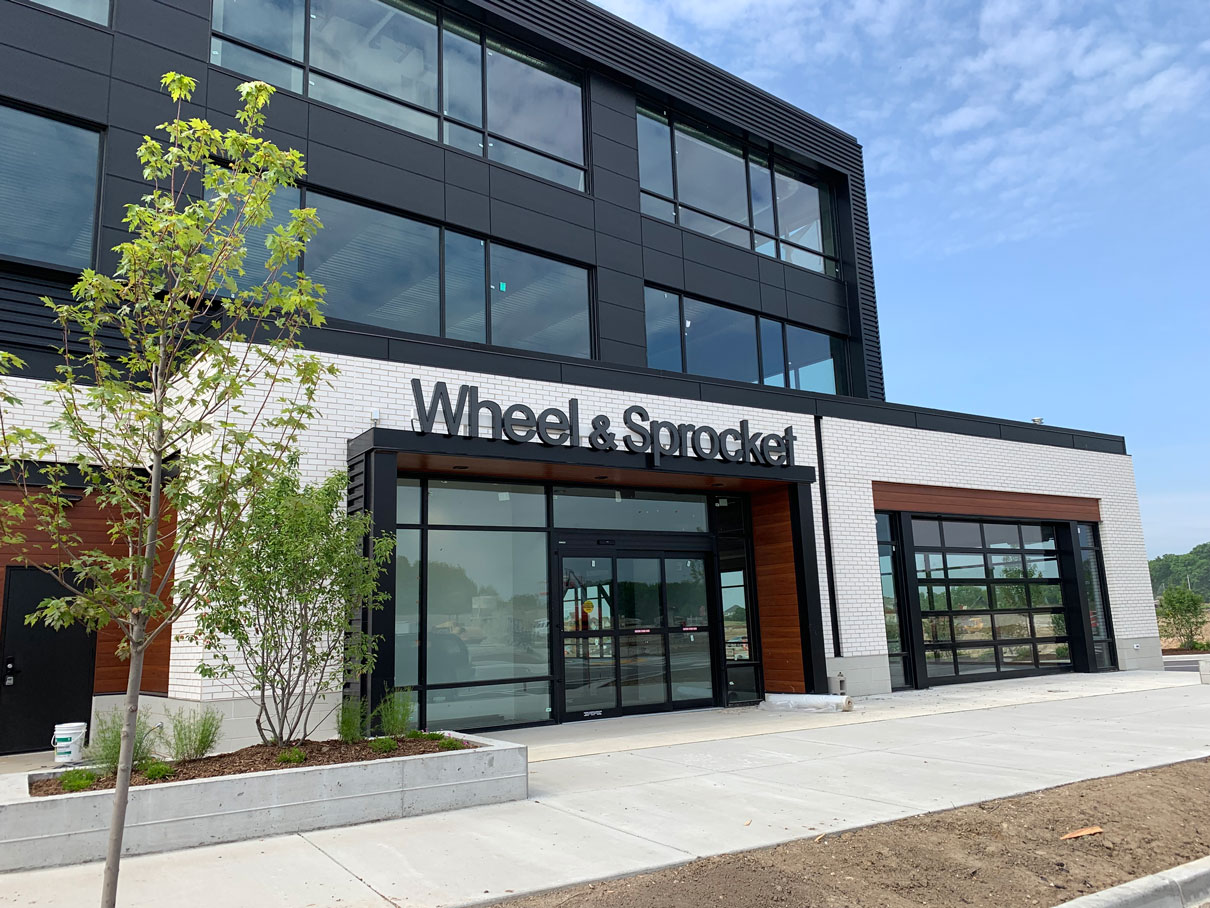 Jul 5th, 2019 by Wheel & Sprocket
100 bike riders to participate in Community Bike Ride from former Hales Corners store