Press Release
Westown Association Announces Three Elections to Board of Directors
MILWAUKEE – Westown Association is pleased to announce the election of three new members to its board of directors. Andy Cordes, Director of Operations/Hotel Manager at Hilton Milwaukee City Center, Pat Kressin, Vice President/Principal at GRAEF and Megan Suardini, Vice President of Marketing & Communications at VISIT Milwaukee were each elected to serve three-year terms, effective on January 9.
"We are very excited to welcome Andy, Pat and Megan to the Westown Board," said Stacie Callies, Executive Director of Westown Association. "They each represent important Westown stakeholders who are committed to the neighborhood's continued redevelopment. I am confident their impressive backgrounds will be complimentary to our current members and contribute to the long-term success of the organization."
Andy Cordes, Hilton Milwaukee City Center – Andy has been in the hospitality industry for 15 years, working for several Marriott and Marcus properties. His roles have included Catering Sales Manager and Food & Beverage Director before being promoted to Director of Operations. In 2018, Andy moved to Milwaukee and became the Director of Operations/Hotel Manager at Hilton Milwaukee City Center and is excited to have a more active role in the downtown area.
Pat Kressin, GRAEF – As a Principal in the firm, Pat Kressin has led GRAEF's design team on several notable Milwaukee area landmarks and developments including the Milwaukee Art Museum Cudahy Gardens, Potawatomi Hotel, Milwaukee Lakefront Gateway Plaza, and is currently leading the reimagination of Bayshore and Komatsu's South Harbor Campus. Kressin's unmatched experience on Milwaukee's lakefront and mixed-use development lends him as an expert on the past, present and future of Milwaukee. GRAEF relocated their national headquarters to The Avenue in early January.
Megan Suardini, VISIT Milwaukee – As Vice President of Marketing & Communications, Megan leads a talented staff at VISIT Milwaukee in creatively telling Milwaukee's unique story to the world. With over 18 years of marketing and branding experience, a decade in tourism marketing for both Chicago and Milwaukee, Megan is passionate about urban destinations and how travel can make everyone's life better. By showcasing the Greater Milwaukee area as a top choice for conventions, events and leisure travel, she plays an important role in increasing the economic impact of Milwaukee's tourism.
Westown Association is a business improvement district focused on championing the economic and social development of Milwaukee's central business district west of the Milwaukee River. This is accomplished through special event marketing, business advocacy, economic development and public/private partnerships that improve the quality of life and vitality of the district. For more information, please visit westown.org.
Mentioned in This Press Release
Recent Press Releases by Westown Association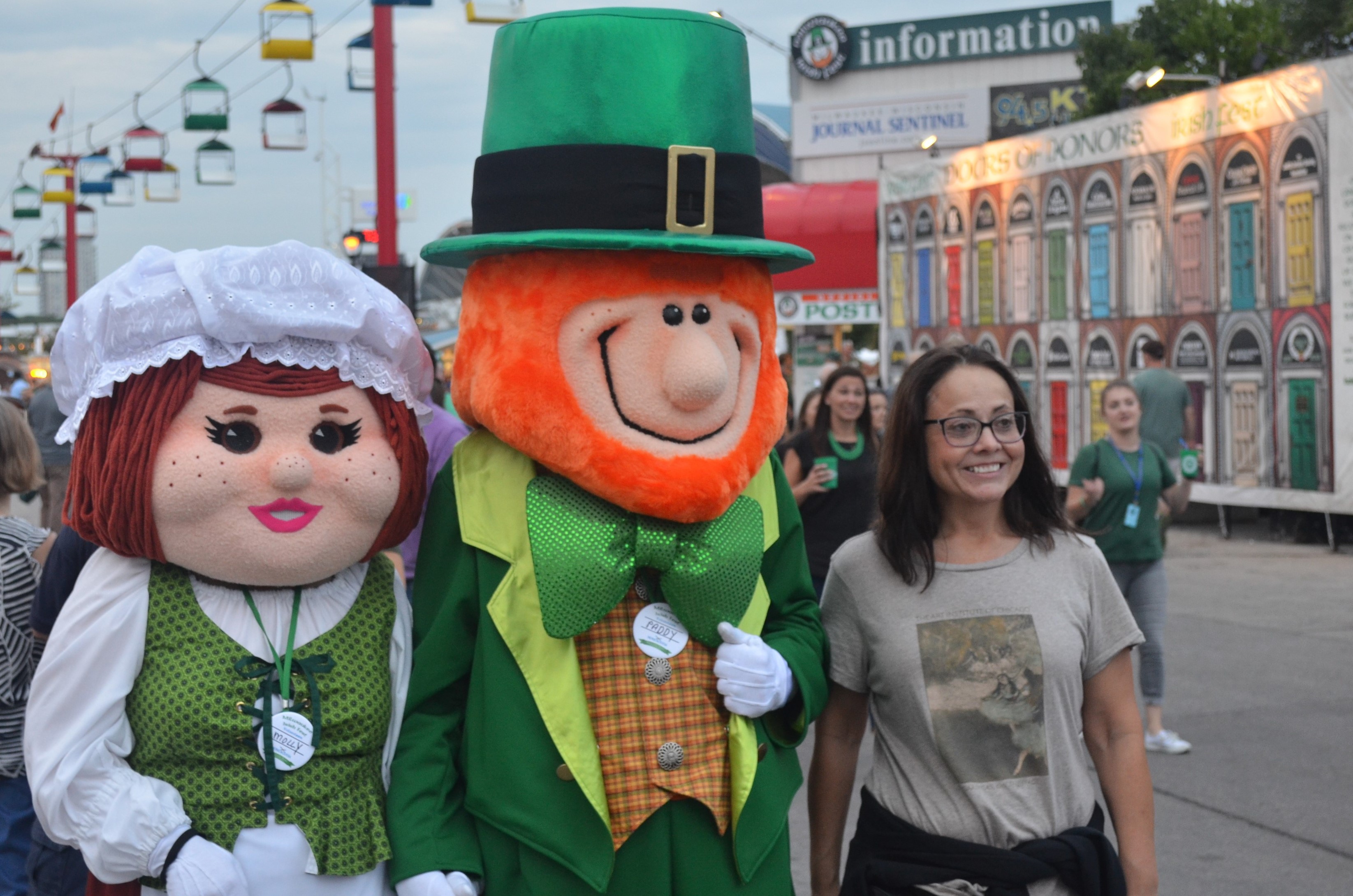 Jan 13th, 2021 by Westown Association
"Halfway to St. Patrick's Day" celebration scheduled for September 2021