Press Release
West Allis Alderman Angelito Tenorio Announces Candidacy for Wisconsin State Treasurer
WEST ALLIS, WI —- West Allis Alderman Angelito Tenorio announced today that he will run as a Democrat to be Wisconsin's next State Treasurer.
Angelito Tenorio was born and raised in Wisconsin and grew up in the working class city of West Allis where he currently serves as an Alderman. He is also a veteran of the Wisconsin Army National Guard.
WATCH:
Angelito Tenorio's Launch Video for State Treasurer
"As an Alderman in my hometown, I understand the needs of local communities," said Tenorio. "I've been on the frontlines, fighting to make our community the best it can be for all people to thrive and achieve their fullest potential. From my experience serving in the National Guard to my current work involving environmental justice and climate action, I have gained a deep appreciation for servant leadership and the power that comes from community centered advocacy. This sense of duty and service has led me to run for State Treasurer and work to make a difference for all Wisconsinites."
Tenorio has worked in political finance for a number of years. He currently serves as Engagement and Development Manager for Wisconsin Conservation Voters, an environmental advocacy and policy non-profit in Wisconsin. He is the son of Filipino immigrants who came to Wisconsin in hopes of finding a better life for their family. If elected, Tenorio would be the first person of color to serve as Wisconsin State Treasurer.
Tenorio announced his campaign's first slate of endorsements from state and local elected leaders across Wisconsin, including his own state legislators, the Mayor of West Allis, and his colleagues on the West Allis Common Council.
"Angelito is the right candidate to be Wisconsin's next State Treasurer," said State Rep. Francesca Hong in her endorsement of Tenorio. "He is a progressive champion leading efforts to combat climate change, support affordable housing initiatives, and advocate for racial economic justice and LGBTQ+ rights. Angelito will bring his experience as well as his values of integrity and humility to the office of State Treasurer to serve all Wisconsinites."
"Angelito is an incredibly dedicated and passionate public servant," said West Allis Mayor Dan Devine. "From leading the successful effort to ban LGBTQ+ conversion therapy in West Allis, to passing a resolution supporting our AAPI community, Angelito's constant drive to make West Allis a better place to live, for everyone, has made a true difference in our city and I know he'll bring that same energy to make Wisconsin a better place as State Treasurer."
"I'm proud to endorse Angelito as the best candidate to be our next State Treasurer," said State Senator Tim Carpenter. "He will continue the incredible work that the Treasurer's office has undertaken over the last three years while bringing a bold, progressive vision for Wisconsin's future."
The list of endorsers consists of:
State Senator Tim Carpenter, State Representatives Francesca Hong & Daniel Riemer, West Allis Mayor Dan Devine, West Allis Common Council President Tom Lajsic, West Allis Alderpersons Kevin Haass, Danna Kuehn, & Suzzette Grisham, Brookfield Alder Michael Hallquist, Eau Claire City Councilmember Kate Beaton, Milwaukee County Supervisors Jason Haas & Ryan Clancy, Dane County Supervisor Alex Joers, West Allis-West Milwaukee School Board Member Kristen Keyser, Brown Deer Village Trustee Emily Siegrist, and Marathon County Supervisor/Weston Village Trustee Yee Leng Xiong.
"As the independently elected fiscal watchdog, I will do what's best for Wisconsinites by making sure that our tax dollars are accounted for and ensuring financial and budget transparency," said Tenorio. "We can invest our state dollars in our communities across Wisconsin. We can fight to make healthcare more affordable, advocate for better schools, work to make our communities safer, combat climate change, and align our investments with our values. I'm running for Wisconsin State Treasurer because I believe that together we can fight for financial accountability, economic security, and meaningfully invest in Wisconsin's future."
The general election for Wisconsin State Treasurer will be held on Tuesday, November 8th, 2022 with the primary election to be held on Tuesday, August 9th, 2022. More information about Angelito can be found on his website at www.angelitoforwi.com
Mentioned in This Press Release
People
:
Alex Joers
,
Angelito Tenorio
,
Dan Devine
,
Daniel Riemer
,
Danna Kuehn
,
Emily Siegrist
,
Francesca Hong
,
Jason Haas
,
Kate Beaton
,
Kevin Haas
,
Kristen Keyser
,
Ryan Clancy
,
Suzzette Grisham
,
Tim Carpenter
,
Yee Leng Xiong
Recent Press Releases by West Allis Ald. Angelito Tenorio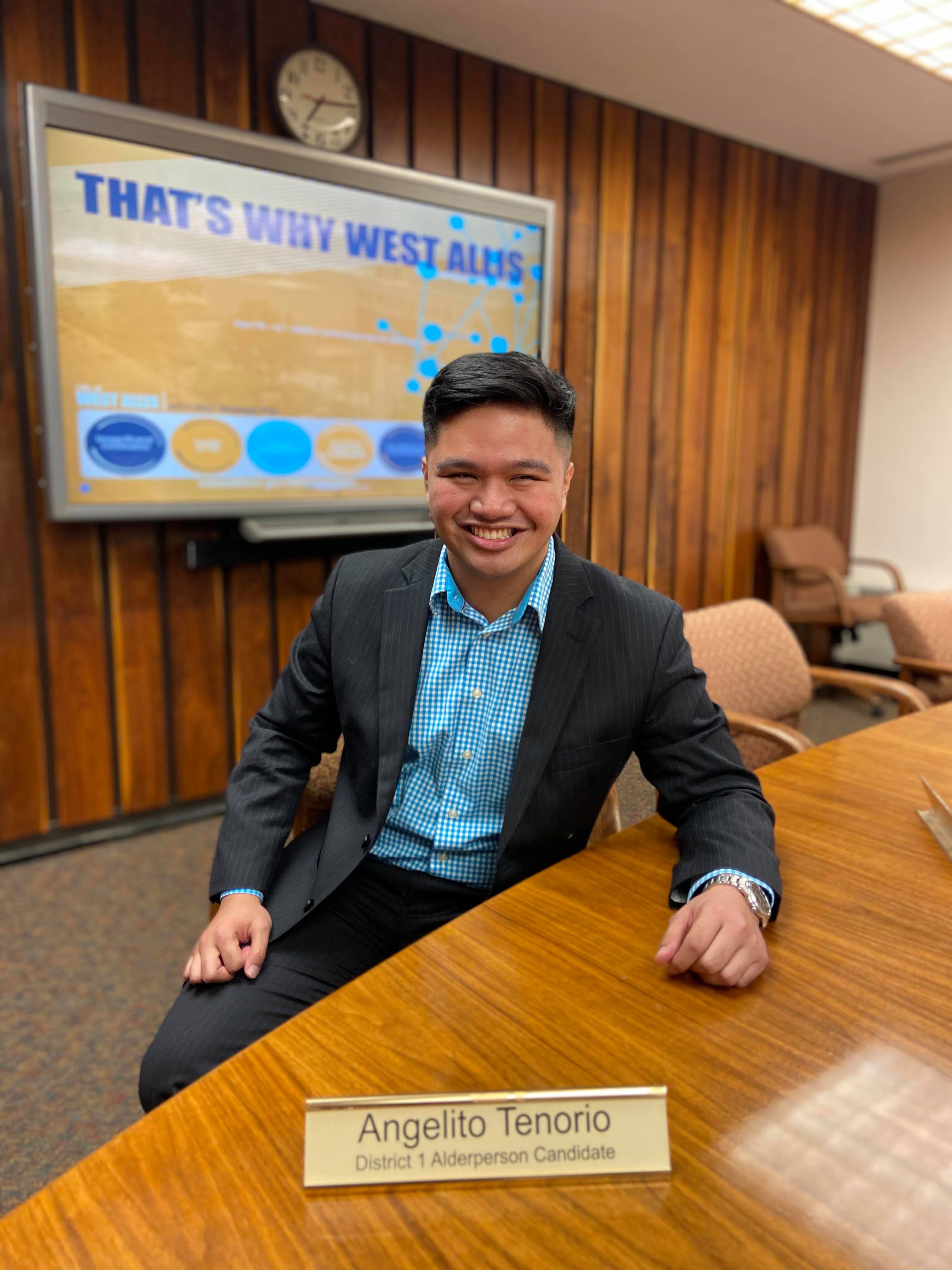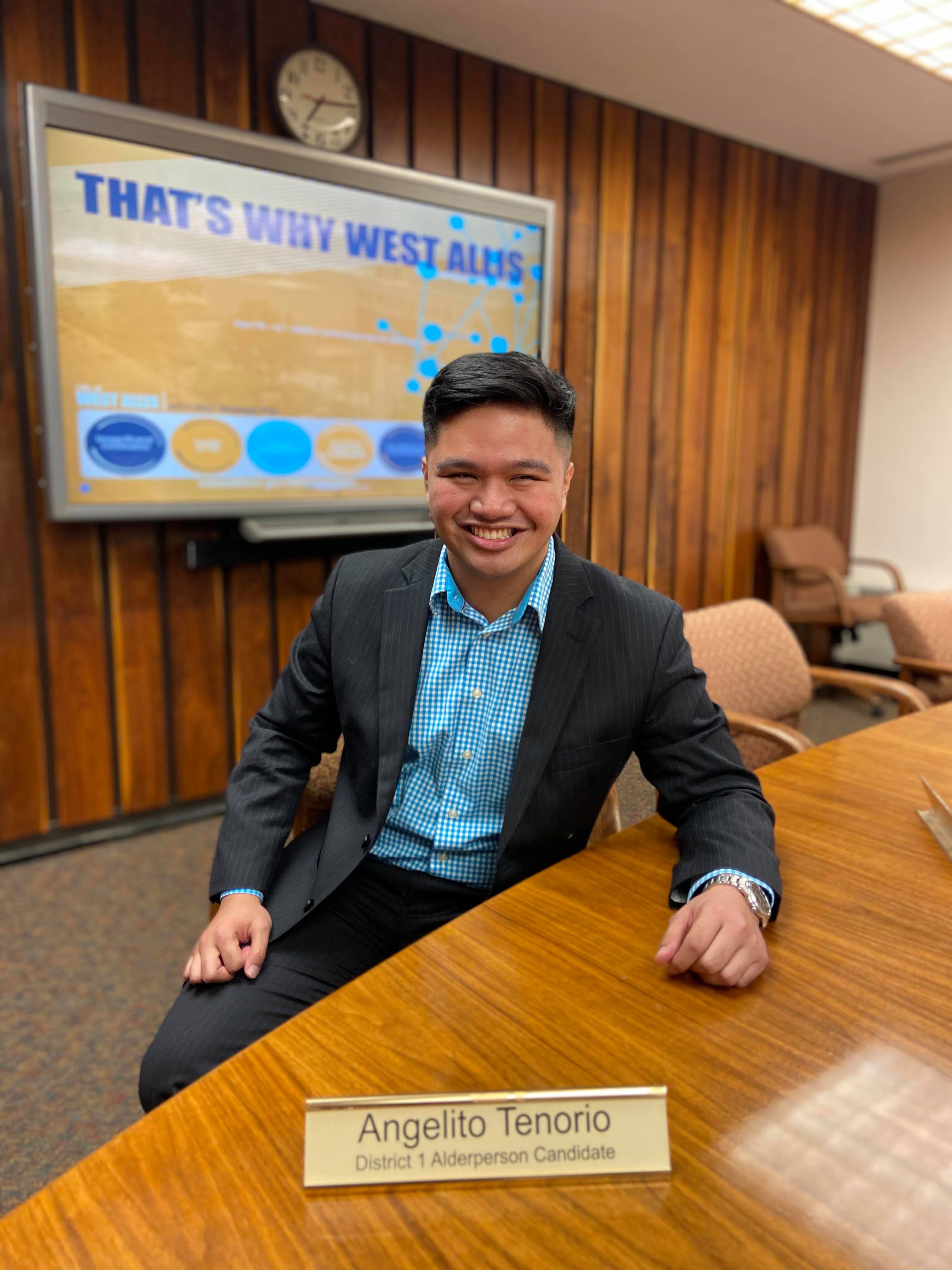 Apr 21st, 2021 by West Allis Ald. Angelito Tenorio
Angelito Tenorio, Alderman for the 1st District introduced the resolution; says it's important to recognize what is happening to the AAPI community and to say that we support them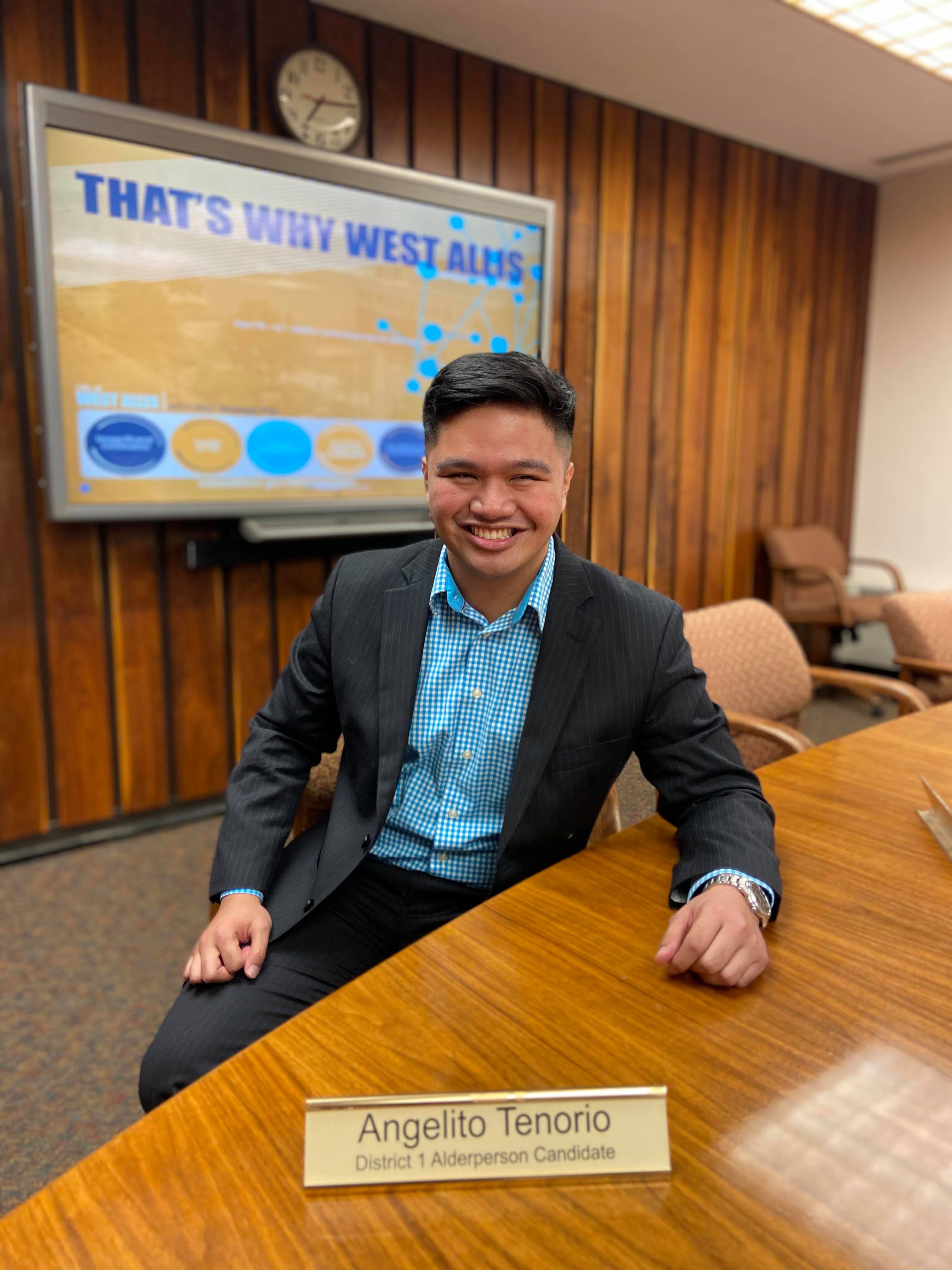 Apr 8th, 2021 by West Allis Ald. Angelito Tenorio
Angelito Tenorio, Alderman for the 1st District introduced the ordinance; says even though the mask mandate failed, he hopes people continue to wear masks and get vaccinated