Press Release
Three Milwaukee-area projects win top engineering honors
Work on Three Bridges Park, two major road projects, honored; Rep. Zepnick praises Three Bridges Park as splendid public space
MADISON, WI – In celebration of National Engineers Week (February 16-22, 2014), the American Council of Engineering Companies of Wisconsin (ACEC WI) announced Monday the winners the Engineering Excellence Awards Competition. Three of the top 10 projects (Best of State Award winners) are in the Milwaukee area – Three Bridges Park on Hank Aaron State Trail, Rawson Avenue Bridge Reconstruction and Drexel Avenue Reconstruction. These award-winning projects improved the infrastructure and quality of life in the Milwaukee area.
The three Milwaukee-area Best of State Award winners were:
Three Bridges Park on Hank Aaron State Trail
Entering Firm: Alfred Benesch & Company
Client Name: Wisconsin Department of Transportation
Project Location: Milwaukee, WI
Entry Category: Special Projects
Over 24 acres of an industrial rail yard lay abandoned in the heart of the Menomonee Valley for much of the last decade. Not only was this vacant land an eyesore for the city, it also was a barrier between the Menomonee Valley Industrial Center and nearby neighborhoods, hindering economic growth as well as a sense of community in the area. Through the cooperative efforts of the project team, the area has been transformed into Three Bridges Park. As the lead designer on this project, Alfred Benesch developed innovative solutions to help make this project a reality. One of these elements was the one-of-a-kind underground stormwater management system made of six individual, rubber-bottomed storage cells that are approximately 2,000 feet long and filled with stones. Water passing through is cooled and filtered through the stones. At the downstream end, an adjustable valve regulates the amount of water fed to a nearby swale and a small wetland pond; acting like a natural spring.
The stormwater management system provides for a more advanced and precise way to control the amount of water in the area, which also helps control erosion and enables users to maintain a wetland that is consistently fed by cool, clean water. The wetland system can now foster more diverse plant and animal life, including more unique and rare native species.
Representative Josh Zepnick praised the project. "It is an extreme honor for me to have Three Bridges Park in the Ninth Assembly district that I represent. A project like this took engineering to a new level of public improvement and literally bridged together civic organizations, neighborhoods and the community as a whole to turn a once blighted piece of land into a splendid public space."
The new Three Bridges Park is the basis of an urban environmental education program that serves 22 neighborhoods and provides an economic link between the north and south neighborhoods of the Menomonee Valley.
Zepnick added "I applaud the fact that this project being recognized for excellence in engineering. It is my view that Three Bridges Park will serve as a shining example to others around the state as to what can be achieved through innovative thinking and community-driven public participation."
Three Bridges Park on Hank Aaron State Trail in Milwaukee is a premier example of ecological land restoration that transformed an abandoned brownfield to an urban environmental oasis. What was once a desolate landscape of contaminated soil and construction debris is now covered by rolling hills that imitate the natural glacial landforms of southeast Wisconsin and provide an ideal habitat for a diverse mix of plant and animal species.
Rawson Avenue Bridge Reconstruction Utilizing SPMTs
Entering Firm: Bloom Companies LLC
Client Name: Wisconsin Department of Transportation
Project Location: Oak Creek, WI
Entry Category: Structural Systems
Bloom Companies had just finished designing 11 bridges for the I-94 North-South Freeway Project when the WisDOT Southeast Region asked them to redesign one of them, Rawson Avenue Bridge over I-94 in Milwaukee County, by means of an innovative construction technique using Self-Propelled Modular Transporters.
SPMT bridge construction uses multi-axle platforms that move at walking speed and are capable of carrying bridge superstructures from construction sites located within the quadrants of the interchange. The bridge structures are constructed off-site and then moved to the construction site where they are positioned precisely into their final arrangement at the bridge site. SPMTs then exit the site, returning the roadway under the bridge to traffic within hours. I-94 was closed for only 12 hours during the Rawson Avenue Bridge move.
Construction was also accelerated by constructing the bridge elements concurrently rather than sequentially. Bridge superstructures were constructed on temporary shoring towers in staging areas in the quadrants of the interchange. This work was accomplished while the existing bridges remained in service. Further, full-height MSE abutment walls were designed to be constructed below the existing bridges while they remained in service. SPMTs also allowed the spans to be built concurrently with the substructures. More conventional techniques were also used on the project, including stage construction and high early strength concrete.
The project became Wisconsin's first use of SPMTs to rapidly construct a bridge, which reduced travel costs for motorists using the bridge and increased safety for the public and construction workers. Not only that, the Rawson bridge became Wisconsin's first bridge to incorporate a precast concrete multiple-column pier, one of the nation's first SPMT projects delivered by the Design-Bid-Build process and the first time in Wisconsin history that a new bridge was open to traffic in just three weeks.
Drexel Avenue Reconstruction
Entering Firm: R.A. Smith National Inc.
Client Name: City of Oak Creek
Project Location: Oak Creek, WI
Entry Category: Transportation
Drexel Avenue was in very poor condition. It was annually inundated with floodwaters, could not accommodate projected traffic volumes and did not have any provision for bicycle or pedestrian traffic. As a major connector of Oak Creek and Franklin, the roadway also needed to be updated to allow for redevelopment opportunities and new businesses. R.A. Smith National was chosen as the civil engineer for the project.
Two years into the design of the project, the city of Oak Creek decided that the road was no longer going to stay in its original proposed location. Instead, Drexel Avenue was going to shift 40 feet south to avoid disturbing Milwaukee County park lands (Falk Park), as well as the Butler's Garter snake habitat that was on the north side of the road. The team was no longer designing the reconstruction of an existing road, but rather, creating a new four-lane urban roadway that crossed through wetlands that had very poor soil conditions.
To meet the new environmental needs, R.A. Smith National designed and installed a Rammed Aggregate Pier® (RAP). Stabilization of the organic soils was obtained by drilling a hole in the soil, adding crushed rock and then ramming them into the bottom of the shaft with a hydraulic hammer. This innovative aspect of the project became a "first-of-its-kind" used in Wisconsin. The RAP system reinforced the extremely unstable soils, transformed the subgrade into a stiffer composite mass and provided a conduit for drainage through the open-graded aggregate used to construct the piers to expedite consolidation (or settlement) time.
The Drexel Avenue project serves as a solid case study for building roads through poor soils. It advances a positive public image of engineering excellence as the project engineers and staff worked through a complex problem and used engineering ingenuity to arrive at a cost-effective, innovative application. The completed road accommodates travel by all users and increases the opportunity for recreational enjoyment without compromising safety.
OTHER STATE-WIDE BEST OF STATE WINNERS
For additional information on each project, contact ACEC WI or visit http://bit.ly/1kSHGlW.
Wastewater Treatment & Energy Recovery
Entering Firm: Donohue & Associates Inc.
Client Name: Bush Brothers & Company
Project Location: Augusta, WI
Entry Category: Industrial & Manufacturing Processes & Facilities
Wisconsin Rapids Wastewater Treatment Plant
Entering Firm: Foth Infrastructure & Environment LLC
Client Name: City of Wisconsin Rapids
Project Location: Wisconsin Rapids, WI
Entry Category: Water & Stormwater
University of Wisconsin LaBahn Arena
Entering Firm: GRAEF
Client Name: Kahler Slater Inc.
Owner Name: University of Wisconsin-Madison
Project Location: City of Madison, WI
Entry Category: Structural Systems
Owensboro Health Regional Hospital
Entering Firm: HGA Architects and Engineers
Client Name: Owensboro Health Regional Hospital
Project Location: Owensboro, KY (firm based in Milwaukee)
Entry Category: Structural Systems
 ATW General Aviation Terminal
Entering Firm: Mead & Hunt Inc.
Client Name: Outagamie County Regional Airport
Project Location: Appleton, WI
Entry Category: Building/Technology Systems
Yahara River Bridges Joint Replacement
Entering Firm: Michael Baker Jr. Inc.
Client Name: Wisconsin Department of Transportation
Project Location: Madison, WI
Entry Category: Transportation
Well 11 Water Supply and Treatment Project
Entering Firm: Short Elliott Hendrickson Inc.
Client Name: City of Stevens Point
Project Location: Stevens Point, WI
Entry Category: Water Resources
ABOUT THE ENGINEERING EXCELLENCE AWARDS
Established in 1970, Engineering Excellence Awards program recognizes and celebrates engineering achievements that demonstrate the highest degree of skill and ingenuity. This statewide competition effectively ensures firms achieve the recognition they so richly deserve. Through exceptional engineering design, these award-winning projects contribute to the quality of life of Wisconsin citizens.
A panel of highly qualified judges used the following criteria to evaluate each submission:
• Original or innovative application of new or existing techniques
• Future value to the engineering profession and perception by the public
• Social, economic and sustainable design considerations
• Complexity
• Exceeding client/owner needs
The following awards were given:
• Best of State Award – is presented to entries representing the highest degree of technical innovation, client satisfaction and contributions to the engineering profession. ACEC WI presented 10 Best of State Awards.
• State Finalist Award – is presented to entries demonstrating a high degree of client satisfaction through quality, cost-effective solutions. ACEC WI presented 15 State Finalist Awards in 2014.
• Significant Contribution on a Project by a Small Firm Award is presented to entries from small firms celebrating their successful major contribution to projects. This year, ACEC WI presented one Significant Contribution on a Project by a Small Firm Award. ACEC WI will announce the selection of the state-wide 2014 Engineering Excellence Grand Award on Friday, March 21, 2014.
Information on all the 2014 Engineering Excellence Award-winners is available at:
www.acecwi.org.
ABOUT ACEC WI
American Council of Engineering Companies of Wisconsin members are designing and protecting Wisconsin's future with professional engineering solutions. It is the only organization in the state that represents the business side of the professional engineering industry. ACEC WI represents 84 premier engineering firms with more than 170 offices across Wisconsin and nearly 20 affiliate members that provide support to the industry. Founded in 1958, ACEC WI supports member firms that employ nearly 4,000 engineers, architects, planners, geologists, soil scientists, hydrologists, surveyors and other professionals. For more information, visit www.acecwi.org.
For additional information or high resolution photos, contact:
Kelly Veit, communications director
608-257-9223 or kelly@acecwi.org
Mentioned in This Press Release
Recent Press Releases by Press Release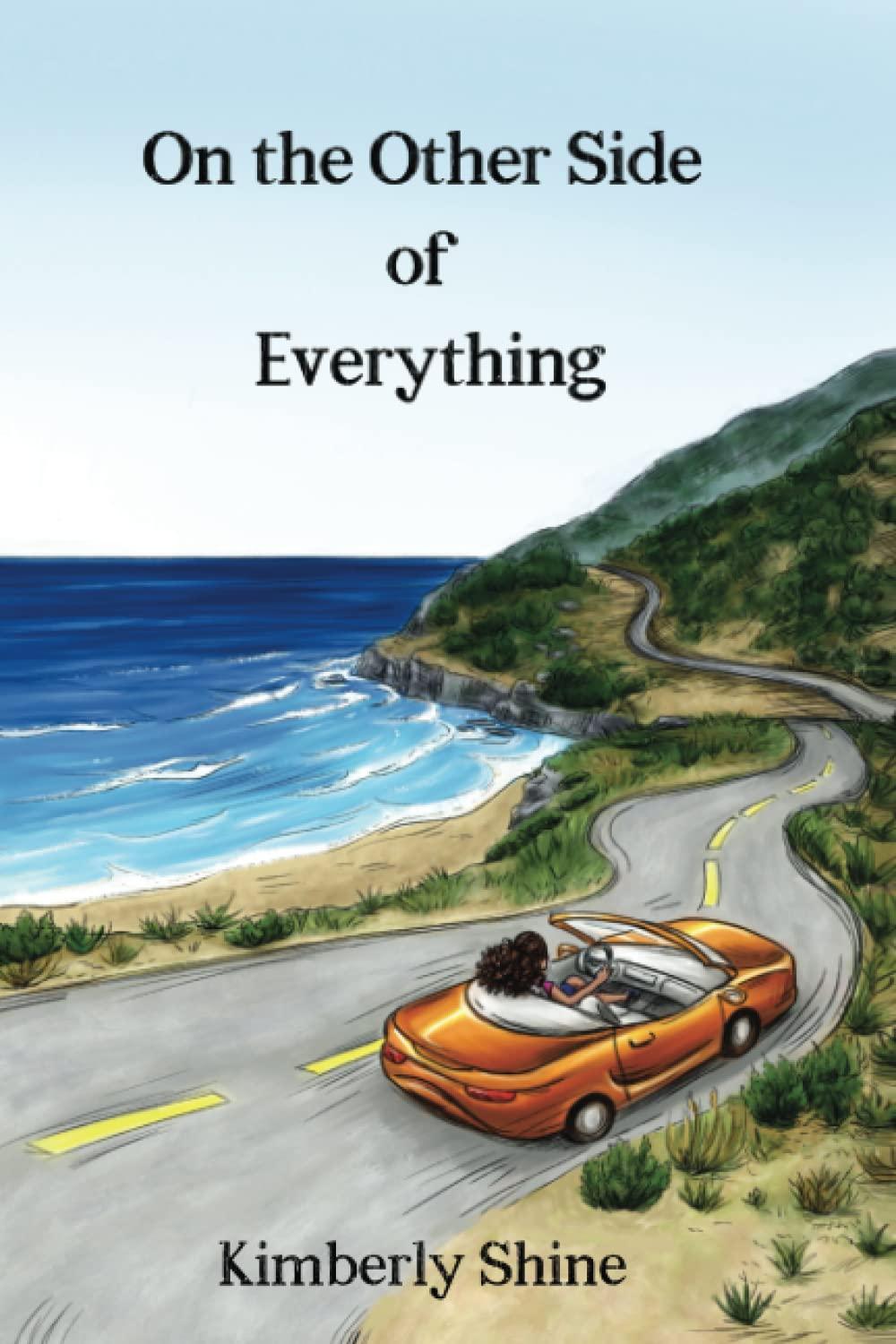 Mar 6th, 2023 by Press Release
Book encourages readers to embrace life and to control their own destiny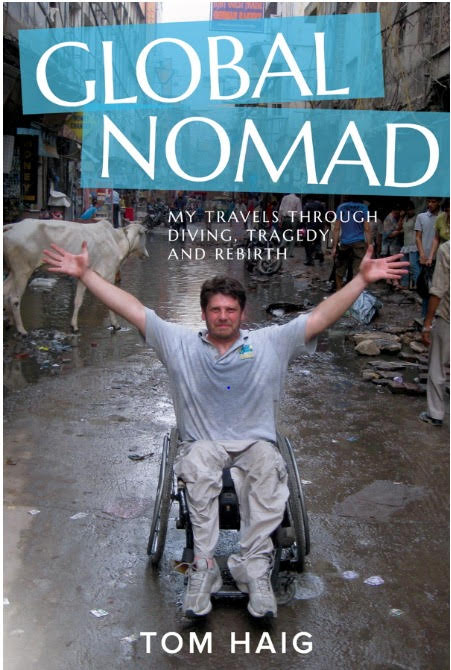 Dec 26th, 2022 by Press Release
Global Nomad: My Travels through Diving, Tragedy, and Rebirth