Press Release
The Greater Milwaukee Foundation's Mary L. Nohl Fund for Individual Artists Suitcase Export Fund Launches Summer Funding Cycle June 1
The Suitcase Export Fund is open to practicing artists residing within the four-county area who want to export their work beyond the area for public display.
The Bradley Family Foundation, in collaboration with the Greater Milwaukee Foundation (GMF), announces the Summer Cycle of the GMF's Mary L. Nohl Fund Suitcase Export Fund for Individual Artists. Created to help visual artists with the cost of exhibiting their work outside the four-county area (Milwaukee, Waukesha, Ozaukee, Washington), the Fund is designed to provide greater visibility for individual artists and their work as well as for greater Milwaukee. To date, the Fund has supported a diverse group of 228 individual artists and eight artist collectives exhibiting throughout North America, and in Europe, Africa, the former Soviet Union and Asia. The awardees have received a total of more than $130,000 in grants and work in a variety of media, from film to ceramics. They include well-established artists as well as those at the start of their careers. A special effort has been made to support Nohl Fellows as they exhibit work made during their fellowship year. (See below for a list of 2014 Winter Cycle awardees.)
The Suitcase Export Fund is open to practicing artists residing within the four-county area who want to export their work beyond the area for public display. Priority is given to artists with exhibitions outside of Wisconsin. The Fund provides support in two areas: transportation of the work (packing/shipping/insurance) and transportation of the artist. The maximum grant available to an individual is $1,000. Funding is only provided for upcoming opportunities (exhibitions or screenings commencing between June 1, 2015 and January 31, 2016).
The Suitcase Export Fund opens twice a year, disbursing awards in response to demand until the funds for each cycle are exhausted. The Summer Cycle will open on June 1, 2015 and a total of $8,100 will be available. The guidelines are now online at http://www.lyndensculpturegarden.org/content/mary-l-nohl-suitcase-export-fund, and the electronic application will open at 11 am on Monday, June 1. For those without computer access, paper applications will be available from pmorris@lyndensculpturegarden.org or (414) 446-8794.
Artists have responded very favorably to the Suitcase Export Fund and its simple application process. The Fund contributes to the creative health of the region by supporting local artists at all career stages, from the emerging to the established; alleviating some of the financial burden faced by artists who want to exhibit their work at a distance; and by getting the work of Milwaukee artists out into the world. The support provided for artist transportation has enabled artists to be on site to install work–important to most artists and indispensable to those working in the areas of installation, performance and site-specific art. The opportunity to attend openings, where artists can meet with collectors and distributors and make critical connections with gallery owners, is consistently cited as a significant benefit. The Fund also creates opportunities to expose work in new regions and to new audiences, to meet other artists and see their work, to sell work, and to plan new projects.
Although the Fund does not directly support residencies or ancillary activities, awardees have taken full advantage of opportunities to make new work, deliver gallery talks, and participate in symposia at their exhibition sites. In recent years, as artists continued to stretch their grants by arranging simultaneous events at other venues, scoping out new opportunities, and participating in residency programs, they commented frequently on the benefits of travel: "The impact of traveling and engaging with a new audience expands my art practice and is reflected in new work," wrote one recipient. In a digital age, travel also expands social media networks, and as one artist noted, her updates about the Milwaukee art scene are now seen by an international group of artists, raising "awareness of the city as a destination for art viewing and making."
Artist Mary L. Nohl of Fox Point, Wisconsin, died in December 2001 at the age of 87. She left a $9.6 million bequest to the Greater Milwaukee Foundation. Her fund supports local visual arts and education programs, keeping her passion for the visual arts alive in the community.
ABOUT THE 2014 WINTER CYCLE AWARDEES
In the first half of its twelfth cycle, funding assistance with shipping and travel was recommended for fifteen artists. These artists–five of them past Nohl Fellows—work in a range of media and their exhibitions will take them to Fairfield, Iowa; New York, New York; Lock Haven, Pennsylvania; Austin and Dallas, Texas; Park City, Utah; Farmville, Virginia; Fish Creek and Madison, Wisconsin; and Clearmont, Wyoming. Destinations abroad include São Paulo, Brazil; Vence, France; Apples, Switzerland; and Istanbul, Turkey.
Cynthia A. Brinich-Langlois is bringing work she made during previous residencies at the Ucross Foundation in Clearmont, Wyoming–a collection of handmade artist books that address the history of various cultures, settlements, and range management techniques that converge in this place–to a group exhibition at the Ucross Foundation Art Gallery.
For his first solo exhibition, Jamal L. Currie will be showing video and video installation at the Clinton County Arts Council's Station Gallery in Lock Haven, Pennsylvania. The show will include television sculptures, and single-channel and interactive video works.
2011 Nohl Fellow Richard Galling is taking part in Curbit, a three-day festival in Apples, Switzerland. Galling is designing a project as part of Lifetime Achievement, an alternative pedagogical platform based in Milwaukee.
Jon Horvath joined a former Nohl Fellow in a two-person exhibition, On the Road: Hans Gindlesberger and Jon Horvath, at the Longwood Center for the Visual Arts at Longwood University in Farmville, Virginia. The exhibition featured independent and collaborative works, including excerpts from Horvath's "Passages" series: GPS drawings of Jack Kerouac text being "driven" on Wisconsin's alphabetically labeled county highway system. Horvath was also able to give a guest lecture at Virginia Tech and to offer critiques.
Julie Briede Ibar will have work in six group shows at the Edgewood Orchard Galleries in Fish Creek, Wisconsin, this summer.
Robin Jebavy is renting a truck to transport her large-scale paintings to the ICON Gallery in Fairfield, Iowa, where she has a solo exhibition this summer.
Marsha McDonald was one of three Wisconsin artists invited to participate in a Wisconsin Waterways exhibition at the James Watrous Gallery in Madison, Wisconsin. She showed a video, 100 origami canoes, moon viewing boxes and paintings.
Alec Regan of American Fantasy Classics (Nohl Fellow 2011) collaborated with Homeland Security, an artist-run, non-commercial, domestic exhibition space in Dallas, Texas on an exhibition of 2- and 3-dimensional collaborative works during the Dallas Art Fair. The exhibition included the planting and dedication of a garden plot. AFC and Homeland Security see this as the beginning of a long-term collaboration between two artist-run organizations.
Chris J. Robleski drove to Texas to participate in Art City Austin, a juried outdoor art fair run by Art Alliance Austin. Robleski exhibited the night-time photographs he makes with "just a camera, flashlights, and no computers."
Albulena Shabani is traveling to Istanbul, Turkey, to screen Trebled Times, a collection of interviews with Kosovan musicians who discuss life and music in Kosovo's recent past. Shabani will be an artist-in-residence at Halka Art Project, a non-profit independent arts organization, and in addition to screening the film, will perform original Albanian songs written while working on Trebled Times in Kosovo.
Cristina Siqueira (Nohl Fellow 2013) brought a version of the video installation she made for her Nohl exhibition, and the original artwork produced for the Monga / Ape Girl documentary poster, to Las Magrelas Bar e Bicicletaria in São Paulo, Brazil. Siquiera gave a talk as part of a "meet-the-filmmaker" night.
Roy Staab will make a site-specific sculpture installation from materials collected on the land for Vence-Art-Nature 2015, an outdoor festival curated by Yves Rousguisto in Vence, France.
Christopher Thompson (Nohl Fellow 2010) and Michael Vollman screened The 414s at the Sundance Film Festival in Park City, Utah. The short film was purchased by CNN Films.
2005 Nohl Fellow Steve Wetzel traveled to New York to screen his video, From the Archives of an Inventor, as part of the Flaherty NYC series at Anthology Film Archives.
For a century, the Greater Milwaukee Foundation has helped individuals, families and organizations realize their philanthropic goals and make a difference in the community, during their lifetimes and for future generations. The Foundation consists of more than 1,200 individual charitable funds, each created by donors to serve the charitable causes of their choice. The Foundation also deploys both human and financial resources to address the most critical needs of the community and ensure the vitality of the region. Established in 1915, the Foundation was one of the first community foundations in the world. With total assets of more than $847 million, it is also among the largest.
For further information about the Greater Milwaukee Foundation's Mary L. Nohl Fund Fellowships for Individual Artists program and Suitcase Export Fund, please visit lyndensculpturegarden.org/nohl.
Mentioned in This Press Release
Recent Press Releases by Lynden Sculpture Garden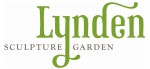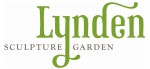 Sep 20th, 2017 by Lynden Sculpture Garden
Admission is $9 general, $7 for students and seniors. Members and children under 6 are free.