Press Release
State Budget Committee's Rep. Richards commends county leaders for vote in support of BadgerCare
County Leaders Say Strengthen BadgerCare as Walker Gets Ready to Drop Coverage for 92,000 People
Madison—On the eve of 92,000 people being sent letters telling them they will be kicked off BadgerCare at the end of the year, Wisconsin's 72 counties say Wisconsin should strengthen the program not weaken it.
Yesterday, the Wisconsin Counties Association voted at its annual state conference to support a provision in the Affordable Care Act that allows states to fully expand their Medicaid programs, known as BadgerCare in Wisconsin, to people earning up to 133% of the federal poverty level, or $20,628 for a family of two.
In contrast, today the Walker administration is sending letters to 92,000 Wisconsinites saying that someone in their household will be kicked off BadgerCare, as a result of Walker's decision in the budget to scale back the program for parents and caretakers and reject approximately $489 million in additional federal health care funds.
Rep. Jon Richards (D-Milwaukee) applauded the county association's vote, saying it offers further proof that Walker's ideological opposition to the Affordable Care Act is hurting Wisconsin.
"Rejecting an opportunity to insure more people that saves state taxpayers money was partisan politics at its worst," said Richards. "But it's still not too late for Republican lawmakers and Gov. Walker to do the right thing, reverse their terrible mistake and embrace this good deal for Wisconsin."
Last month, Richards and several of his Democratic colleagues introduced legislation to fully expand BadgerCare to people earning up to 133% of the federal poverty level. Assembly Bill 311 would insure 85,000 more people on BadgerCare and save state taxpayers approximately $119 million in the next two years, compared to the changes passed in the state budget.
Mentioned in This Press Release
Recent Press Releases by Jon Richards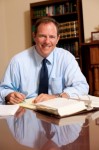 Feb 17th, 2014 by Jon Richards
Rep. Jon Richards unveiled legislation to criminalize first-offense drunken driving.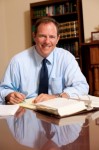 Jan 16th, 2014 by Jon Richards
Rep. Jon Richards released the following statement in support of a proposal announced today to provide $175,000 in state funds for the Milwaukee Police Department's ShotSpotter Program.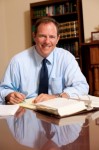 Jan 7th, 2014 by Jon Richards
Today, Rep. Jon Richards (D-Milwaukee) reaffirmed his call for a public hearing and passage of his bill to require criminal background checks for all firearms transactions in Wisconsin.