Press Release
Skylight Music Theatre Announces Director, Cast and One Day Sale For Holiday 2018 Production of Broadway Musical Hairspray
Performances November 16 – December 23, 2018 in the beautiful Cabot Theatre. One Day Sale for 25% Off Tickets on Monday, July 16
Milwaukee, Wis. (July 9, 2018) — Skylight Music Theatre today announced members of the creative team and cast for Skylight's holiday show, Hairspray, running November 16 through December 23, 2018. This family-favorite Broadway musical will be presented in the beautiful Cabot Theatre at the Broadway Theatre Center, 158 N. Broadway, in Milwaukee's Historic Third Ward.
One Day Ticket Sale Monday, July 16
On Monday, July 16 there will be a one day sale offering 25% off single adult 'A' level tickets to Hairspray. Call the Box Office (414) 291-7800 or visit at 158 N. Broadway from 10 a.m. – 6 p.m., or online at www.skylightmusictheatre.org from 10 a.m. – 11:59 p.m. and use promo code BEAT25.
Hairspray captivated audiences worldwide with its empowering story of a teenager's triumphant transformation from social outcast to TV star who fights for everyone's rights. This high-energy show has exuberant dancing and infectious music, with memorable songs such as "Good Morning Baltimore" and "You Can't Stop the Beat."
The Broadway production of Hairspray won eight Tony Awards in 2003, including Best Musical. It became a 2007 film starring John Travolta and Zac Efron and a 2016 NBC Live television broadcast featuring Harvey Fierstein, Kristin Chenoweth, Ariana Grande, Martin Short and Jennifer Hudson.
Director Lili-Anne Brown to Make Skylight Debut 
Skylight Artistic Director Ray Jivoff announced that Lili-Anne Brown will direct. Brown has worked extensively in Chicago and regionally as a director, actor and educator. Hairspray marks her Skylight debut.
"If there is one word I would use to describe Hairspray, it's energy," said Brown. "This show takes a ton of energy! There is nothing about Hairspray that doesn't make you smile. But at the same time, this is a story about anti-racism and body-positivity. Hairspray has a heart of gold, with its message of accepting one another and being kind to one another. But with lots of dancing, and jokes."
Set in 1960s Baltimore, with music by Marc Shaiman and lyrics by Scott Wittman, Hairspray is the story of plus-size teen Tracy Turnblad who dreams of dancing on The Corny Collins Show, a local TV dance program. When she is transformed from social outcast to sudden star, she uses her newfound power to integrate a TV network and win the affections of heartthrob Link Larkin. Hairspray is based on the 1988 John Waters film.
Teenagers from Area High Schools Join Cast 
This production marks the first time Skylight has produced Hairspray. Jivoff said the cast of 29 will feature 17 talented local teenagers in the show's teen ensemble, part of an effort to expand and grow opportunities for young performers to appear on Skylight's stage.
"Last season's successful run of Annie showcased young performers who energized our audiences with their enthusiasm and talent. We continue to build on that excitement with talented area teens playing kids their own age for Hairspray."
Perfect for the Holidays
"This is a hilarious musical with depth and heart that is perfect for the holidays," said Jivoff. "It deals with important issues facing our community with wit, a great score, a diverse cast and exuberant dancing."
In Skylight's production, Maisie Rose will make her Skylight debut as Tracy Turnblad and Colin Schreier will make his debut as Link Larkin. Among the performers who have worked with Skylight previously are Tommy Novak (Edna Turnblad), Doug Clemons (Corny Collins) and Amber Smith (Amber Von Tussle).
Music Director for the show will be Cindy Blanc, making her Skylight debut. She and Brown have worked together previously, including on a production of 
Hairspray
 at Timber Lake Playhouse, a professional summer theatre company in Illinois. The choreographer is
Ryan Cappleman
, who most recently choreographed 
Urinetown 
(2018) at Skylight.
The New York Times calls Hairspray "Endearing…deliriously tuneful" and New York Magazine described it as a "Blockbuster…relentlessly upbeat!"
The show is recommended for ages 9 and up.
Hairspray, The Broadway Musical
First time at Skylight
November 16 – December 23, 2018
Music by Marc Shaiman
Lyrics by Marc Shaiman and Scott Wittman
Book by Thomas Meehan and Mark O'Donnell
Based on the New Line Cinema film written and directed by John Waters
Orchestrations by Harold Wheeler
Arrangements by Marc Shaiman
Recommended for ages 9 and up
Skylight Music Theatre announced the following members of
the Hairspray creative team:
Creative Team
Stage Director………………………………………………………………………………….. Lili-Anne Brown
Music Director……………………………………………………………………………………….. Cindy Blanc
Choreographer……………………………………………………………………………….. Ryan Cappleman
Skylight Music Theatre announced the following Hairspray cast members:
Cast
Tracy Turnblad………………………………………………………………………………………. Maisie Rose
Corny Collins……………………………………………………………………………………… Doug Clemons
Edna Turnblad…………………………………………………………………………………… Tommy Novak
Penny Pingleton……………………………………………………………………………………. Ann Delaney
Velma Von Tussle………………………………………………………………………. Samantha Sostarich
Amber Von Tussle……………………………………………………………………………….. Amber Smith
Link Larkin………………………………………………………………………………………….. Colin Schreier
Seaweed J. Stubbs……………………………………………………………………………. Gilbert Domally
Motormouth Maybelle…………………………………………………………………… To Be Announced
Wilbur Turnblad…………………………………………………………………………………… David Flores
Male Authority Figure …………………………………………………………………………. Rick Pendzich
Female Authority Figure……………………………………………………………….. Rhonda Rae Busch
Biographies
Lili-Anne Brown (Stage Director) A native Chicagoan, Brown works as a director, actor and educator, both locally and regionally. She is the former artistic director of Bailiwick Chicago, where she directed Dessa Rose (Jeff Award), Passing Strange (Black Theatre Alliance Award for Best Director of a Musical and Jeff Award nomination for Best Director of a Musical), See What I Wanna See (Steppenwolf Theatre Garage Rep) and the world premiere of Princess Mary Demands Your Attention by Aaron Holland. Other directing credits include The Wolf at the End of the Block (16thStreet Theatre), The Wiz (Kokandy Productions), Xanadu (American Theatre Company), Jabari Dreams of Freedom by Nambi E. Kelley (Chicago Children's Theatre), American Idiot (Northwestern University), and the national tour of Jesus Snatched My Edges. Brown directed Little Shop of Horrors, Hairspray, Unnecessary Farce, Cabaret, Sweet Charity, The 25th Annual Putnam County Spelling Bee and Buddy: The Buddy Holly Story at Timber Lake Playhouse. She is a member of SDC, SAG-AFTRA and a graduate of Northwestern University.
Cindy Blanc (Music Director) is a native of Monroe, Wis. and lives on five acres of absolute solitude in the southern part of the state. She holds degrees in music education and performance and was music director/ supervisor at Timber Lake Playhouse in Mount Carroll, Ill. (2010-2017), The Armory in Janesville, Wis. (2005-2010), and is currently a freelance accompanist, parish musician and music teacher, orchestra percussionist, and private music instructor. Favorite credits include Spitfire Grill, Working, Cabaret, Music Man, Spamalot, Les Mis, Hairspray, S'Wonderful, Shout the Mod, Rock of Ages, Titanic, … Forum, Evita and Little Shop of Horrors (Timber Lake Playhouse); All Shook Up, Brooklyn, Sweeney Todd, White Christmas, Footloose, Plaid Tidings, Christmas Schooner, Little Shop, Cabaret (The Armory); bare (UW-Rock County); Rocky Horror (UW-Rock County, Broadway Madison); Chicago, Fiddler on the Roof, Sister Act (Rock River Repertory) Jesus Christ Superstar, Avenue Q, Next to Normal, Legally Blonde (Bower City).
Performance Information
Performances of Hairspray are Friday, November 16 through Sunday, December 23 in the Cabot Theatre, Broadway Theatre Center, 158 N. Broadway in the Historic Third Ward of Milwaukee.
Tickets & Box Office
Tickets are $30 – $75 (plus tax and fees) and can be purchased in person at the Broadway Theatre Center Box Office, 158 N. Broadway, by calling (414) 291-7800, or visiting www.skylightmusictheatre.org
Box Office hours are Monday – Saturday, noon – 5 p.m.
NOTE: Box Office hours on Monday, July 16 are 10 a.m. – 6 p.m.
Beginning Monday, August 6, 2018 Box Office hours will be noon – 6 p.m.
The Box Office window is open two hours prior to each performance.
Group discounts are available for parties of 10 or more by calling (414) 299-4964 or email morganh@skylightmusictheatre.org
One Day Sale
Monday, July 16 is a one day sale for 25% off single adult 'A' level tickets to Hairspray.
Call (414) 291-7800 or visit 158 N. Broadway from 10 a.m. – 6 p.m.
Sale available online at www.skylightmusictheatre.org from 10 a.m. – 11:59 p.m.
Promo code: BEAT25.
Offer only valid July 16. Limit 8 tickets. Not valid on previously purchased tickets. Other restrictions apply.
About Skylight Music Theatre
Skylight Music Theatre's mission since 1959: To bring the full spectrum of music theatre works to a wide and diverse audience in celebration of the musical and theatrical arts and their reflection of the human condition. Skylight presents productions "Skylight Style" – bringing fresh approaches or interesting twists to music theatre works, creating meaningful connections, not only between the characters on stage but with the audience as well. The beautiful, intimate Cabot Theatre allows audiences to feel close to the powerful emotions on stage.
Mentioned in This Press Release
Recent Press Releases by Skylight Music Theatre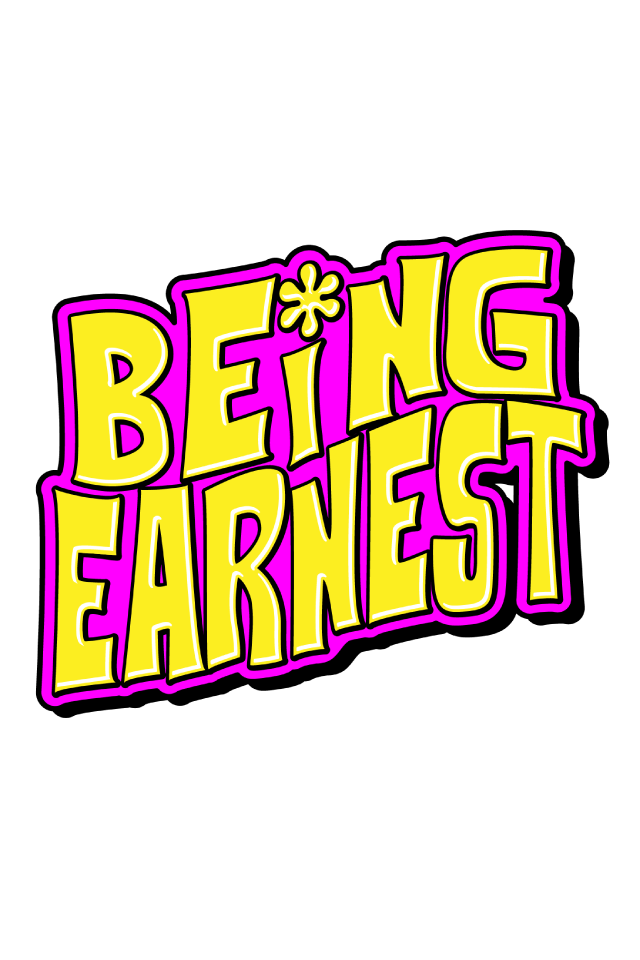 Oct 7th, 2020 by Skylight Music Theatre
Behind-the-Scenes Skylight Social Interview Oct. 13; Live Film Premiere and Talkback in the Cabot Theatre Oct. 17; Musical Available Streaming Online Oct. 16 - Nov. 12, 2020

Aug 31st, 2020 by Skylight Music Theatre
Line-Up Adjusts Productions, Timeline to Present Outstanding Music Theatre while Addressing Safety Measures