Press Release
Record-breaking Milwaukee Film Festival Attendance; 9% Increase to 84,702
The Blood is at the Doorstep wins Allan H. (Bud) and Suzanne L. Selig Audience Award
MILWAUKEE – Wednesday, October 18, 2017 – The 2017 Milwaukee Film Festival, presented by Associated Bank, announces a 9% increase in attendance with 84,072 attendees at this year's event, compared to the 76,899 attendees in 2016. This includes the 9,325 area students who were able to participate through the organization's Education Screenings and Reel Talks programs. The festival also boasted an increase of sold-out screenings, from 87 in 2016 to 101 in 2017.
In addition, the Allan H. (Bud) and Suzanne L. Selig Audience Awards for feature film and short film are announced. The feature award goes to the festival's Centerpiece film The Blood is at the Doorstep, directed by local filmmaker Erik Ljung, and the shorts award goes to The Tables, directed by Jon Bunning. Festival Jury Award winners were announced on October 8th at the festival's annual filmmaker brunch.
2017 ALLAN H. (BUD) AND SUZANNE L. SELIG AUDIENCE AWARD WINNERS
Feature Film
The Blood is at the Doorstep (dir. Erik Ljung)
The Blood is at the Doorstep is a two-time Brico Forward Fund award recipient and screened as this year's Centerpiece film. Following the case and aftermath of the tragic 2014 killing of Dontre Hamilton by a Milwaukee Police Department officer, the film provides intimate access to Dontre's family and the surrounding community as well as the paths their lives take as they mourn Dontre's passing and struggle to make sense of the events that followed.
Short Film
The Tables (dir. Jon Bunning)
The Tables screened as part of the festival's Shorter Is Better program in Shorts: Stranger Than Fiction. The short documentary tells the story of two unassuming ping-pong tables in a New York City park and the wide range of people they bring together.
2017 MILWAUKEE FILM FESTIVAL HIGHLIGHTS
Director Robin Berghaus, producer Kevin McCarthy, and subjects Will Lautzenheiser, Angel Gonzalez, and Steve Delfino were in attendance and participated in a Q&A after the Opening Night film, STUMPED.
Two State of Cinema keynotes were held this year. The first featuring local film critic Matt Mueller (OnMilwaukee) and local filmmaker and Columbia College Chicago faculty member, Dr. Susan Kerns; the second featuring Ann Hornaday, film critic at the Washington Post.
Actor Larenz Tate attended the festival and engaged in a Q&A after a 20th anniversary sold-out screening of Love Jones.
During an Education Screening of the documentary Supergirl, subject Naomi Kutin surprised students with a Q&A.
For the third year, stickers designed by local artists were distributed to audience members as they exited screenings in the Shorter Is Better program.
Following the U.S. Premiere of Schumann's Bar Talks was the Craft of the Cocktail pop-up bar event, featuring concoctions by Bryant's Cocktail Lounge, Goodkind, Dock18 Cocktail Lab, Boone & Crockett, Badger Liquor, Story Hill BKC, Vermuteria 600, and Sprezzatura.
Two Super Secret Members-Only Screenings took place during the festival, both featuring acclaimed filmmaker Agnès Varda and the artist JR's new film Faces Places.
Wyatt Garfield, cinematographer of American Fable, conducted a private Masterclass for local and visiting filmmakers.
Milwaukee Film's first stand-alone VR Gallery featured seven projects and hosted 675 visitors.
Acclaimed ballerina Wendy Whelan participated in a conversation with a group of dancers and invited guests at the Milwaukee Ballet Company, along with engaging in Q&As after screenings of Restless Creature: Wendy Whelan.
The Blood is at the Doorstep sold out two screenings and featured Q&As with director Erik Ljung and subjects Maria Hamilton, Nathaniel Hamilton Sr., Nate Hamilton, and Michael Bell Sr.
The world premieres of two feature films took place during the festival for the films Dear Coward on the Moon (dir. Carol Brandt) in Spotlight Presentations and Civic Art: Four Stories From South Los Angeles (dir. Mark Escribano) in Cream City Cinema.
Milwaukee Film welcomed the Found Footage Festival for the first time, hosted by Joe Pickett and Nick Prueher, commissioning them to create and world premiere their Found Footage: After Dark program.
Nearly 200 filmmakers and guests participated in Q&As in conjunction with their film's screenings.
About Milwaukee Film
Milwaukee Film is a nonprofit arts organization dedicated to entertaining, educating, and engaging our community through cinematic experiences. For more information, visit us online at mkefilm.org.
Facebook: facebook.com/MilwaukeeFilm | Twitter: @mkefilm | Instagram: @mkefilm
About the Milwaukee Film Board of Directors
Milwaukee Film's independent board is made up of the following members: Chris Abele (Past President); John P. Bania; Donna Baumgartner; Karen Ellenbecker; Jeff Fitzsimmons; Alexander P. Fraser (President); Cecelia Gore; Bill Haberman (Past President); Carmen Haberman; Susan Haise; Katie Heil; Patti Keating Kahn; Michael G. Klein; Michael J. Koss Jr.; Tracey L. Klein (Immediate Past President); Kenneth C. Krei; Mary Ann LaBahn; Alexander Lasry; Steve Laughlin (Past President); Emilia Layden; Marianne Lubar; Sara Meaney; Steve Mech; Barry Poltermann; Bob Pothier; John Ridley; Joseph A. Rock; Ramona Rogers-Windsor; Lacey Sadoff; Dave Stamm; Julia Taylor; John Utz. Emeritus members: Tom Barrett, Jacqueline Strayer.
NOTE: This press release was submitted to Urban Milwaukee and was not written by an Urban Milwaukee writer. It has not been verified for its accuracy or completeness.
Mentioned in This Press Release
Recent Press Releases by Milwaukee Film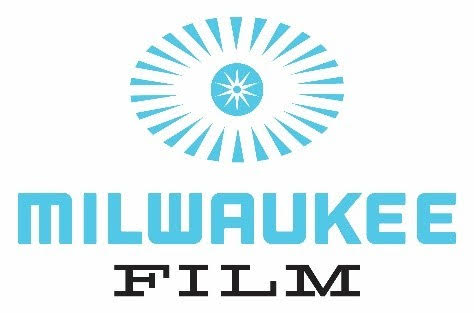 May 10th, 2023 by Milwaukee Film
Milwaukee Film is also pleased to announce the dates for the 16th annual Milwaukee Film Festival, which is set to occur April 11-25, 2024.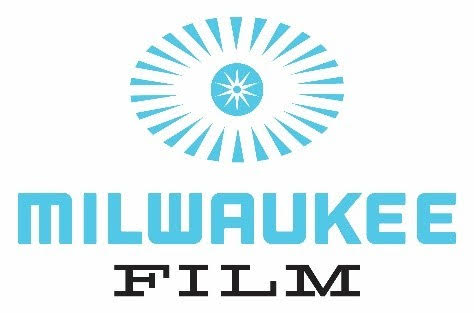 May 9th, 2023 by Milwaukee Film
Gala event to include the film's cast and crew, as well as gay rights leaders from across the state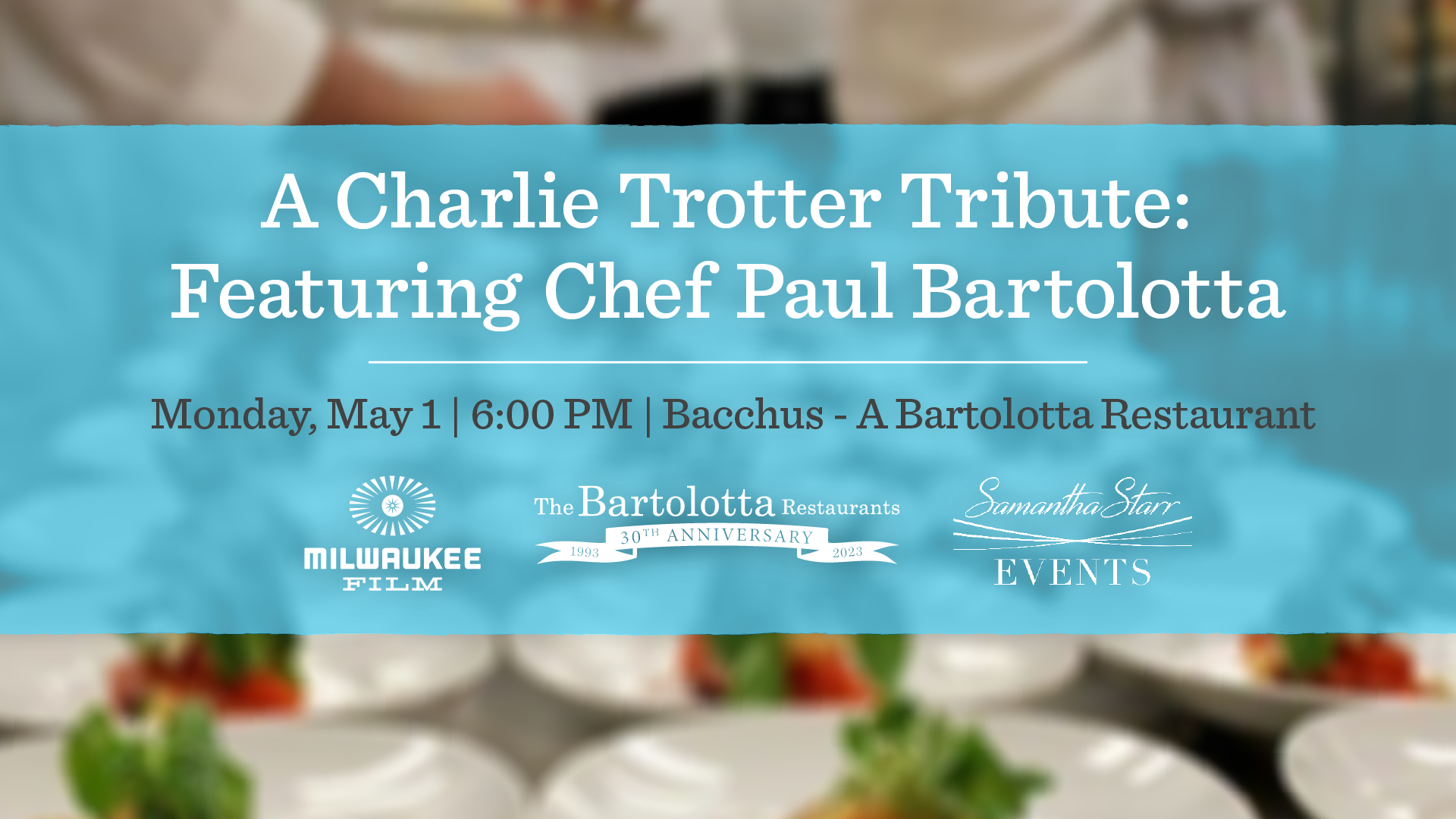 Apr 26th, 2023 by Milwaukee Film
Featuring a five-course meal with five pairings inspired by the film "Love, Charlie: The Rise and Fall of Chef Charlie Trotter," showing at The 2023 Milwaukee Film Festival