Press Release
PrideFest Milwaukee honors our community heroes
Join us FRIDAY for $1 Opening Ceremonies special
Milwaukee, WI – Milwaukee Pride kicks off the 32nd Annual PrideFest Milwaukee opening ceremonies at the Dance Pavilion on Friday, June 7 at 2:30 p.m. The Board of Directors, as well as honored guests, elected officials, award winners and guest speakers, will commemorate this momentous occasion with a special admission offer.
To increase community access to PrideFest Milwaukee, the Milwaukee Pride Board of Directors is offering free admission with a $1 donation per person to the PrideFest Plus One Campaign.  This year's campaign supports the UWM LGBT Resource Center, in honor of the future generation of local LGBTQ leadership.  This limited time offer will only be valid on Friday, June 7 and only between 2:00 p.m. and 4:00 p.m.
"In this landmark year for the LGBTQ community, we want everyone to join us for our Opening Ceremonies," said Michail Takach, vice president of communications. "We hope to remove economic barriers to PrideFest, in ways that are meaningful for the community and responsible for the festival."
Presenting the 2019 Pride Awards
This year's nominees include:
Individual:  Elle Halo, award-winning community health champion, activist, navigator, writer and performer, whose relentless fight for local transgender, non-binary and gender non-conforming people invokes the revolutionary spirit of Stonewall itself;
Ally:  Karen Dettmer of the City of Milwaukee, who advocated for the Rainbow Crosswalks Initiative, overcame bureaucractic red tape and roadblocks, and ultimately implemented the city's first permanent, visible monument for LGBTQ people;
Organization:  Bi+ Pride Milwaukee, for restoring the long-silent "B" to the local LGBTQ community through online awareness campaigns, outreach events and social outings that support bisexual identity;
Valor:  Nat Werth of Sheboygan, whose high school silenced his valedictorian graduation speech for containing LGBTQ content;
Legacy:  Mark Mariucci, 25-year publisher of QUEST magazine and former owner of ZA's Videobar in Green Bay, for his lifetime commitment to the Wisconsin LGBTQ community.
The Pride Awards are produced by C3 Designs, the official jeweler of PrideFest Milwaukee.
Please join us in celebrating these community heroes – and launching an exciting weekend of friends, family and fun at PrideFest Milwaukee 2019!
As a non-profit event, PrideFest Milwaukee relies heavily on ticket revenue to secure its future. However, the festival has offered a number of reduced or free admission programs this year, including:
Donating 1,000 tickets to Wisconsin gay-straight alliances, to ensure LGBTQ youth can participate free of charge;
Offering a Proud Pioneers discount to seniors aged 65 or older ($5 admission before 5 p.m. daily;)
Providing active and veteran military complimentary admission for themselves and a plus one, all weekend long;
Supporting the Fests Feed Milwaukee annual food drive, benefitting ARCW food pantry, which offers a buy one, get one ticket in exchange for 4 non-perishable canned goods.
About the Pride Awards
In honor of PrideFest's 20th Anniversary in 2007, the Board of Directors created a new community recognition program, the Pride Awards.
The Pride Award is presented by consent of the board of directors in recognition of individuals, organizations, and corporations for significant achievement towards the advance of the LGBTQ struggle for equality. It may be awarded to individuals, for philanthropy, outstanding leadership, and volunteerism; to organizations, for their contributions to the betterment of LGBTQ life; and to allies, for their long-term political, financial or social support of the LGBTQ community.
In 2017, the Pride Awards were expanded to include the Valor Award, recognizing LGBTQ youth leaders who have overcome great challenges to be their best, true and most authentic selves; and the Legacy Award, which honors a long-time LGBTQ leader whose priceless contributions to our community cannot be overstated.
Executed in sterling silver and enamel, the medal depicts three symbolic elements: the pink triangle supported by hands and six pillars. Each pillar has an enamel center representing the LGBT rainbow colors.
Festival information
PrideFest Milwaukee 2019 features Kim Petras, Greyson Chance, Dragapalooza! (featuring Trixie Mattel) and over 120 acts on eight stages.
Four-day weekend passes to PrideFest Milwaukee 2019 include access to all shows, on all stages, all weekend long!  Buy yours for just $40 through June 5. Single day and VIP tickets are also available.  Get tickets now.
Don't forget to Give Plus One (or any dollar amount) to protect and support our next generation of LGBTQ leaders via UWM LGBT Resource Center. Your dollars will make an immediate impact in the local community.
As an all-volunteer organization, we strongly believe in service to the community.  Earn FREE admission to PrideFest Milwaukee — by contributing as a festival volunteer!  All volunteers receive a free day pass, meal tickets and t-shirts.  Sign up today at pridefest.com.  To honor the ultimate community service, all active and veteran military receive complimentary weekend admission with proof of military status.
We are honored to partner with the Milwaukee Pride Parade to create a safe, meaningful and memorable weekend experience for all of Milwaukee.
About Milwaukee Pride
The mission of Milwaukee Pride, Inc., is:
to educate both the general community and the Lesbian, Gay, Bisexual, Transgender & Queer (LGBTQ) communities about needs, issues and various aspects of the LGBTQ culture;
to provide a forum to celebrate the history and accomplishments of LGBTQ people;
to create an environment for networking and outreach for services and community opportunities for LGBTQ people and their families and friends; and
any other activities exclusively for charitable, educational, and research purposes, including, for such purposes, the making of distributions to organizations that qualify as exempt organizations under section 501(c)3 of the Internal Revenue Code, or the corresponding section of any future federal tax code.
Mentioned in This Press Release
Recent Press Releases by PrideFest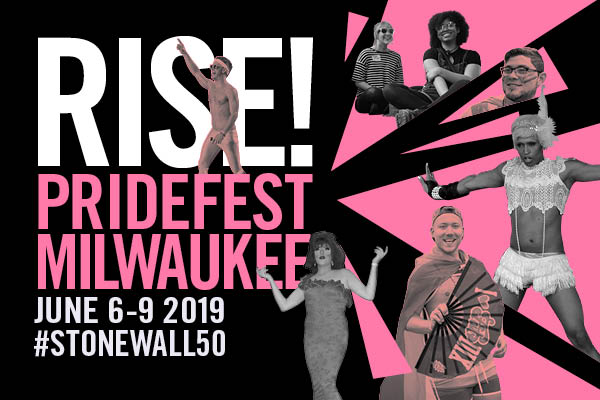 May 17th, 2019 by PrideFest
Book 4-day weekend passes for just $40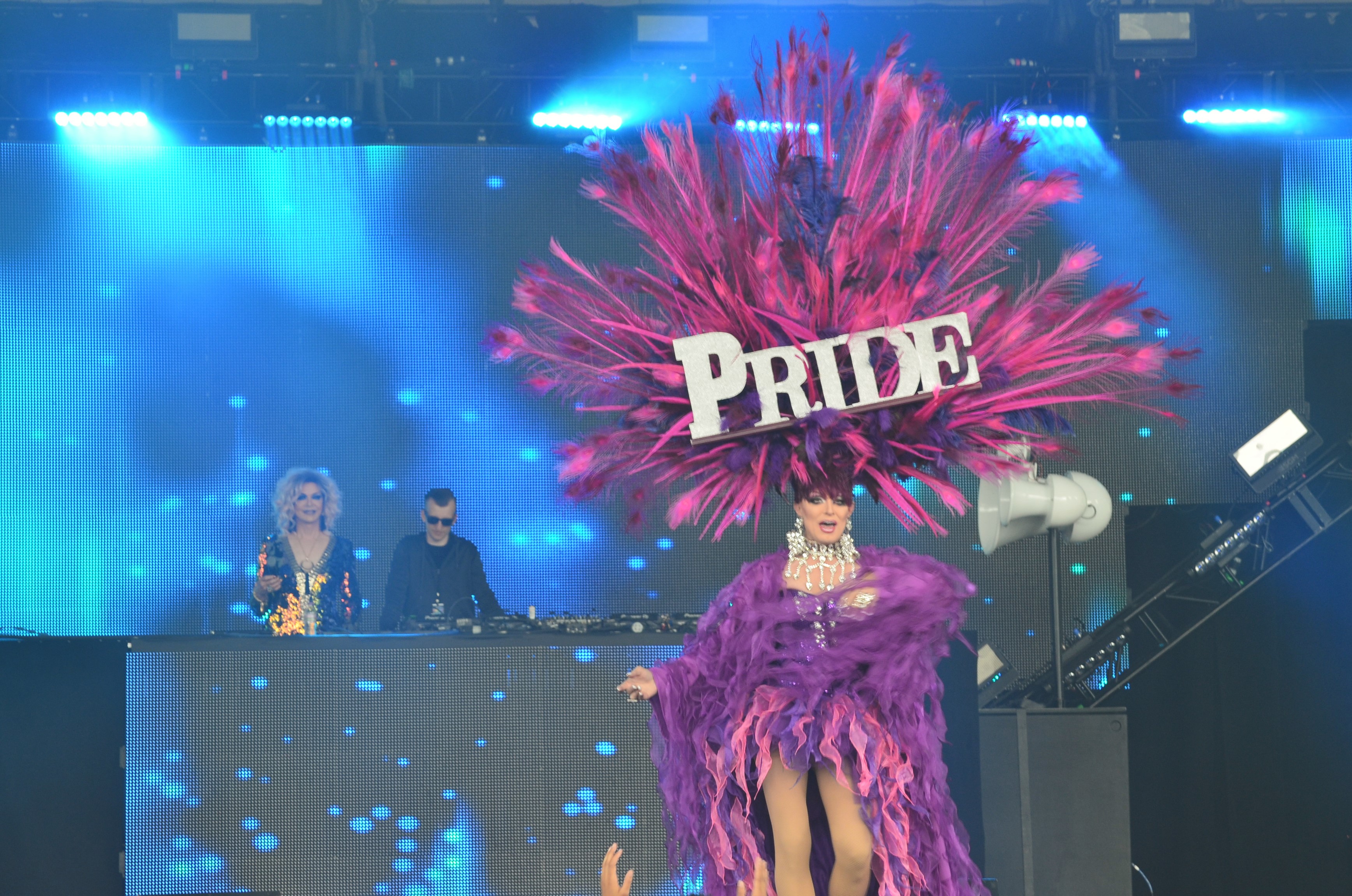 Jun 12th, 2018 by PrideFest
All-volunteer team delivers largest LGBTQ event in Wisconsin history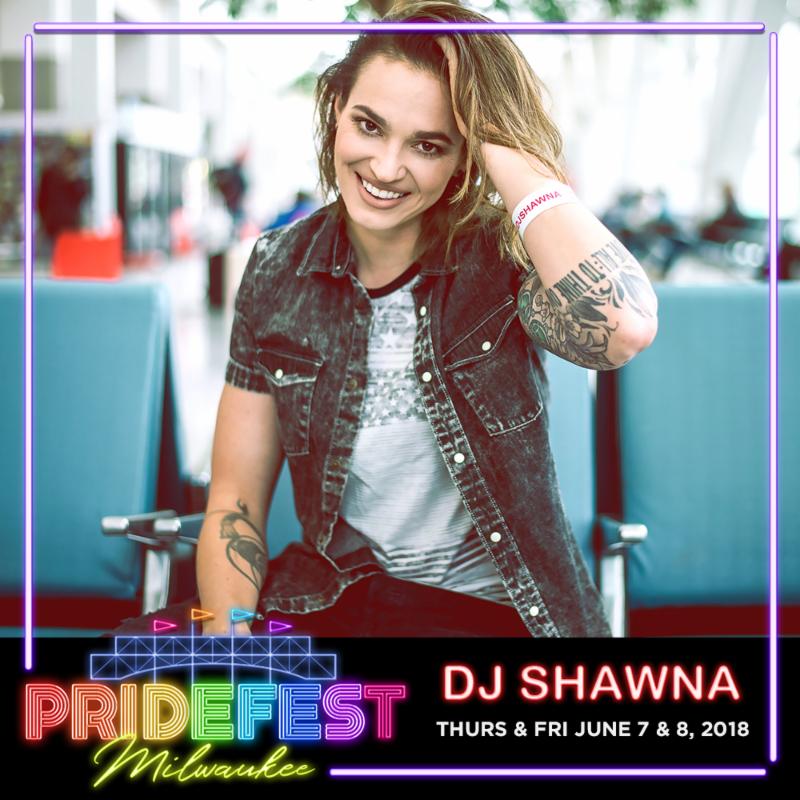 Jun 7th, 2018 by PrideFest
Tonight's launch party welcomes favorite DJs, dancers, artists & more!