Press Release
PrideFest Milwaukee 2019: the countdown is on!
Book 4-day weekend passes for just $40
Milwaukee, WI –  In just three weeks, PrideFest Milwaukee kicks off the summer festival season with a four-day weekend celebration of LGBTQ history and heritage.  This year's line-up includes Kim Petras, Greyson Chance, Dragapalooza! (featuring Trixie Mattel) and over 100 LGBTQ artists on eight stages.
Burlesque, fire dancers, fashion and drag shows at the Dance Pavilion, which also features over two dozen global, regional and local DJs on Wisconsin's largest dance floor;
Diverse and dynamic talent, reflecting our full community spectrum, on the Miller Lite Mainstage;
Hip-hop, spoken word, stand-up comics and the best female musicians in Wisconsin at the Wom!nz Spot Lounge & Cafe;
Comedy, cabaret and theatrical productions on the Rainbow Stage, including a live stage performance of Hedwig and the Angry Inch;
Magicians, mermaids, living statues and story hour at the Children's Stage;
Kiki balls, karaoke and dance parties at our age-restricted Youth Area;
Adults-only merchants, workshops, and presentations at our new Red Light District space;
Film screenings, critical conversations and community connections at the Stonewall Stage;
Fun fitness activities all weekend long at PrideFit, the South End Sports Zone and the PrideFest Milwaukee Open Grass Volleyball Tournament.
PrideFest is proud to present the 2nd Annual Ride with Pride, the nation's largest LGBTQ-themed motorcycle run, happening on Saturday, June 8, along with the 1st Annual Bicycle Pride Ride & Rally.
This year's festival theme, "RISE!," honors the 50th anniversary of the Stonewall Riots of 1969, where LGBTQ liberation and pride were born. The festival celebrates the pioneers who rose up against violence, discrimination and exclusion despite impossible odds. The Wisconsin LGBTQ History Project, an education program of Milwaukee Pride, will showcase Stonewall's impact at the History Building.
"We recognize that today's pride movement was born from the resilience and resistance of yesterday's queer, trans and gender non-conforming people of color," said Michail Takach, vice president of communications. "PrideFest 2019 needs to be both a celebration of our past and a call to action for our future. Our national landscape is darkening. This is a time for local LGBTQ heroes to rise."
PrideFest will host a free
QTPOC Pride Social
on Saturday, June 8, and memorial moments are scheduled throughout the weekend. To eliminate economic barriers for LGBTQ youth, the festival is donating 1,000 tickets to Wisconsin Gay-Straight Alliances. PrideFest has also introduced a Proud Pioneers discount for seniors aged 65 or older: admission is just $5 before 5 p.m. daily.
PrideFest's Plus One Campaign supports the UWM LGBT Resource Center. By adding $1 (or any dollar amount) to ticket purchases, festival visitors can support the next generation of local LGBTQ leadership. The award-winning Resource Center, producers of the Annual UWM Drag Show, provides comprehensive support to UWM students that drive inclusion, empowerment and community activism.
In partnership with the Milwaukee Pride Parade, PrideFest has also introduced new hours for 2019. For nearly 20 years, guests and volunteers had to choose between attending the Milwaukee Pride Parade or attending PrideFest. This year, the festival will open at 4 p.m. on Sunday to allow the entire community to come together as one in Walker's Point.
"Our festival has evolved and grown the past few years," said Wes Shaver, president of Milwaukee Pride, Inc. "Although we successfully introduced Thursday programming last year, we've seen an ongoing decline in Sunday attendance. We chose to reduce Sunday hours to put our resources where they're most needed."
"I believe it's important that we understand and support our community as it changes. The Milwaukee Pride Parade organizers and businesses of Walker's Point have created a wonderful Sunday experience – from brunches to bar crawls, from fantastic entertainment to family reunions. We need to embrace unity during PrideFest weekend — not compete or create hard choices for each other."
"Our 2019 schedule allows for increased tourism to Milwaukee, while supporting the work and growth that's happening year-round outside our festival gates."
PrideFest Milwaukee 2019 is held at Henry W. Maier Festival Park. Tickets and entertainment schedules are available at pridefest.com.
PrideFest Milwaukee is the world's largest LGBTQ pride festival staffed entirely by volunteers. Join us as a PrideFest volunteer this year — and be part of a historic community experience!
About Milwaukee Pride
The mission of Milwaukee Pride, Inc., is:
to educate both the general public and local lesbian, gay, bisexual, transgender and queer (LGBTQ) people about LGBTQ culture, current events and community concerns;
to provide a regional forum to celebrate the history, heritage and accomplishments of LGBTQ people;
to create an environment for advocacy, networking, outreach, support services and leadership opportunities for LGBTQ people, their families and friends; and
any other activities exclusively for charitable, educational, and research purposes, including, for such purposes, the making of distributions to organizations that qualify as exempt organizations under section 501(c)3 of the Internal Revenue Code, or the corresponding section of any future federal tax code.
Mentioned in This Press Release
Recent Press Releases by PrideFest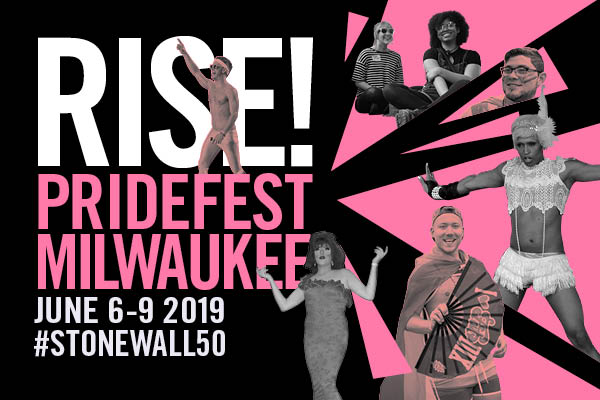 Jun 4th, 2019 by PrideFest
Join us FRIDAY for $1 Opening Ceremonies special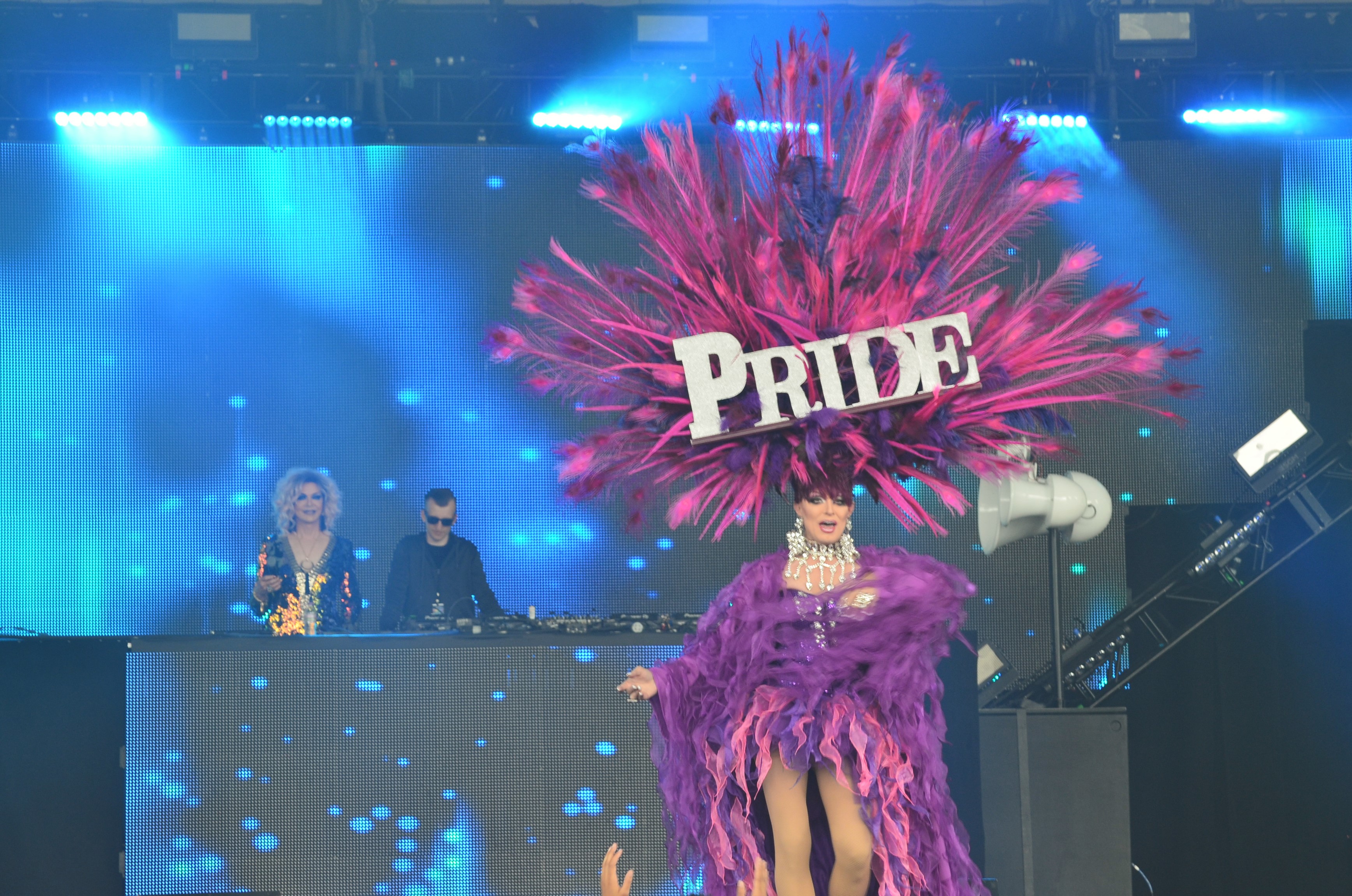 Jun 12th, 2018 by PrideFest
All-volunteer team delivers largest LGBTQ event in Wisconsin history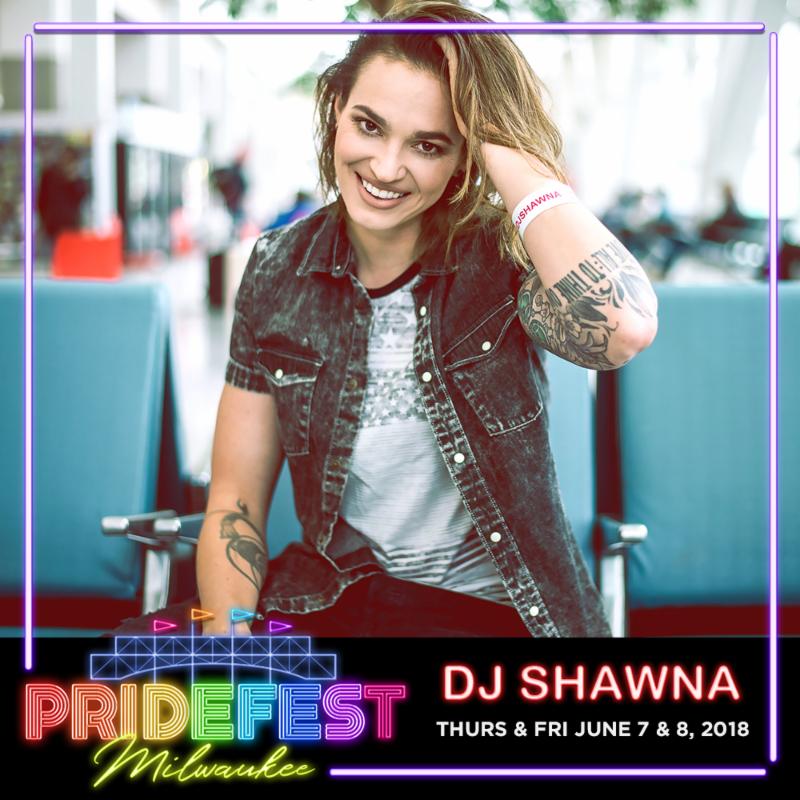 Jun 7th, 2018 by PrideFest
Tonight's launch party welcomes favorite DJs, dancers, artists & more!