Press Release
Present Music Brings Contemporary Music to Milwaukee and the World for 35 Years
2016-17 Season Announcement
(Milwaukee, Wis.) Present Music's Artistic Director, Kevin Stalheim, has brought engaging, exciting and challenging new music to Milwaukee for 34 years. These important and invigorating commissions have gone on from Milwaukee to be heard across the world. Through his vision and dedication, and through the support of our community, Present Music is pleased to announce the 35th season program.
"Present Music's 35th season is full of premieres and collaborations. You will hear sounds both new and ancient while roaming through the Milwaukee Public Museum. We will sync up new music with the Milwaukee Art Museum's intriguing Haunted Screens special exhibit. And we'll spice up our annual Thanksgiving concert with a world premiere and an audience surrounding mass flute ensemble.  It's our 35th season and we're pulling out all the stops," states Stalheim.
Made for Milwaukee
Saturday, September 3, 2016 at 7:30 pm
Helene Zelazo Center for the Performing Arts, 2419 E. Kenwood Blvd., Milwaukee
For 35 years, Present Music has brought ground-breaking and wildly unique music to Milwaukee. Made for Milwaukee is a celebration of history-making commissions that were premiered to the world right here in our city by Milwaukee musicians. This concert will revisit old friends like Michael Torke, Kamran Ince, Jerome Kitzke and Sean Friar while ushering in the new with a world premiere by Ryan Carter. Present Music is just getting started. Hang on for this beautiful and mind-blowing ride.
Pieces
Angst, Horror & Fun
Friday, October 21, 2016
Part 1 6:30 pm – special exhibit and music in the galleries
Part 2 8 pm – Nosferatu
Milwaukee Art Museum, 700 N. Art Museum Dr., Milwaukee
Tread softly into the night and immerse yourself into a horrifically delightful experience with Present Music, Milwaukee's devilishly dark and devious new music pioneers. Angst, Horror & Fun, in no particular order, will bring silent horror movies from a time gone by back to life right before your widening eyes. Walk the halls of MAM's presentation of Haunted Screens: German Cinema in the 1920s….was that footsteps you just heard? Keep your wits about you and throw an occasional glance over your shoulder for Nosferatu lurking in the shadows.
Pieces
Thanksgiving
Sunday, November 20, 2016 at 5:00 pm
Cathedral of St. John the Evangelist, 812 N Jackson St, Milwaukee
Present Music's annual Thanksgiving concert melds tradition with the best of what's new and inspiring. Uplift your soul with the all-encompassing Hearing Voices vocal ensemble while being enveloped in the burgeoning sound of flutes en mass spread throughout the Cathedral. Be present at this Thanksgiving concert for a world premiere performance and, as tradition dictates, opening and closing ceremonies by the Bucks Native American Singing and Drumming Group. Join hands for the Friendship Dance and continue your journey with Present Music.
Pieces
In the Chamber (four locations/dates – same program)
Thursday, February 16, 2017 at 7:30 pm
Location tbd
Friday, February 17, 2017 at 11:00 am
Villa Terrace Decorative Arts Museum
2220 N. Terrace Ave., Milwaukee
Saturday, February 18, 2017 at 7:30 pm
Marine Terminal Lofts in the home of Tim and Sue Frautschi
Sunday, February 19, 2017 at 3 pm
Location tbd
Present Music's In the Chamber concerts take the audience deep into the heart of contemporary music. Building on the intimate intensity only experienced when a secret path becomes illuminated and the music leads you into the unknown. Expand your horizon and open yourself to the magnificently energetic works of Donnacha Dennehy, the ambitious Texu Kim and the introspective works of Hannah Lash. Listen with all your senses and welcome in a new way to feel music, to enjoy music and to be.
Pieces by:
Time, Nature, Culture, Sound
Saturday April 29, 2017 at 7 pm
Milwaukee Public Museum, 800 W. Wells St., Milwaukee
If these walls could talk, they would sing. Time, Nature, Culture, Sound at the Milwaukee Public Museum finds its life and music through stones and bones and, sorrowful yet triumphant song of whales, and the imaginative, ultra-delicate call of butterflies. Interpret the world through the eyes and ears of our ancient ancestors and listen for the simple beauty in a conch shell, in the history of the earth itself. All the residual sounds of Old Milwaukee still resonate within our city today.
Pieces
John Cage – Litany for the Whale and Child of Tree
Boundaries
Friday, June 2, 2017 at 6 pm and 9 pm
Wherehouse, 818 S. Water St., Milwaukee
How far is far enough and how will one ever know? Boundaries pushes Present Music to the limit on this bumpy and bountiful adventure known as contemporary music. Special guest musician and jazz superstar, Steve Lehman, will join pianist and composer, Cory Smythe for a premiere performance. Take one step further and cross the line into a bold, new world with Present Music as your guide.
Pieces
Cory Smythe – premiere
Ornette Coleman quartet
String Quartet by Steve Lehman
Season Subscriptions
Present Music 2016-17 season subscriptions are now available online, by phone at (414) 271-0711 or by mail-in form. Subscriber benefits include exclusive invites to special events, better prices for better seats, free transferable ticket vouchers, free ticket exchanges and 25% off additional single ticket purchases.
Best All 6: $185
Best Flex 8: $246
Best Pick 4: $125
Good All 6: $125
Good Flex 8: $165
Good Pick 4: $85
Present Music is Milwaukee's internationally acclaimed new music ensemble. Celebrating 35 years of new music, Present Music commissions, performs, records, and tours the music of living composers. In the past quarter century, more than 55 new works, by composers from around the world, have come into existence because of Present Music. Founded by Kevin Stalheim, Present Music works closely with many of the world's most exciting and significant composers while supporting the talents of emerging voices. It nurtures the next generation of composers through its education program, the Creation Project.
Present Music is a member of the United Performing Arts Fund, which provides major financial support. This season is supported by a grant from the Wisconsin Arts Board with funds from the State of Wisconsin and the National Endowment for the Arts. Additional support provided by CAMPAC and by the generosity of foundations, corporations and individuals. PM has won the ASCAP/Chamber Music America's Adventurous Programming Award an unprecedented six times and can be heard on nine compact disk recordings on the Argo, Albany, Aoede, Northeastern, Naxos and Innova labels. Present Music engages artists and audiences in imaginative and provocative experiences with new music through ensemble performance, education and commissioning.
Mentioned in This Press Release
Recent Press Releases by Present Music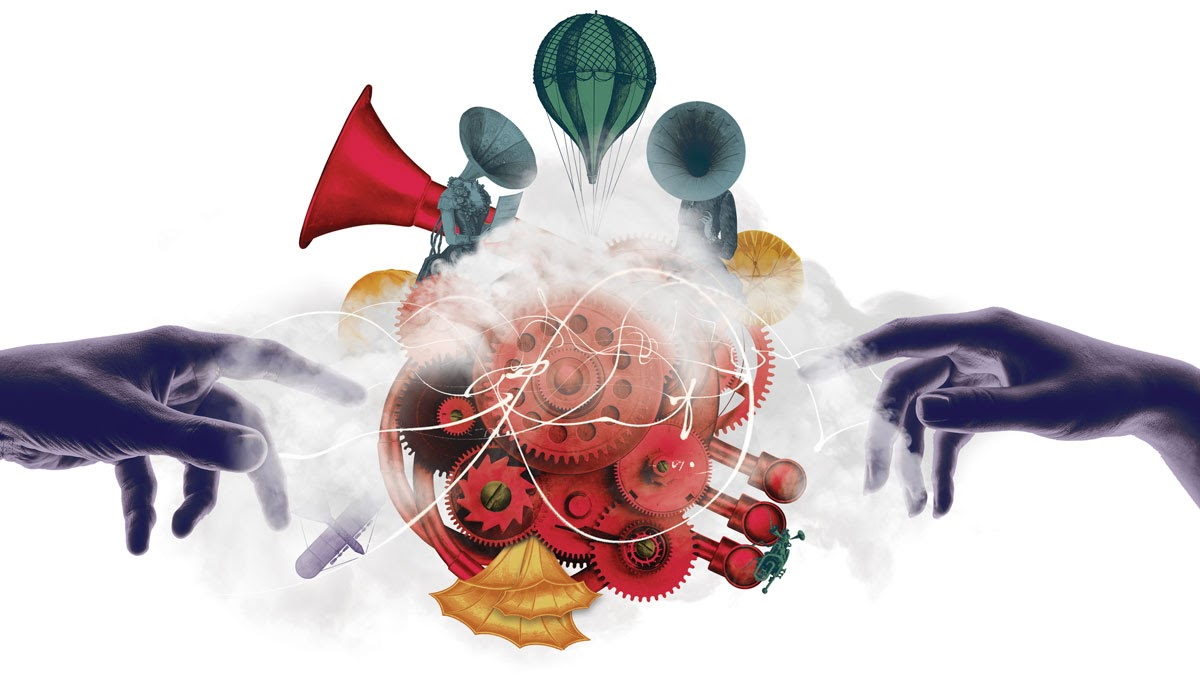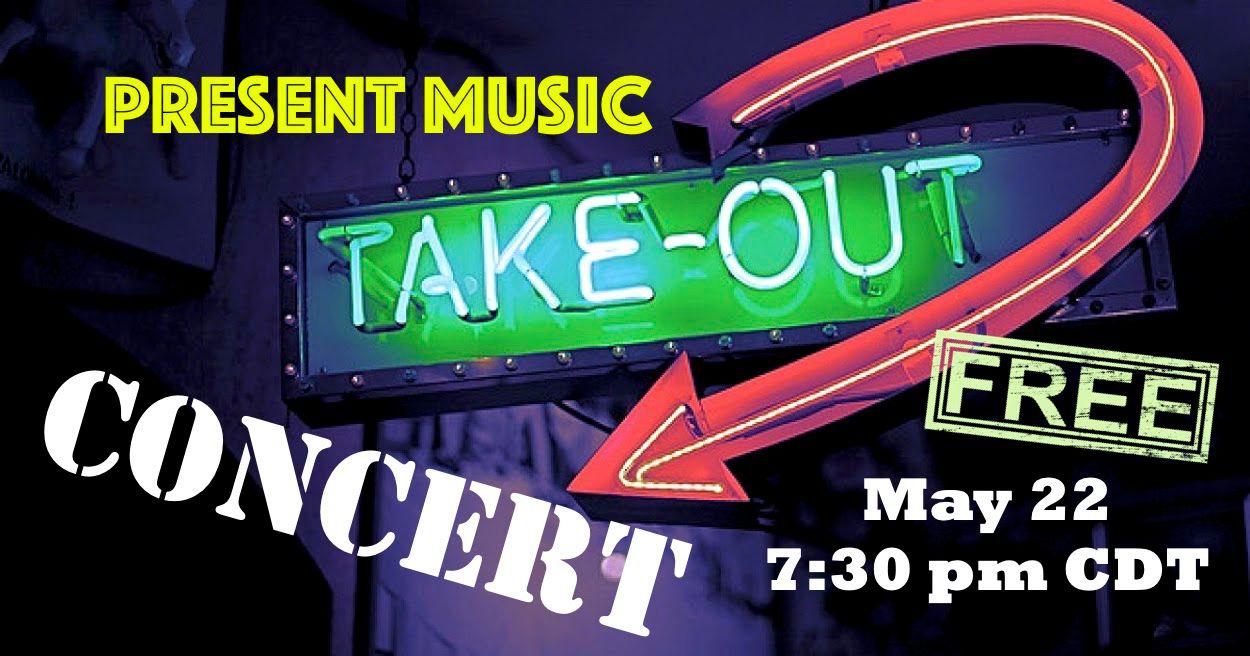 Oct 14th, 2019 by Present Music
Sunday, November 17, 2019 - 5pm. Cathedral of St. John the Evangelist