Press Release
Opera and Ballet unite on one stage with the brightest stars in THE MERRY WIDOW
October 20 (7:30 PM) & 22 (2:30PM), 2017 | Uihlein Hall, Marcus Center for the Performing Arts
MILWAUKEE, Wis.—AUGUST 22, 2017— The Florentine Opera begins its 84th Season with the world-class fun of Franz Lehar's Viennese Operetta The Merry Widow in collaboration with The Milwaukee Ballet. This production features the most celebrated singers creating opera today along with the dancers and orchestra of the Milwaukee Ballet Company.
THE OPERA STORY IN BRIEF
The wealthy widow Hanna Glawari delights in her life in Paris as suitors vie for her favor. The Merry Widow is filled with beautiful and soaring music–including well-recognized waltzes and one of the most famous can-can scenes in opera.
Performances will be held at the Marcus Center in Uihlein Hall. This production, including lavish sets and costumes from Utah Opera, makes its triumphant return to the Marcus Centers Uihlein Hall stage, for two nights only, for the first time in 10 years.
WHY YOUR AUDIENCE WILL CARE
This family-friendly music theatre experience will combine the best singers, dancers, choreographers and musicians to deliver an opulent production of one of the world's favorite and most beautiful operettas.
The Merry Widow will feature the return of internationally acclaimed soprano and Milwaukee favorite Alyson Cambridge (Alyson has performed with the Florentine and at the Sharon Lynne Wilson Center), a cast of world class singing actors, opulent sets and costumes, dancers of the Milwaukee Ballet on stage with choreography by Petr Zahradnicek (of Milwaukee Ballet) with music by the Milwaukee Ballet Orchestra.
WHAT'S THE STORY
Collaboration with the Marcus Center, Milwaukee Ballet Company, and the Florentine Opera Company for the production of The Merry Widow
Lyric Opera favorites on the Florentine Opera stage (soprano Alyson Cambridge, baritone Corey McKern, tenor Rodell Rosel)
ARTS BRIDGE (October 27, 2017 at 7:30pm) – The Merry Widow kicks-off the Arts Bridge project. It's a unique collaboration between Milwaukee Ballet, Florentine Opera, and Marcus Center, showcasing a centennial celebration of music and dance contributions. Learn more
On soprano Alyson Cambridge:
"a powerful and clear voice"
– The New York Times

"radiant, vocally assured, dramatically subtle and compelling, and artistically imaginative"
– The Washington Post
PRE-OPERA EVENTS
Meet The Artists, a Florentine 'Off Stage' party – Thursday, OCTOBER 12, 2017 at 5:30pm
The Florentine Opera is partnering with the new FUEL Café in Walker's Point to introduce the cast and performance partners.Enjoy a beverage, hear selections from the opera performed live, and meet the cast/dancers/creative team. Learn more
Friday, October 20, 2017 at 6:30pm -and- Sunday, October 22, 2017 at 1:30pm
Talk Opera Learn more about The Merry Widow in-depth, one hour before curtain prior to each mainstage performance for all ticket holders – in the Anello Atrium of the Marcus Center with professor Timothy Sterner Miller of UW-Milwaukee.
More information about the production, the artists, events and the Florentine Opera's 2017-2018 season is available at www.florentineopera.org.
PERFORMANCE INFORMATION
WHAT: Franz Lehar's THE MERRY WIDOW

WHEN:  Friday, October 20, 2017 @ 7:30 PM
Sunday, October 22, 2017 @ 2:30 PM
WHERE: Uihlein Hall, Marcus Center for the Performing Arts
             929 N Water Street, Milwaukee, WI 53202
RETURNING FAVORITES:
–        Acclaimed soprano Alyson Cambridge (her 3rd production with the company – La Bohème 2014, Madama Butterfly2015) returns to the Florentine stage in her role debut as Hanna Glawari.
–        Baritone and Florentine favorite baritone Corey McKern (his 4th production with the company – La Bohème 2014, Elixir of Love 2015, Die Fledermaus 2016) returns in the role of Danilo
–        Bass-baritone Jamie Offenbach, making his return (his 5th production – Aida 2006, Capuletti e i Montecchi 2008, Elmer Gantry 2010, Albert Herring 2013) to the Florentine as Baron Zeta.
–        Tenor Rodell Rosel, making his return (his 4th production – The Magic Flute 2009, Susanna 2012, Albert Herring 2013) to the Florentine as Njegus.
NOTABLE DEBUTS:
– Tenor Cody Austin makes his Florentine debut as Camille.
– Soprano Stacy Dove makes her Florentine debut as Valencienne.
CREATIVE TEAM:
William Florescu Director
Joseph Rescigno Conductor
Petr Zahradnicek Choreographer
Don Darnutzer Lighting Designer
ARTIST INFORMATION / INTERVIEWS:
For additional artist biography information, schedule an interview, or attend a rehearsal, please contact Danielle Chaviano, by telephone at 414/291.5700 ext 221, or via email at dchaviano@florentineopera.org.
TICKETS / SEASON SUBSCRIPTION, FAMILY-FRIENDLY PACKAGES AND MORE:
Subscriptions to the Florentine Opera's 2017-2018 season range in price from $80 to $425. Single tickets start at just $38. For more information on ordering your tickets, visit www.florentineopera.org or call 414-292-5700 ext. 224.
FAMILY BOGO OFFER
Introduce the next generation to the beauty of opera with this family-friendly production! Receive one free ticket for children ages 10-18 with the purchase of one full-price adult ticket. Use the offer code FAMILYBOGO. Call-in offer only, (414) 291-5700 ext. 224.
Not available for tier 1 seats (box section). Cannot be combined with other offers.
THE FLORENTINE OPERA COMPANY
84 years of world-class opera in Milwaukee!
Grammy Award® winning. Three times.
The Florentine Opera Company's productions reflect the highest musical and theatrical standards, while supporting community and educational programs. As a leader in Wisconsin's art community and the nation's sixth-oldest opera company, the Florentine Opera seeks to establish a significant presence in the cultural, educational and civic life of the state of Wisconsin and beyond. The Florentine provides vital arts education experiences for children, nurtures new audiences, and expands cultural horizons for the next generation. The Florentine Opera is a cornerstone member organization of the United Performing Arts Fund and receives funds from Milwaukee County and the State of Wisconsin (with support from the National Endowment for the Arts), as well as corporations, foundations and individuals. The Florentine Opera Company is an organizational member of OPERA America.
Mentioned in This Press Release
Recent Press Releases by Florentine Opera Company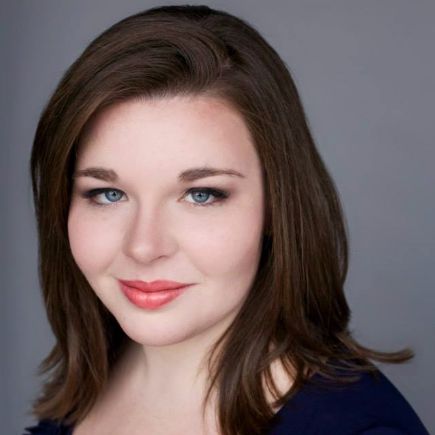 Aug 28th, 2019 by Florentine Opera Company
Soprano Kathryn Henry, mezzo-soprano Meghan Folkerts, tenor Luke Selker and baritone Samuel James Dewese.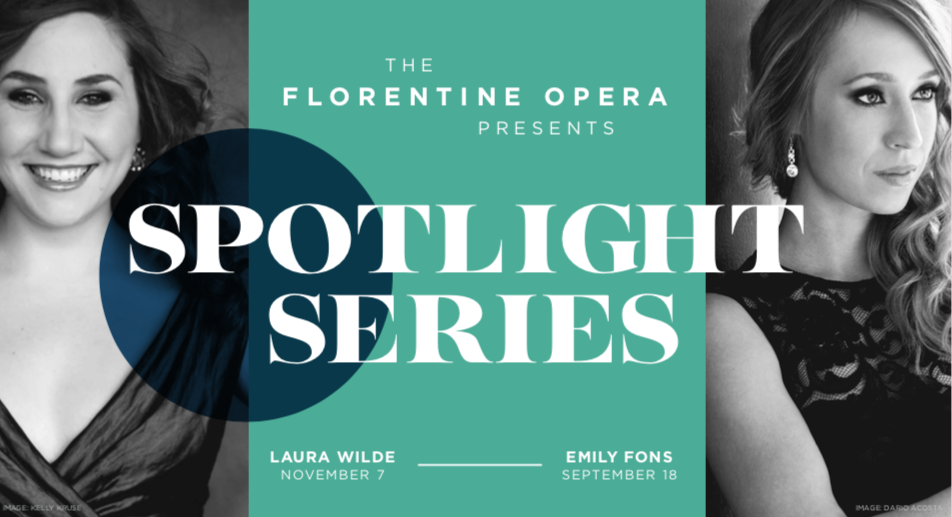 Aug 14th, 2019 by Florentine Opera Company
Equal parts performance and socializing, our Spotlight Series recitals take place in different venues around town.