Press Release
NEWaukee Hosts Second Annual Eastside Music Tour Presented by Associated Bank
NEWaukee hosts the Second Annual Eastside Music Tour Presented by Associated Bank located on Brady Street, on Saturday March 1, 2014 from 4p.m. - 11p.m.
NEWaukee hosts the Second Annual Eastside Music Tour Presented by Associated Bank located on Brady Street, on Saturday March 1, 2014 from 4p.m. – 11p.m.
NEWaukee and Brady Street Business Improvement District #11 are excited to again host the second annual "Eastside Music Tour presented by Associated Bank" on Brady Street, which spotlights the local Milwaukee music scene as well as other regional and national acts. The event will feature over 70 musical acts in 30 different locations. The tour showcases a variety of singer-songwriters, DJs, and bands in various Brady Street coffee shops, boutiques, restaurants and bars. There will also be a complimentary trolley shuttle running throughout the tour. The heated All-Access Tent presented by Hi-Hat will be located on Arlington Street.
Attendees can look forward to live performances in venues including Casablanca, Art Smart's Dart Mart, Cempazuchi, Dragonfly, Exclusive Company, Gloriosos, Club Brady, Roman Coin, and many others. Local talent includes Alto's, Shoot Down the Moon, Soul Low, Kane Place Record Club, Hugh Robert Masterson, Fever Marlene, WHY? and many other local and regional musicians. More headliners to be announced soon.
"The Second Annual Eastside Music Tour is a perfect example of a multiple win event. Every musical act receives reimbursement, the small businesses of Brady Street see an increase in customers and a donation is made to the Brady Area Foundation For Art and Education," said Jeremy Fojut, Chief Idea Officer of NEWaukee. "The return on the community is undeniable, proving the need for a greater investment in the arts and music."
There are two separate packages available for purchase. The first 500 people to purchase general admission tickets will receive a fanny pack for 15 dollars. The first 500 to purchase All Access package will receive music tour t-shirt (art direction and design by Fred Gillich of Too Much Rock for One Hand) and entry into the Hi-Hat/88.9 All-Access Tent and All Access Casablanca venue for $25. For more information on the event and to purchase tickets, please visit www.EastsideMusicTour.com.
Eastside Music Tour Sponsors
Associated Bank, Tap Milwaukee, K Nation, Pabst Blue Ribbon, Gruber Law Offices, 91.7WMSE, 88.9 Radio Milwaukee, Shepherd Express, OnMilwaukee.com, Majic Enterprises, Urban Milwaukee, Brady Street BID #11, and the United Performing Arts Fund.
ABOUT NEWAUKEE
NEWaukee is a social architecture firm that specializes in building brand loyalty between customers, employees and the community. Through a unique process that combines the increase of information access and the creative of disruptive collisions, NEWaukee has built a following of over 166,000 subscribers. This movement inspires and activates Milwaukee's true potential creating a better city for future generations. For more information about NEWaukee, please visit: www.newaukee.com
Mentioned in This Press Release
Recent Press Releases by Press Release Nov 18th, 2019 by Press Release
Artists, crafters, and gifters will offer something for everyone with thousands of unique holiday gift items all priced to save you money.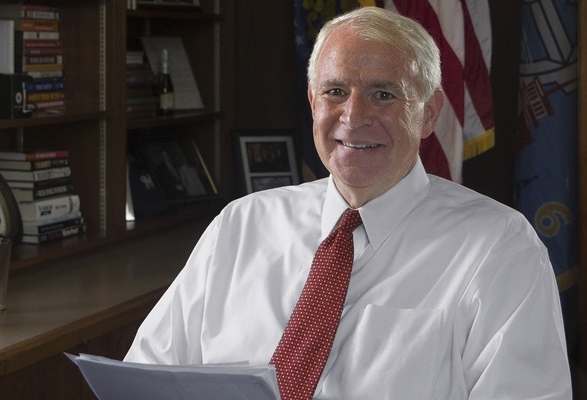 Nov 15th, 2019 by Press Release
Statement by Patrick Guarasci, Senior Advisor at Barrett for Milwaukee Nov 13th, 2019 by Press Release
Former contributor to Cracked.com, Kimmy also wrote a regular column reviewing terrible horror films for Horrorhomework.com, aptly titled Kimmy Karnage's Turds of Terror.