Press Release
NAIOP and NEWaukee Present Inaugural Empty Storefronts Conference
Rethinking Value, Utility and Innovation in Retail Frontage Real Estate
NAIOP, the Commercial Real Estate Development Association, Wisconsin Chapter and NEWaukee, a Milwaukee-based social architecture firm, present the inaugural Empty Storefronts Conference (ESC) to be held within six different business districts throughout Milwaukee on Monday, June 1, 2015 from 8 a.m. to 5 p.m.
This day-long conference focuses on holistic solutions, national trends and success stories that fill vacant storefronts. The ESC features national and local speakers to address the common issues business districts face in filling their street level retail space. The conference attendees explore these topics by traversing the city and exploring currently vacant storefronts within six neighborhoods of Milwaukee.
"For years, NEWaukee has created signature experiences for local businesses and business improvement districts," explains Jeremy Fojut, chief idea officer at NEWaukee. "The programs draw large audiences and impact the local economy in temporal, but meaningful way.
We often hear, 'Wouldn't it be great if these programs could fill the vacancies long term?' Thus, with our amazing partner NAIOP, we aim to explore what can be done beyond a one-off event or a regular program to revitalize neighborhoods and recharge empty storefronts with new life."
The Empty Storefronts Conference showcases the following themes and speakers:
The Impact Empty Storefronts Have on Communities, by Errin Welty of Wisconsin Economic Development Corporation and and Amy Greil of UW-Extension
Micro-lending for Your Small Business, Lauren Stinson, from Kiva
Storefronts as Pop-Up Prototypes, Eric Ho of Miles Manhattan, NY
Storefront: Urban Innovation and the Maker Movement, Tristan Pollock of 500 Startups, San Francisco, CA
Pop-up to Permanent: The Economic Development Policies of Place, Sarah Filley of PopUpHood, Oakland, CA
How a City Can Impact Storefronts, Veronica Gonzalez of City of San Antonio, TX
8 Early Action Projects to Fill Storefronts and Transform Commercial Districts, Joel Bookman of Bookman and Associates, Chicago, IL
The Strip Mall Has Been Stripped. Retrofitting Suburbia, June Williamson of City College of New York and Co Author of "Retrofitting Suburbia: Urban Design Solutions for Redesigning Suburbs"
"The Empty Storefronts Conference is an extremely rare offering – the culmination of some of the best public and private minds from across the United States and our own region, conversing on the economic impact of empty storefronts, and more importantly, how to reverse their fate. Representing commercial real estate developers, owners and investors, NAIOP WI is thrilled to partner with NEWaukee on an event of this magnitude and potential." Lyle Landowski President of NAIOP Wisconsin.
The Empty Storefronts Conference is presented by NAIOP Wisconsin and supported by Baker Tilly, Korb & Associates Architects, City of Milwaukee, Associated Bank, Zilber LTD, Urban Milwaukee, Milwaukee Downtown BID #21, Majic Productions, Avenues West Neighbors, Cesar E. Chavez Drive BID, Layton Blvd West Neighbors / Silver City, Burleigh Street Corridor, Milwaukee Small Business Week and Mobile Design Box.
Full-day tickets for the conference are $110 and half-day tickets are available for $60. To purchase tickets or find more information about the conference, please visit www.emptystorefronts.com.
About Newaukee
NEWaukee is a social architecture firm that specializes in organizing Milwaukee's young professional community around high-profile issues of importance to this key demographic audience. NEWaukee also provides talent attraction, engagement and retention services to major Milwaukee employers looking to attract and retain young professional talent necessary to grow their businesses. Visit www.newaukee.com to learn more.
About NAIOP
NAIOP Wisconsin is a chapter of NAIOP, the Commercial Real Estate Development Association, with over 300 members serving the State of Wisconsin. NAIOP is the leading organization for developers, owners and related professionals in retail, office, industrial and mixed-use real estate. NAIOP has over 16,000 members in North America. NAIOP advances responsible commercial real estate development and advocates for effective public policy. Visit www.naiop-wi.com to learn more.
Mentioned in This Press Release
Recent Press Releases by Newaukee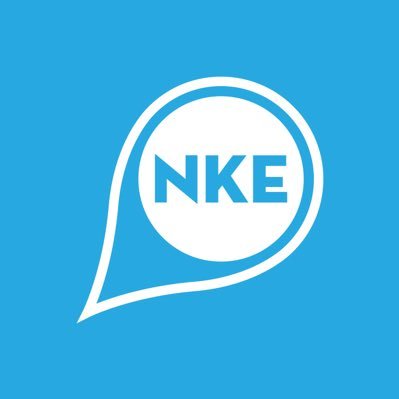 Jul 7th, 2021 by Newaukee
Law Firm Partners with Westown Association to Support Local Businesses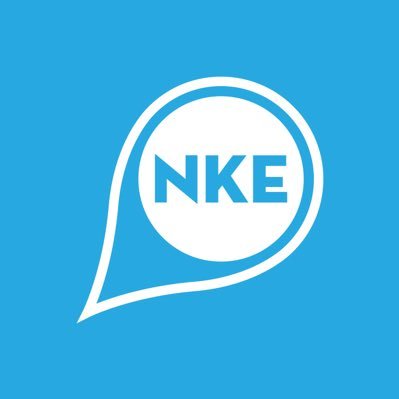 Oct 14th, 2020 by Newaukee
Tickets Available for NEWaukee's Virtual 'YPWeek' Conference on October 20 & 21